Wild Things Scholarship
Nature Newfoundland and Labrador invites applicants for
The Wild Things Scholarship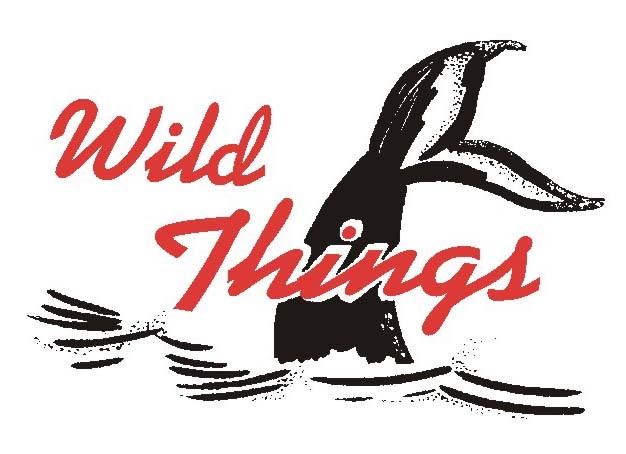 This $1000 scholarship recognizes the enthusiasm and efforts of a student whose volunteer activities have helped to conserve or enhance nature in Newfoundland and Labrador.
Residents of Newfoundland and Labrador: (1) who are (or will be) enrolled in a post-secondary program and (2) who have demonstrated an active commitment to nature and the environment through their volunteer activities are encouraged to apply for this scholarship.
Apply online or via hard copy. Applications must be submitted by March 20, 2017.
NatureNL conducts The Wild Things Scholarship competition; financial support is provided by Wildland Tours (www.wildlands.com) and an anonymous donor.
Recent Recipients of the Wild Things Scholarship
2016: For her M.Sc. thesis in the Cognitive and Behavioural Ecology graduate program at Memorial University, Leanne Guzzwell will study Northern Gannets at Cape St. Mary's.  Leanne has a long history of volunteering on behalf of the nature and environment of the province, having volunteered with the Ocean Sciences Centre (seal research), Nature NL (assessment of the Quidi Vidi Lake Important Bird Area, Nature Nook at The Rooms), CPAWS-NL and Environment Canada (Ocean Days at DFO, monitoring purple sandpipers at Cape Spear, carrying out Atlantic Shorebird surveys, serving on the puffin and petrel patrol).  As an individual, Leanne built a case for the need for enhanced wildlife rescue facilities in the province, created a Facebook group "Bird Lovers of Newfoundland" to bring bird watchers, bird keepers, and bird lovers together, and has completed several wildlife and bird certification programs to become the best "wildlife warrior" she could be.
2015: Alvan Buckley, a medical student at Memorial University, is an accomplished young naturalist. His volunteer activities include maintaining the Newfoundland and Labrador portal for eBird. This is a global citizen science project where anyone can submit bird sightings to an online database. This information is essential for scientists to track global trends in bird populations. Due in part to his efforts the NL eBird portal has seen a five-fold increase in usage. Mr. Buckley was also selected for his work in organizing two Christmas Bird Counts, the longest running citizen science project in the world. These bird counts provide essential information on bird population trends over time. Mr. Buckley has also volunteered with the Canadian Wildlife Service in the Canadian Arctic.
2014: Aaron O'Brien is a native of Cape Broyle, Newfoundland and a doctoral candidate in philosophy at the University of Ottawa. As a volunteer, he has made significant contributions to the conservation and enhancement of nature in Newfoundland and Labrador. Aaron has served as a Protected Areas Stewart (PAS) for the Avalon Wilderness Reserve with the Canadian Parks and Wilderness Society (CPAWS-NL) over the past seven years. He writes a volunteer wildlife column for The Newfoundland and Labrador Independent (theindependent.ca/author/aaronobrien). Aaron is also a trail custodian of the East Coast Trail Association (ECTA). Aaron plans to pursue an academic career specializing in environmental philosophy and ethics.
2013: Emma Power is a student at Queen Elizabeth Regional High School, Conception Bay South. She served as Chair of her high school's Ecological Crusaders group and participated regularly in the Eco-Mentors program for Earth Day. Her most impressive achievement, however, was her successful campaign to bring curbside recycling to the town of Conception Bay South. Emma started a letter writing campaign directed to the town council and the local paper and an on-line petition directed to the Mayor and the Director of Public Works in which she highlighted the importance of curbside recycling for her rapidly growing community. Due in large part to her efforts, a curbside-recycling program started in CBS in October 2013. Emma plans to attend Memorial University upon gradation to pursue a career in medicine or marine biology.