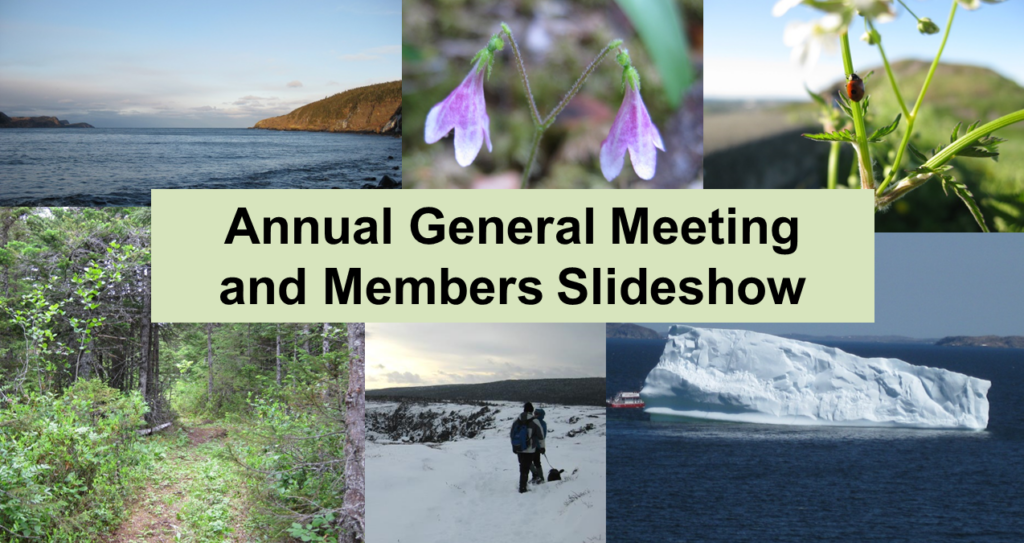 Our Annual General Meeting: There will be brief reports from the Board on our activities over the past year, as well as nominations and elections to our board.
Our Members'/Friends' Photoshow:  Bring a handful (~5 – 15) of your favorite photos to share with us, preferably as a powerpoint presentation on a flash drive. For further information please contact naturenl@naturenl.ca
Volunteering .  We need your help. Please consider volunteering some of your time and skills to share the work of our organization. Please contact our membership secretary, Carolyn Walsh (cwalsh@play.psych.mun.ca) or any member of the Board if you are interested in:
Serving as a member of our Board of Directors
Volunteering to help with indoor and outdoor programming, publicity and  communications, The Osprey, fund raising, environmental oversight, and so on.
Memorial University, Science Building, Room SN 2067 –  7:30 pm – 9:30 pm, March 16, 2017
Note: Free parking in Lot 15B by the Music School when the gate is open.