Nature Newfoundland and Labrador invites applicants for
The Wild Things Scholarship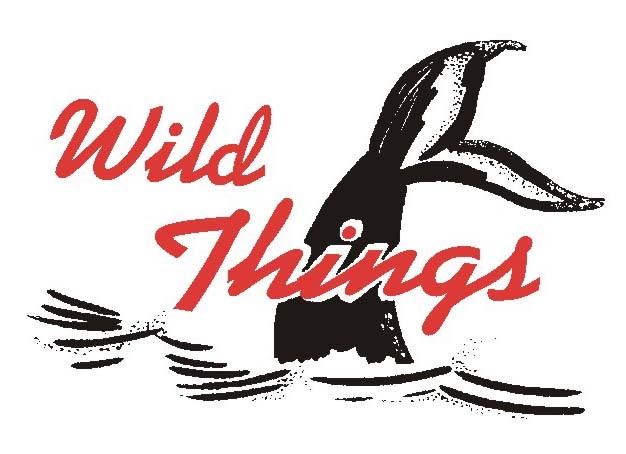 This $1000 scholarship recognizes the enthusiasm and efforts of a student whose volunteer activities have helped to conserve or enhance nature in Newfoundland and Labrador. Anyone residing in Newfoundland and Labrador: (1) who are (or will be) enrolled in a post-secondary program and (2) who have demonstrated an active commitment to nature and the environment through their volunteer activities are encouraged to apply for this scholarship.
The Wild Things Scholarship is one of the many legacies of Dave Snow, who passed on April 15, 2017. When barely out of university, Dave challenged Nature NL to establish a scholarship for students who were directly engaged in conservation activities in NL. The Board and members of Nature NL will miss him dearly. Maintaining the scholarship in perpetuity in Dave's memory is one of the primary goals of our organization.
Apply online or via hard copy. Applications must be submitted by March 19, 2018.
NatureNL conducts The Wild Things Scholarship competition; financial support is provided by Wildland Tours (www.wildlands.com) and an anonymous donor.
Nature Networking Holiday potluck
Drop in and meet environmental friends old and new. Everyone interested in the environment and nature is invited; bring a friend. This is a potluck event, so bring something along to eat, if you wish. Or simply stop by for some holiday cheer!
The Gathering Place is the large gray building at 172 Military Road, St. John's. Please use the single-door entrance facing the Basilica parking area (after you come down the stairs, when facing the building, it is on your left). Look for the Nature NL green and blue sign on the door.
When: Thursday December 14th 2017; drop in anytime 4:30 pm – 7 pm
Where: 3rd floor board room of The Gathering Place, beside the Basilica parking lot, door to your left.
Jointly hosted by NatureNL, CPAWS-NL, NLEN, and NA ACAP
Any questions?  Please contact Marjorie Evans marjjevans@nl.rogers.com  or 722-1925.
We've got lots on the go this fall! See more on our events page here
Citizens of are concerned with the application received by the City to develop 17.5 acres of urban wetland behind Penney Crescent in the East end of St. John's into a housing development. This wetland has been classified as significant by the city since 1993. Urban wetlands have ecological, aesthetic and flood mitigation functions and its removal may have adverse effects on the local neighbourhood.
A public meeting will be held on Tuesday, August 8, 2017, at 7 p.m., Foran/Greene Room, fourth floor, City Hall to discuss the rezoning of this area from Open Space Reserve to a Residential Low Density Zone. Further information can be found on the public notice about the application.
If you support the protection of urban wetlands we urge you to send a signed written statement to the Office of the City Clerk either by mail: P.O. Box 908, St. John's, NL, A1C 5M2; fax: 709-576-8474 or by email:  cityclerk@stjohns.ca. A letter of support is provided below that citizens may expand on and sign.
It is time to remind city council of the importance of urban wetlands and that a healthy environment is inextricably linked to the well-being of our community.