Our Tuck-Walters award recognizes those who have made outstanding and enduring contributions to the advancement of nature appreciation and protection in Newfoundland and Labrador, outside of their employment responsibilities.
This award is named in memory of Dr. Leslie M. Tuck and Captain Harry Walters. Dr. Les Tuck was Newfoundland's first Dominion Wildlife Officer, and Harry Walters was the Director of the Newfoundland Rangers Force. Following Confederation with Canada, Dr. Tuck headed the Canadian Wildlife Service in the province – a position he held for more than twenty-five years. In the latter part of his long and distinguished career, Dr. Tuck held the L. J. Paton Research Professorship in the Psychology Department of Memorial University. He was instrumental in the reactivation of the Natural History Society (now Nature NL) in the 1950's. Captain Harry Walters served for many years as the Head of the Newfoundland Wildlife Division, which he was instrumental in establishing.
Both Walters, working provincially, and Tuck, working federally, were instrumental in establishing our province's first seabird reserves (Funk Island, Cape St. Mary's, Witless Bay, and Hare Bay) and the former Avalon Wilderness Area. Their combined efforts put natural history awareness, protection and appreciation on a solid footing in Newfoundland and Labrador. Although they were employed in resource conservation and management careers, their enthusiasm and dedication transcended their duties, and it is for these qualities that Nature NL has chosen to honour their memory with this award.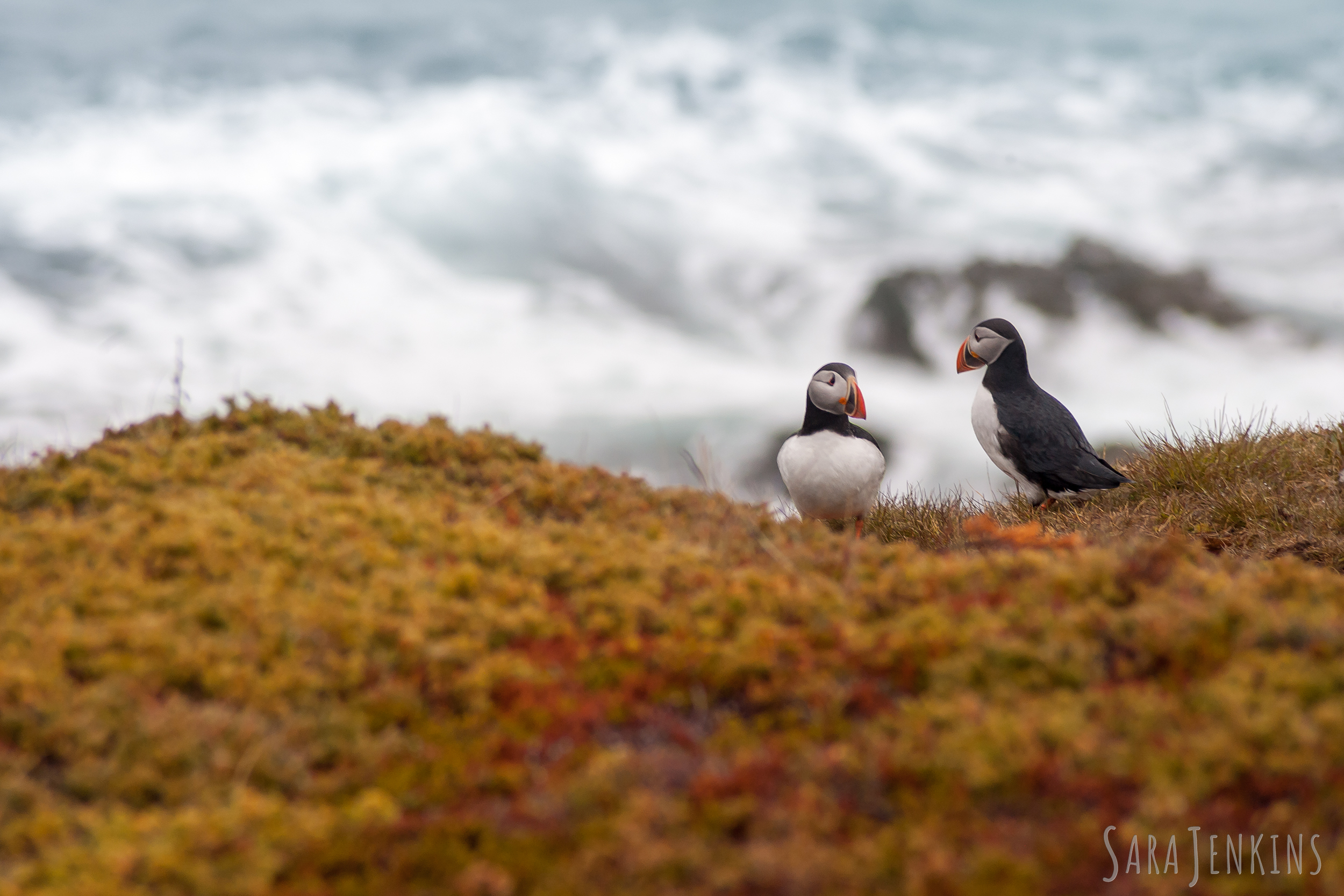 The Tuck-Walters Award is discretionary – it does not have to be given out every year. On the other hand, it may be given to more than one recipient if the Nominating Committee feels this is appropriate.
Past Winners:
John Maunder (2020)
Julie Huntington and Wayne Ledwell of Tangly Whales (Whale Release and Strandings Group) (2018)
Dr. Rita E. Anderson (2015)
Dr. Andrus Voitk (2015)
Dr. William A. Montevecchi (2011)
Dr. Allan Stein (2010)
Dr. Jon Lien (2007)

Lois Bateman (2007)
Laura Jackson (2006)
Joe Brazil
Dr. Don Steele (2001)
Dr. Don Barton (2001)
Dr. Henry Mann (2000)
Tony Power (1999)
Charlie Horwood
Gregory Mitchell
Stephen Herder (1992)
Dr. Leslie Harris and Barry May (1991)
George Brinson (1989)
Bernard Jackson
Michael Nolan
Dr. Roger Tory Peterson (1987)
Dr. Harold Peters (1987)
Dr. John Gibson (1986)
Bill Davis (1986)
George Chafe (1984)
Clyde Tuck (1984)

For more information or to make a nomination for the Tuck-Walters Award, contact:
William Montevecchi, Chair
Tuck-Walters Awards Committee