Nature Newfoundland and Labrador is a non-profit organization and registered charity promoting the enjoyment and conservation of wildlife and natural resources in the Canadian province of Newfoundland and Labrador. We are this province's oldest conservation organization (first established in 1910!) and were formerly called The Natural History Society of Newfoundland and Labrador. We continue to be one of the province's most active environmental organizations and regularly partner with other groups to raise awareness about nature and host fun and educational events that help everyone get outside.
We host interesting guest speakers as well as engaging outdoor events, hikes, and workshops. Monthly public talks are typically held from 7:30-9 pm on the third Thursday of the month, September through May. Our outdoor events run year round. Join us as a member to be invited to all our events.
If you enjoy our programs, we appreciate your support. Memberships help us pay for costs associated with our programs (like holding insurance, snacks, storage, training, and materials) and help us fund further interesting and important nature and conservation projects. Join us or donate today.
We're funded by grants, donations, and your memberships! We are are our own organization and charity, and sometimes work with our national affiliate Nature Canada (formerly Canadian Nature Federation) on certain projects, or with other organizations.
You can email us at [email protected] or connect with us on social media:
Mailing address
Nature Newfoundland and Labrador, PO Box 1013
St. John's, Newfoundland and Labrador
Canada
A1C 5M3
Marie Louise Aastrup
Executive Director
Marie Louise has always held a deep appreciation for nature. Her passion for the environment led her to pursue studies in geography and sustainable resource management, and today she holds a PhD in geography from Memorial focused on human-environment interactions. When she's not in the office, she is outside hiking, hanging out with her chickens, or pursuing a new nature-oriented art project. Marie Louise joined Nature NL as the ED in August 2021.

Our Board of Directors

Executives
---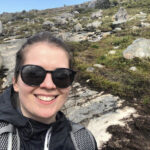 Julia Sparkes
Treasurer
Julia holds a Bachelor of Science (Ecology and Conservation). From botany to entomology, you can guarantee she has an ID guide for it, which makes her a great hiking companion! Julia has a passion for the preservation of wildlife and their natural habitat, including an interest in human dimensions and resource management. Julia represents Nature NL behind the scenes and at many local events, encouraging everyone to find their passion for nature.
---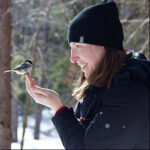 Beverly McClenaghan
Secretary
Beverly works as a research biologist with a focus on environmental genomics. An avid birder and lover of the outdoors, Beverly has found herself very much at home in the wild landscapes of Newfoundland! She is a keen conservationist and loves sharing her passion for the natural world with others. Beverly has been volunteering and leading events with Nature NL for many years, including our Birdwatching Backpacks program, and a number of our well-attended birding walks. She also coordinates our hands-on monthly touch table program, Nature Nook at the Rooms.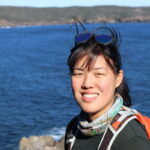 MacGregor Parent
Vice-President
MacGregor ("Mac") has always had a love for the ocean and holds a Bachelor of Science in Marine Biology and a Master of Marine Studies in Marine Spatial Planning and Management. Through the years Mac has fallen in love with the rugged beauty of this province and joined Nature NL in 2018 to learn more about the natural wonders the province has to offer and to help share her love of it. She is active in many of the education and outreach activities for Nature NL and manages the store. She can often be found outside hiking, biking, and running and when inside she enjoys knitting, reading, and baking.
---
Laura King
Past President
Laura King has been on the Board of Directors at Nature NL since 2015. She is interested in the relationship between outdoor recreation and conservation, and building Nature NL into an active and responsive charity and club. She organizes workshops and events for Nature NL, leads and co-leads events, manages volunteers and staff, and develops and manages a wide variety of projects. Laura works as a biologist and has presented some of her wildlife conservation stories in a Nature NL public lecture.

Our Board of Directors

Directors at large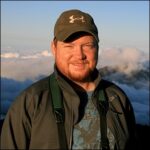 Jared Clarke
Jared grew up on the northeast coast of Newfoundland and was introduced to the outdoors at a very young age, mostly by his grandfathers. Always a nature enthusiast, he became interested in birds while working for a local conservation group. Jared soon became one of the most avid birders in the province. Despite his "official" training as a health researcher (Ph.D. Medicine), his love of nature and sharing it with others increasingly led him astray. He currently runs a renowned small bird and nature tour business, called Bird•The•Rock, and routinely leads trips at home and abroad for various tour companies.
Follow Jared's adventures at birdtherock.com.
---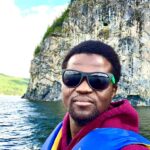 Abdul-Latif Alhassan
Abdul holds a Bachelors degree in Geography and Resource Development, an MA in Environmental Policy and currently pursuing his PhD in Transdisciplinary Sustainability at MUN. As a nature lover, the picturesque scenery and natural tranquility of NL makes it home for him. He likes to take a stroll in these and enjoy the beauty and wisdom of nature. Abdul brings on board a decade of project management skills and professional experience in the areas of capacity building & education, environmental impact assessment and sustainability, environmental policy and management, climate change, food security systems, and natural resource management. He is curious about how science-policy interaction, innovation, and action can be implemented to make communities and ecosystems resilient and sustainable and passionate about problem(s) solving.
Abdul on LinkedIn and Facebook
---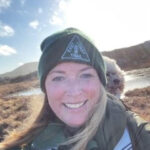 Farah McCrate
Farah McCrate is an avid outdoors person who enjoys hiking, sea kayaking and camping. She is passionate about conservation of the natural world and fostering connection to the land. Having a Master's degree in psychology and a PhD in clinical epidemiology, she has spent most of her career in health research and the health system and continues to work as a consultant with a pan-Canadian health organization. Farah has skills and knowledge in leadership, strategy, communication, research, ethics, data analysis and data management. As a lifelong learner she is interested in diversity, equity, inclusion, reconciliation, and Indigenous ways of knowing. She is an active participant in several citizen science projects and loves getting her family involved in these whenever possible!
---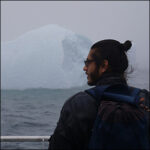 Sohil Pramij
Sohil is an educator, developer, and computer programmer, and French tutor and conversation leader who has been involved in environmental volunteering since high school. He designed and created the new Nature NL website and works on a variety of technology initiatives with Nature NL. He previously served as a Technical Lead with Enactus Memorial and Paradigm Hyperloop. He appreciates Newfoundland's hiking opportunities, affordable tuition, and fresh air. His environmental interests include societal change, international climate action, and electric vehicles.
Sohil on Linkedin
---
Sarah Wilkins
Sarah Wilkins is a biologist currently working in the environmental field and a born and raised islander. She began her volunteer experience with Nature NL in 2017 as a Nature Nook Interpreter and went on to act as the Events Coordinator for a period from 2019-2020. She is now excited to bring her passion for the province's unique natural beauty and experience in interpretation to Nature NL in a more expanded role. Her natural interests include plants, fungi, and aquatic environments and when she does not have her biologist hat on she is a food lover, home cook, mother of (dog)ons, and city swimmer.

---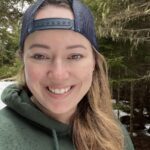 Alison March
Alison has a deep love and respect for life in Newfoundland and Labrador and is passionate about environmental conservation. She first became involved with Nature NL as a corporate member and pledges a portion of her company's sales to the organization. As a new board member in Gander she's excited to meet with other environmental change makers and lead some events in central to encourage people to get out and connect with nature.
Alison's company Raw Island Botanicals handcrafts natural bath products inspired by the stories and scenery of the province. You can check them out at rawislandbotanicals.com.
---

Our People – a short history

Past Presidents: Laura King (2020-2022), Doug Ballam (2019-2020), Rita Anderson, Michael Collins (2010-2011), (with our former names the NL Natural History Society / Newfoundland Natural History Society: John Jacobs, John Gibson, Allan Stein, Don Steele, Len Zedel, John McConnell, Roger Burroughs, Derek Keats, F.A. Aldrich (1966), E. A. Bowring (1950), Professor Sleggs (1929))
Past board members (Presidents above were also board members): Megan Boucher, Sara Jenkins, Dave Wilson, Brandon Hanlon, Elizabeth Dollmont, Keerthi Ashokkumar, Michelle Fitzsimmons, Jennifer Sullivan, Tiffany Small, Arielle Przybysz, Nick White, Marjorie Evans, Emma Bocking, Liz Andres, Anne Storey, Allan Stein, Paul Regular, Chantelle Burke, Margie McMillan, Carolyn Walsh, John Gibson, Dave Snow, Len Zedel, Glen Ryan, Kim Bell, Rick Ballard, Andrea Procter, Julie Huntington, Raoul Andersen, Jennifer Higgins, Stephanie Porter, Reade Davis, Ed Hayden, and many, many more
Past staff / interns / contractors: Sarah Wilkins (2019-2020 climate change communications project), Elizabeth (Liz) Andres (2016 Connecting New Canadians with Nature project, in collaboration with the Association for New Canadians), Nailisa Tanner (2010-2011 YMCA Eco Intern, in collaboration with MUN, co-sponsored by The Outfitters), Rosalind (Roz) Ford (2011 Important Bird Areas project), Julie Huntington (Growing Health project)