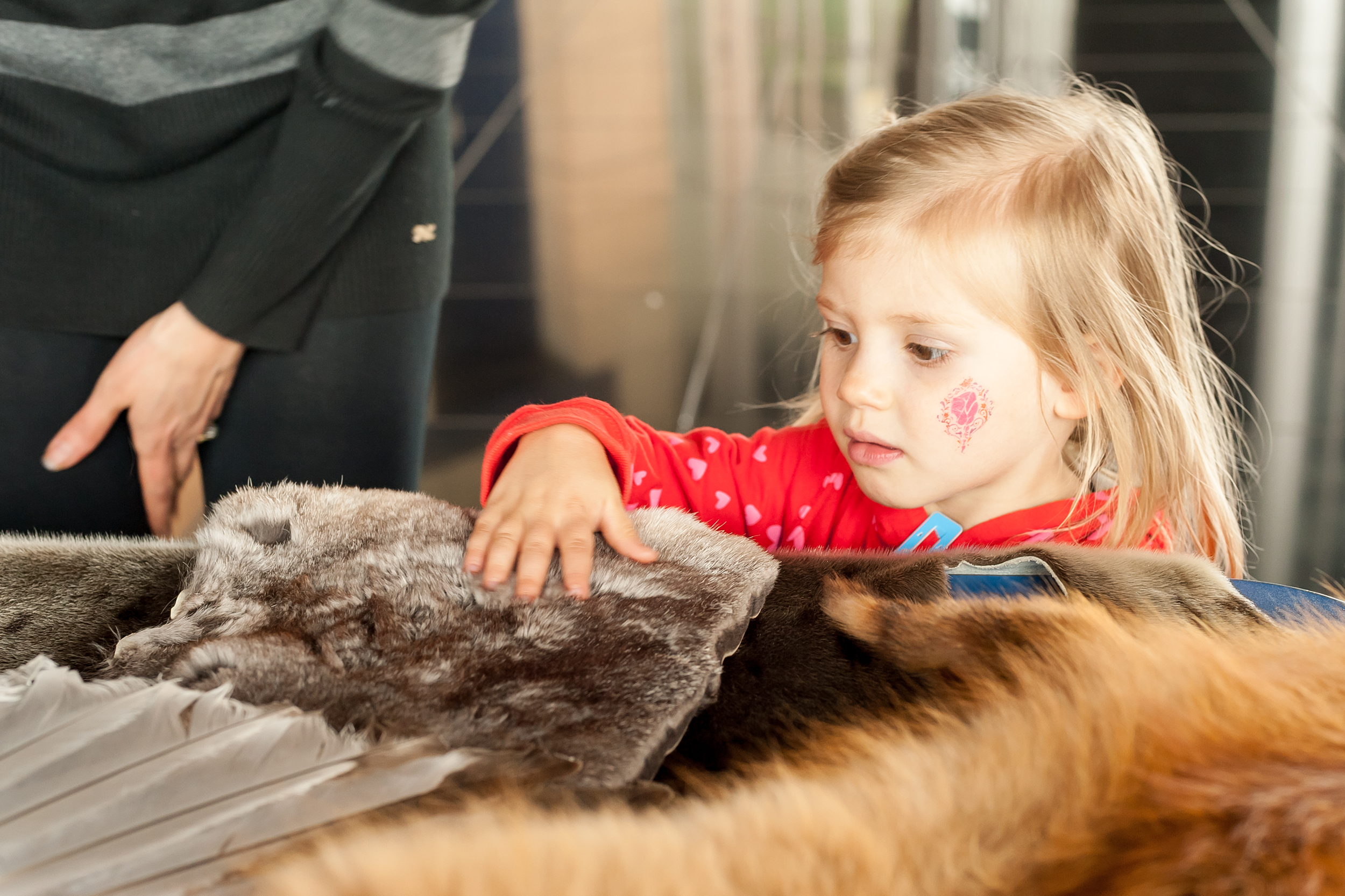 Explore our Province's plants, animals, and wild spaces with Nature NL. Nature Nook is one of our most popular programs and has been running since 2013. In partnership with The Rooms, we offer monthly hands-on sessions to interact with real specimens like seal pelts, skulls, whale baleen, antlers, moose fur, and a variety of rocks and minerals of our province. We have a library of books for kids and adults as well as puppets and stuffed toys for the little ones to play with. We often have themed scavenger hunts for kids, which can be completed with one of our volunteers or as a family. Pick up brochures, activity sheets, become a member of Nature NL, learn more about our events and activities, or even ask us about volunteering with us.
Read more about Nature Nook on our blog.
Join us on the 3rd floor atrium (the large open space between the galleries) at The Rooms provincial museum, 9 Bonaventure Avenue in St. John's. This program is included for no additional charge with your paid entry to The Rooms.