Nature Newfoundland and Labrador is a non-profit organization and registered charity promoting the enjoyment and protection of all wildlife and natural resources in the Canadian province of Newfoundland and Labrador. Nature Newfoundland and Labrador is this province's oldest conservation organization and was formerly called The Natural History Society of Newfoundland and Labrador. We continue to be one of the province's most active environmental organizations and regularly partner with other environmental groups to raise awareness and host nature events. Governed by a volunteer Board of Directors, we rely on volunteers for everything and have had staff only occasionally for specific projects. We're funded by your memberships! We also apply for grants to help fund our programs and we are lucky to have received funding for several projects. We are affiliated with Nature Canada (formerly Canadian Nature Federation) and work with them on certain projects but we are our own organization and charity.
We host interesting guest speakers as well as engaging outdoor events, hikes, and workshops. Monthly public talks are typically held from 7:30-9 pm on the third Thursday of the month at Memorial University of Newfoundland, September through May. Our outdoor events run year round. Join us as a member to be invited to all our events or see our event calendar, Facebook (Nature Newfoundland and Labrador), Twitter @Nature_NL, Instagram, Linkedin, and blog for our latest news and public events.
If you enjoy our programs, we appreciate your support. Memberships help us pay for costs associated with our programs (like holding insurance, snacks, storage, training, and materials) and help us fund further interesting and important projects. Join us or donate today.
Contact
naturenl@naturenl.ca or message us on our Facebook page
Nature Newfoundland and Labrador, PO Box 1013, St. John's, Newfoundland and Labrador (NL), Canada, A1C 5M3
Our Board of Directors
Executive
Laura King, President
Laura King has been on the Board of Directors at Nature NL since 2015 and enjoys connecting people to the outdoors as well as keeping involved in community environmental projects. She organizes workshops and events for Nature NL, leads and co-leads events, organizes volunteers, and keeps a variety of projects running. She works as a biologist in St. John's and shared some of her conservation stories in a Nature NL public lecture. Twitter: @LaurasWildlife Linkedin
Doug Ballam, Past President
Douglas Ballam was born and raised in Corner Brook but has lived so long in St. John's that he's become "townie-ized." Nonetheless, he has spent a lot of time in the natural spaces of the province, working to set aside a few green spaces during his conservation career. A tuba player and a decent shot, he has served 26 years with the Royal Newfoundland Regiment.
Megan Boucher, Vice President (shared)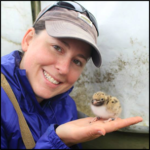 Megan Boucher spent countless hours exploring the woods behind her house learning about various birds, plants and critters throughout her youth. Her background ranges from freshwater fisheries research, Black Bear and Gray Jay research in Algonquin Park, working as a seabird biologist on a remote island, and marine fisheries research in Newfoundland. She is passionate about the natural world and loves sharing her enthusiasm with others. She is one of Nature NL's most active leaders and our resident bird expert, leading trips such as Bidgood Park birding and our Winter Gull workshop at Quidi Vidi Important Bird Area.
Sara Jenkins, Vice President (shared)
Sara Jenkins is a GIS consultant who became involved with Nature NL as a way to learn about her new home and share others' appreciation for this unique landscape. She is keen on fungi and native plant use, and loves to go birding at home and abroad. Sara has taken on some major projects for Nature NL in the last few years such as leading our members-only weekend trips, social media overhauls, and graphic design. She supports Nature NL through its communications channels, and is also a talented photographer providing many of the beautiful photos seen on our website, social media, and trip reports. Linkedin
Jennifer Sullivan, Secretary
Jennifer Sullivan is a Master of Science candidate at Memorial University of Newfoundland studying invasive alien plants on the island. Although she is studying plants, she is also working on her bird identification skills. She finds herself escaping to natural areas frequently and is passionate about getting people out enjoying and learning about the unique nature that Newfoundland has to offer. Linkedin
Michelle Fitzsimmons, Treasurer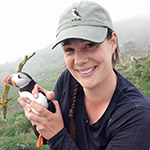 Michelle is a wildlife biologist who holds a Ph.D. from Memorial University of Newfoundland. She grew up on a hobby farm and learned to appreciate all that nature had to offer. She spends her summers working on seabird colonies, and her spare time hiking the East Coast Trail, finding interesting birds wherever she travels, and volunteering her time with NL Ground Search and Rescue. During her board tenure with Nature NL, she hopes to engage with youth and foster their appreciation for and stewardship of our province's natural heritage.
Directors
Marjorie Evans, Director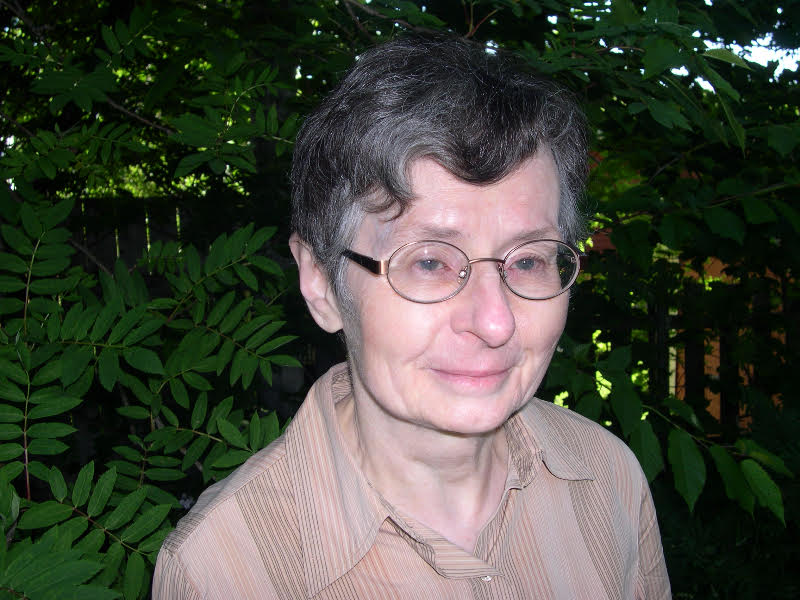 Marjorie Evans holds a BSc in geology from Carleton University and worked with a mineral exploration consultancy in Toronto and on development of 2 North Sea oil fields. Marjorie has a long history of volunteering with environment groups; Wilderness Society, then Action:Environment and NL Environment Network, and from 2007 Natural History Society (now Nature NL) and NLEN. She enjoys hiking, snowshoeing and gardening and loves living in St. John's with its rivers, trails and spectacular scenery so accessible.
Beverly McClenaghan, Director
Beverly works as a research biologist with a focus on environmental genomics. An avid birder and lover of the outdoors, Beverly has found herself very much at home in the wild landscapes of Newfoundland! She is a keen conservationist and loves sharing her passion for the natural world with others. Beverly has been volunteering and leading events with Nature NL since moving to the province, including a number of our well-attended birding walks, and coordinates our Nature Nook at the Rooms.
MacGregor Parent, Director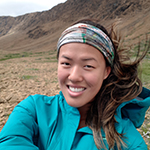 MacGregor ("Mac") holds a B.Sc. in Marine Biology from Memorial University of Newfoundland, and is now pursuing a Master's Degree in Marine Spatial Planning at the Marine Institute. She uses her experience and insight into ocean management to bolster Nature NL's stewardship activities and causes, both in the marine environment and on-shore. She is inspired by the rugged beauty of this province, and can often be found on the trails, climbing either indoors or outdoors, or knitting away.
Tiffany Small, Director
Tiffany Small has been fascinated with wildlife her entire life and is working on an M.Sc. in marine biology at Memorial University of Newfoundland. She became involved with Nature NL to better understand how Newfoundland's unique ecosystems function and to be a part of a valuable community of like-minded people who love nature. Tiffany loves hiking, running, beach combing, and spends time outside whenever she has the chance. She is passionate about conservation and discovering more ways to lessen her carbon footprint. Tiffany hopes to promote the importance of conservation while demonstrating that being engaged with nature is both exciting and rewarding. Linkedin
Justin So, Director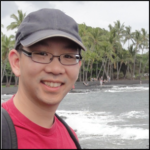 Justin So is a marine biologist from St. John's who enjoys showcasing the natural world. Professionally, he has worked in environmental education, freshwater and marine habitat surveys, environmental assessment, and environmental effects monitoring. He is a huge fan of echinoderms, lichens, insects and citizen science and has long been involved in our nature writings and our blog and social media. Linkedin
Julia Sparkes, Director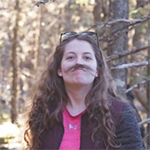 Julia Sparkes works for Fisheries and Oceans Canada and holds a Bachelor of Science (Ecology & Conservation). She has been attending Nature NL events for a while now and jumped at the opportunity to join the Board of Directors, where she works on outreach, fundraising, and events. You can always find her somewhere on the East Coast Trail or participating in local clean-ups. From botany to entomology, she is a great person to hike with if you need help identifying wildlife. Linkedin
Arielle Przybysz, Director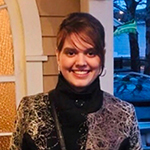 Arielle is studying Ecology & Conservation Biology and Geography at Memorial University and aspires to become a fisheries research scientist. Arielle has been involved with many different research groups ranging from the Centre for Fisheries Ecosystems Research (CFER) where she worked as an NSERC Fisheries Ecology Research Assistant, to the Department of Agriculture and AgriFood Canada as a Plant Pathology Research Affiliate Student. She began volunteering with Nature NL in 2017. During her free time, Arielle loves to go fishing and play board games and video games. She is also a keen rock climber and scuba diver. Linkedin
Nick White, Director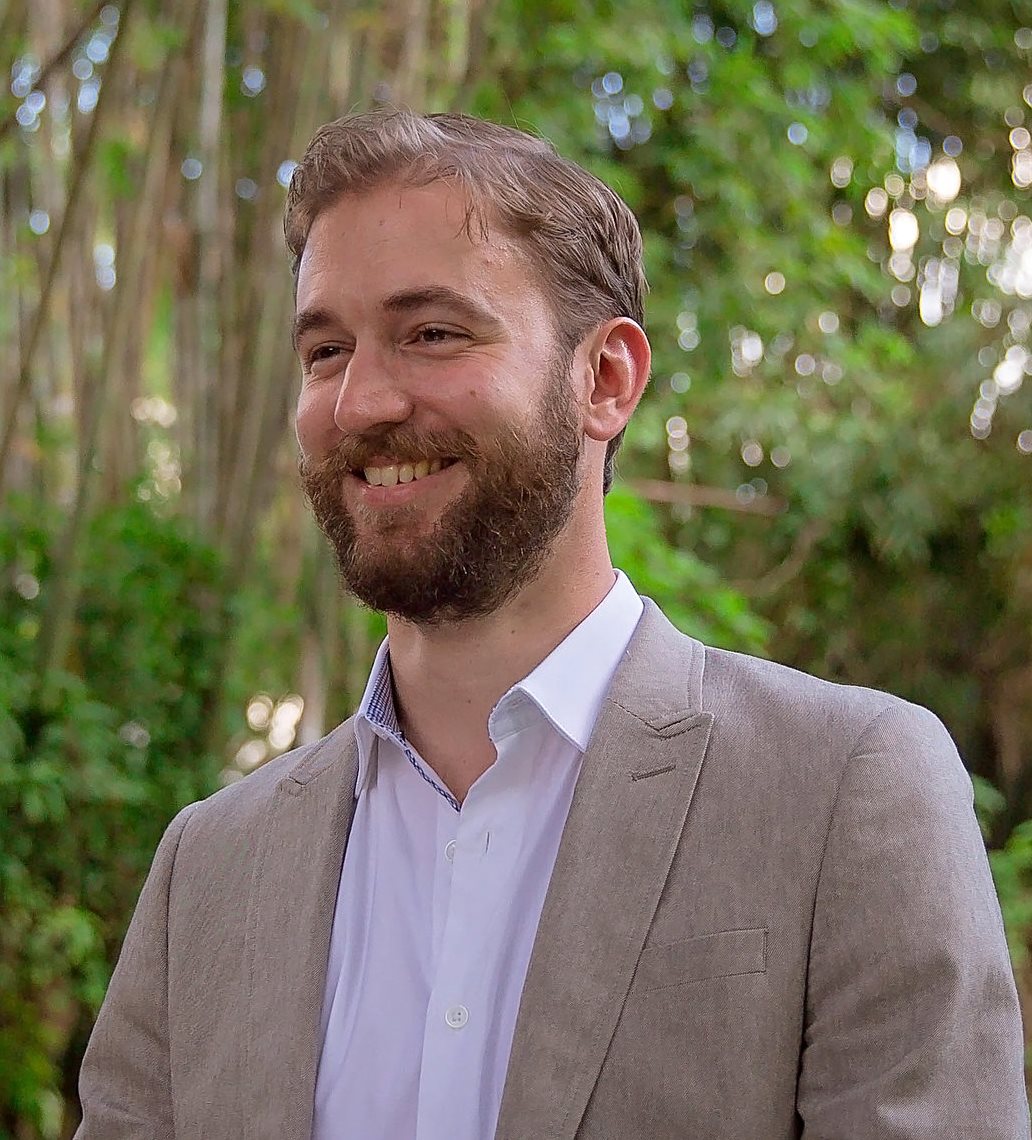 Nicholas White is a GIS Planner with experience in a range of trail planning, water conservation, and wildlife management projects. He has an interest in technology, including UAV (drone) mapping, as well as the visual arts. He is actively engaged with a number of local environmental non-profit groups, giving special attention to aquatic networks and coastal areas, and is one of Nature NL's main event leaders. He is passionate about nature experiences and their positive effects on health. Linkedin
Other Volunteers
Humber Natural History Society liaison: Lois Bateman
Environmental Assessments: Len Zedel
Naturalists & event leaders: Jared Clarke, Lancy Cheng, Alvan Buckley, Catherine Barrett, Allison Mews, Allan Stein, John Jacobs
Committees
Bill Montevecchi (Chair), Lois Bateman, Henry Mann, Paul Regular
Sara Jenkins (Coordinator), other reviewers
Finance
Michelle Fitzsimmons (Chair), Marjorie Evans
Bruce Mactavish, Jared Clarke, John Wells, Alvan Buckley, Dave Fifield
Protected Places campaign
Nicholas White, Jen Sullivan