By Sara Jenkins
Posted August 5, 2018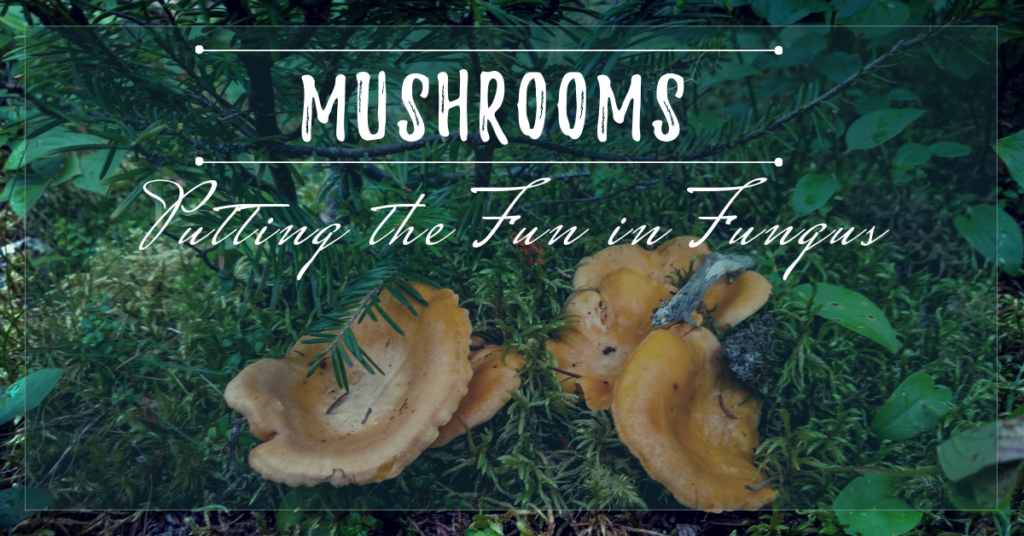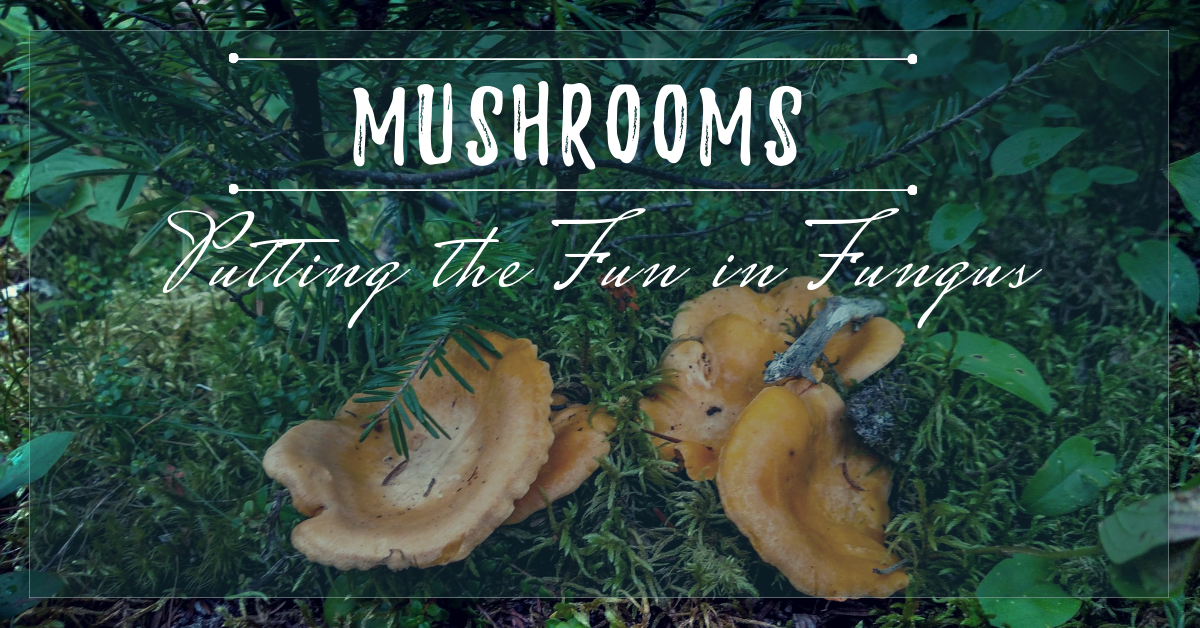 Nothing signals the end of summer quite like the appearance of mushrooms along the trails in Newfoundland!  Orange, yellow, red, purple, brown, pink or white — mushrooms and their fungal relatives are found in almost every environment in Newfoundland, from the inhospitable heights of the Tablelands in Gros Morne National Park, to the lush, moss-carpeted hillsides around St. John's.  Beyond the highly sought-after edible species, there are thousands of other wild mushroom species deserving of attention for their variety in colour, shape, and habitat adaptation alone.
Continue reading →
Looking to brush up on your naturalist skills, learn more about the wildlife around us, or just identify that weird looking bug you found in your backyard? Apps can be great too of course, but sometimes flipping through a book that you know is specific to your location is the best. Here's a handy list of some field guides that are great for the Island of Newfoundland (and some cover Labrador or all of Atlantic Canada also). These field guides aren't endorsed by Nature NL and we don't receive any compensation; we just have been asked what we recommend and wanted to share. We know that as a beginning naturalist it can be hard to figure out what to buy and where sometimes. Enjoy!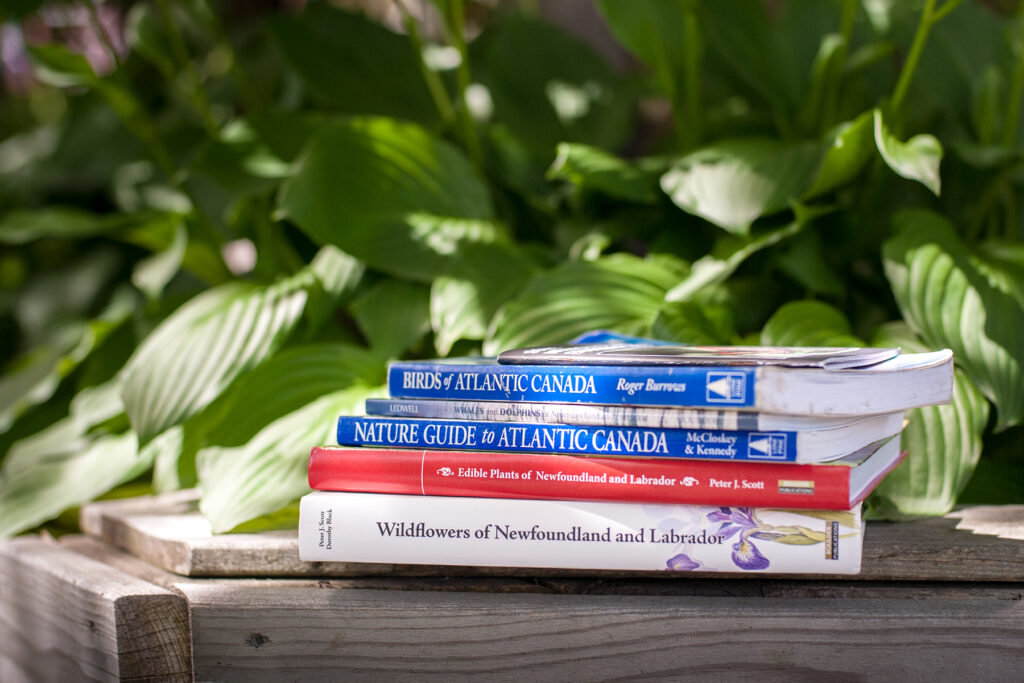 General nature guide

McCloskey & Kennedy – Nature Guide to Atlantic Canada
A great guide for beginners (and even better, they can be found at many major grocery stores)
By Nick White
Posted July 14, 2018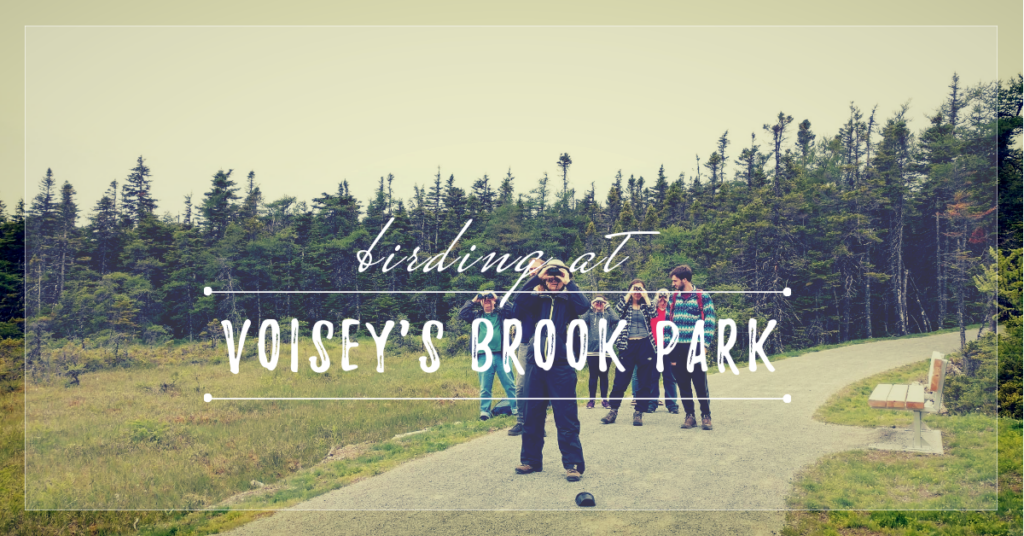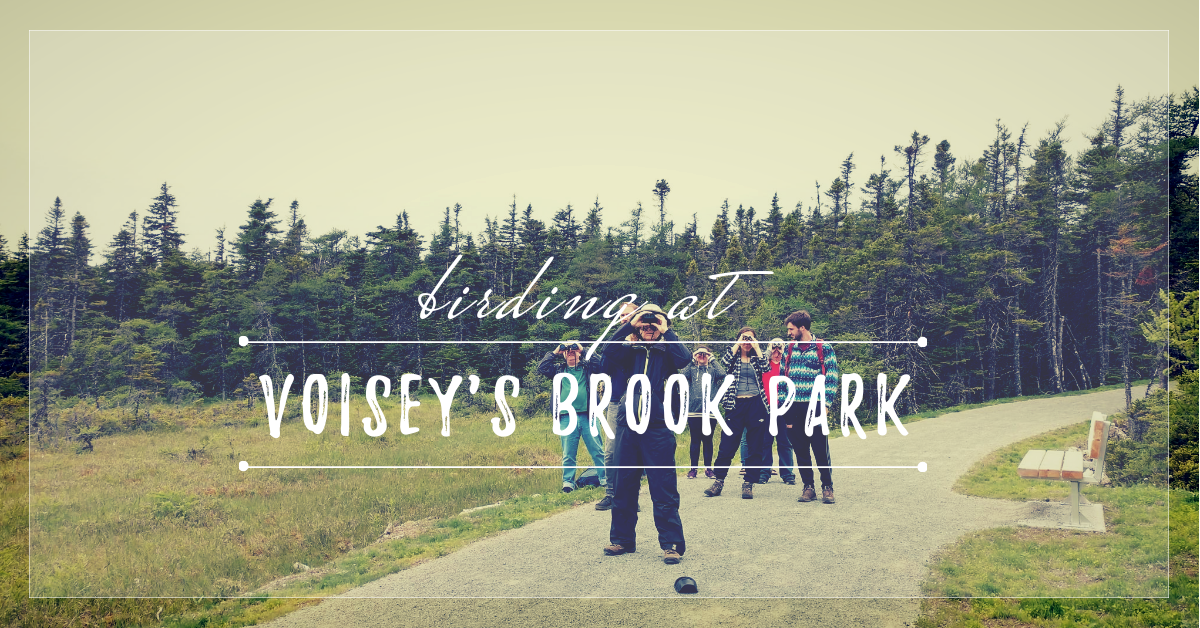 The rain held off this morning for a nice hike through Voisey's Brook Park in Portugal Cove – St. Philip's. This recently developed park space, protected as a Municipal Habitat Stewardship Management Unit, has over 5 kilometres of conservations trails and a variety of habitats in a 42-hectare area. We knew the area had potential as a good birding location, but had not yet organized an event on the fresh trails.
A group of 12 participants with a range of birding experience ventured into the wooded path and were quickly greeted by Twinflower, Labrador Tea, and Sheep Laurel in full bloom. A Blackpoll Warbler made itself known by its call shortly after, followed by a White-throated Sparrow and Dark-eyed Juncos.
Read about Alvan and Catherine's Birdathon efforts in The Telegram (by Bruce Mactavish).
Thank you to all contributed to their Birdathon and to us! It is one of our biggest fundraisers of the year.
By Jeffrey Ethier
Posted May 28, 2018
Editor's Note: In our Research Spotlight Series we shine a light on exciting research in our province. In this post we showcase the Jeffrey Ethier from the Wilson Animal Behaviour Lab.
My research focuses on studying the influences of habitat structure and composition on the bird assemblages of Labrador using acoustic monitoring techniques. North American landbirds are declining at an alarming rate. Although legislation provides a framework for conservation, basic data on distributions and habitat preferences are lacking for many species.
Traditional methods, such as point counts, provide important information about habitat use, but may not provide sufficient spatial resolution to identify a bird's preferred microhabitat. I used an acoustic localization system that localizes vocalizing birds to within 1 m in three-dimensional space. I deployed the system at 110 sites in forests near North West River and Happy Valley-Goose Bay, Labrador during the 2016 and 2017 breeding seasons.
In total, I detected and localized over 3 million vocalizations from 30 species, including a species at risk in Newfoundland and Labrador, the Common Nighthawk. I found that habitat variables are not very strong predictors of species richness. However, habitat structure and composition can explain presence/absence patterns of species and that the strength these relationships are species-specific. I also analyzed the microhabitat preferences of Boreal Chickadees and Cape May Warblers, which are both in steep decline.