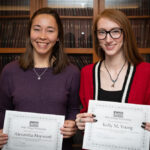 The Wild Things Scholarship recognizes the enthusiasm and efforts of post-secondary students whose volunteer activities have helped conserve or enhance nature in Newfoundland and Labrador. The award was funded by Wildland Tours and St. John's businessman Dave Snow, a well-known conservationist in Newfoundland and Labrador and an alumnus of Memorial University. To date, the scholarship has awarded more than $25,000 to students.
The Scholarship presentation took place on November 7th, with representatives from Nature NL, Memorial University and the Snow Family present. See the article by Kelly Foss in the MUN Gazette here.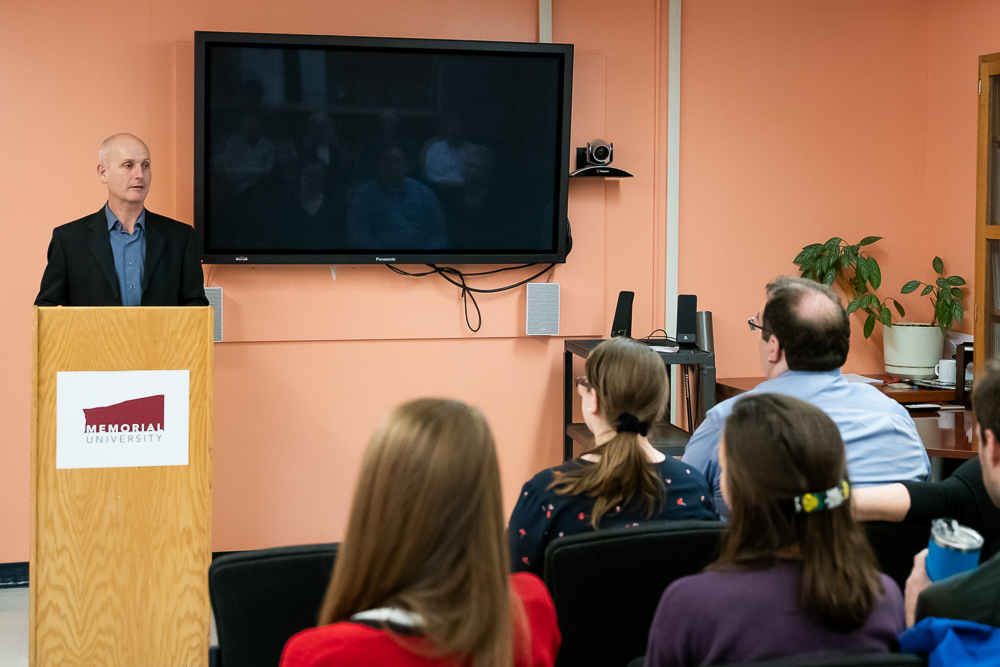 The Dean of Science at Memorial, Dr. Mark Abrahams, presenting at the Wild Things Scholarship ceremony, Nov. 7th, 2018.
Committee Report
By Rita Anderson
The 2018 Wild Things Scholarship competition received 15 applications from around the province; 9 applications were complete.  Rita Anderson coordinated the competition, while Sara Jenkins, Jennifer Sullivan and Tara Stucklass independently evaluated the applications. We are pleased to note that volunteering on behalf of the environment and nature is alive and well, as several applicants had volunteered an amazing amount of time and energy on behalf of our provincial nature.  Impressively, the volunteer activities of two applicants were so striking that the committee decided to make two awards this year.
By Joe Bowden, Research Scientist, Natural Resources Canada, Canadian Forest Service, Corner Brook, NL
Posted October 26, 2018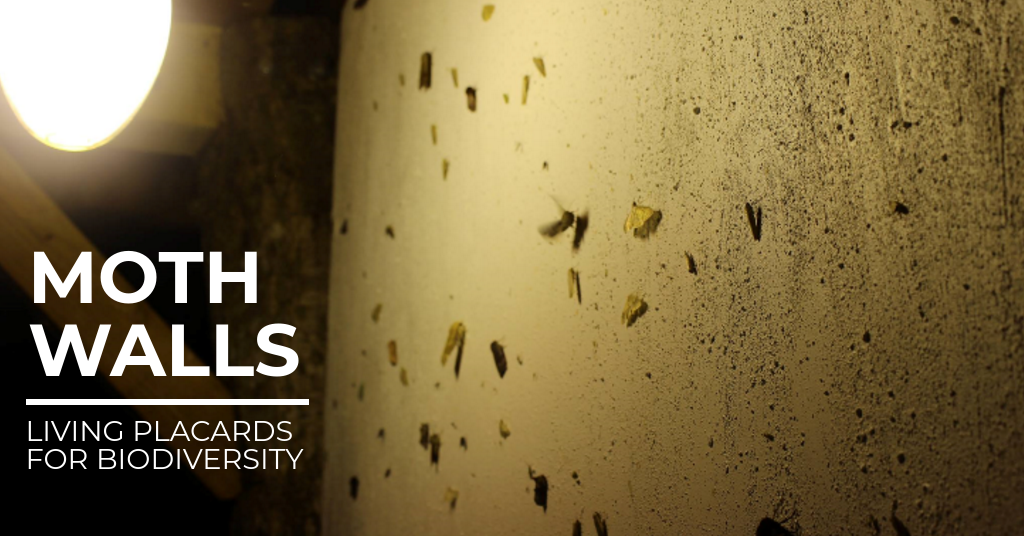 My good friend and colleague Marianne Graversen in Aarhus, Denmark first introduced me to the concept of the moth wall while I was a postdoc (2013-2015) at Aarhus University and Natural History Museum (where she works). I remember heading out to one of their National Parks, Mols Bjerge, and seeing this white wall on a forest edge and thinking, "This is a fantastic idea!" During the day, it's just a white board with a light fixed to it. At night, it is quite a spectacle when the light comes on. Moths (among other insects and the bats that eat them) start bombing around and eventually land on it. I also thought, "We need this kind of thing in Canada," and was determined to get such a project up-and-running as soon as I could get the opportunity.
By Sara Jenkins
Posted October 15, 2018


For our speaker series last month, GIS and conservation planning consultant Randal Greene  spoke about his current work with the World Wildlife Fund Canada to identify and prioritize sites for coastal restoration efforts in Newfoundland and Labrador.  Randal and WWF-Canada Project Coordinator, Victoria Neville, would like to give you the opportunity to voice your concerns about your coastline.  Read on to find out how you can suggest sites in need of restoration efforts as part of this multi-agency, multi-year initiative.

Posted September 17, 2018

This week across Canada, scientists and science communicators are engaging with their local communities as part of Science Literacy Week—with over 800 events in 100 cities!  Nature NL is honoured to be a part of this National Sciences and Engineering Research Council of Canada (NSERC)-supported event—we led a boreal forest hike on Saturday, shared our love of local animals at the Avalon Mall on Sunday afternoon, and will be hosting a public talk on coastal restoration on Thursday night (Sept. 20, 2018).
But don't let your excitement about science wane when Science Literacy Week wraps up.  After all, what better way to keep exploring the world around you when the fog rolls in, than to curl up with a great science book and a cup of tea?  In celebration of Science Literacy Week and beyond, Nature NL board members and friends have compiled a list of our favorite science reads to share with you.
By Sara Jenkins
Posted August 5, 2018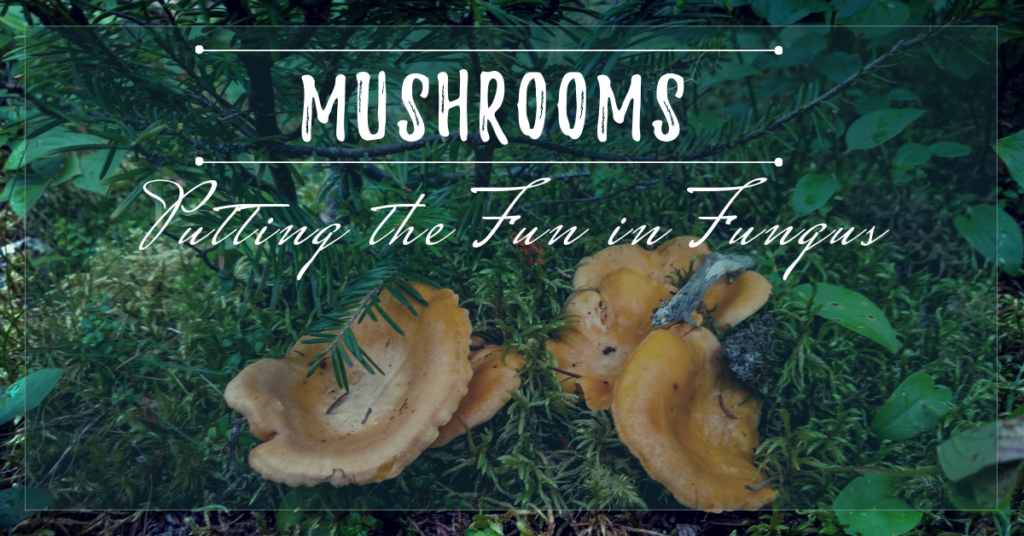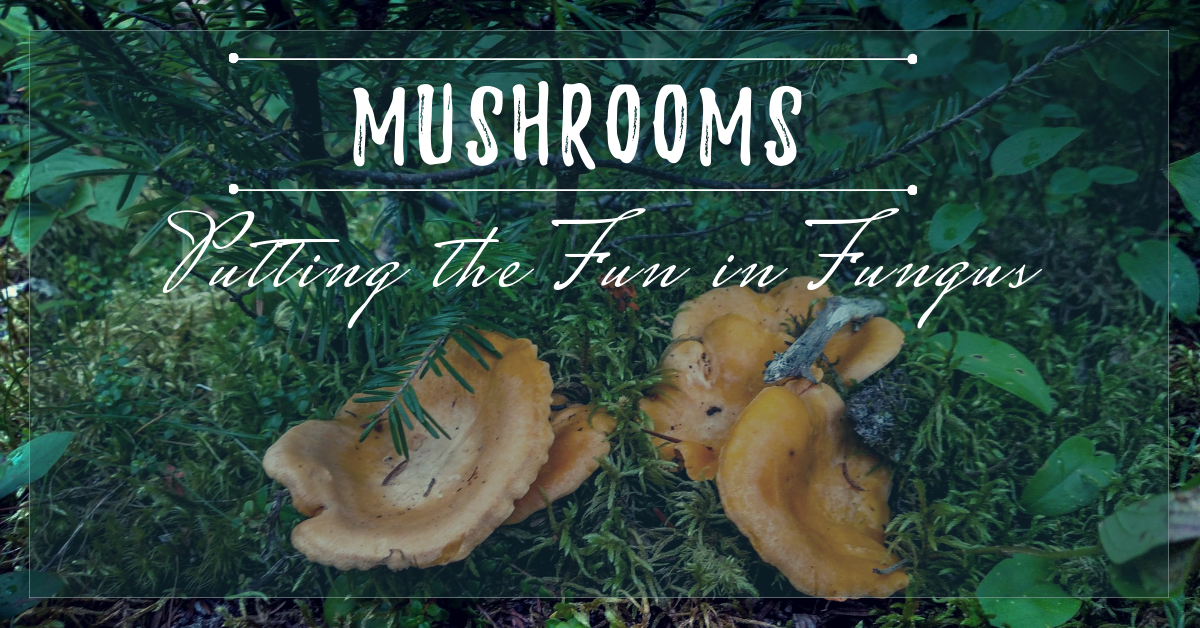 Nothing signals the end of summer quite like the appearance of mushrooms along the trails in Newfoundland!  Orange, yellow, red, purple, brown, pink or white — mushrooms and their fungal relatives are found in almost every environment in Newfoundland, from the inhospitable heights of the Tablelands in Gros Morne National Park, to the lush, moss-carpeted hillsides around St. John's.  Beyond the highly sought-after edible species, there are thousands of other wild mushroom species deserving of attention for their variety in colour, shape, and habitat adaptation alone.
Continue reading →