Postponed to Sat Feb 18th!
A winter walk in the country with members of Nature Newfoundland and Labrador.
Traditionally, Nature NL annually leads a winter field trip on snowshoes–when conditions are suitable.
This year, we plan a trip to practice our ability to identify animals by their tracks (mammals and birds) and trees and shrubs by their leaf-bud patterns using keys and guides.
When:  Saturday, February 18, 2017 at 10 AM
Meet:  Parking area off Old Broad Cove Road about 1.3 km west of Portugal Cove Road, across from       Maggies Place, next to the community mailbox location.
Rating and description:  About 4-5 km, 1-1.5 hours, of good, easy trails.
Comments:  Quads and snow machines have been using some of the trails we plan to follow but other trails have only had few snowshoers or skiers since late January snow falls.   At the time of writing, snowshoes would be an asset but hiking boots with ice grippers are suitable.  That could change, given our unpredictable weather.
Dress for the weather.  You may wish to carry snacks, water or a hot beverage.  We will take a   short rest break.
Leaders:  Allan Stein  arstein@mun.ca and Michael Collins  collinsm@mun.ca
Continuing the popular tradition of having graduate students from Memorial University of Newfoundland (MUN) share their research with us at Nature Newfoundland and Labrador, we'll hear from three passionate science graduate researchers about their work on creatures of the air, land, and sea.
Air: Leanne Guzzwell, M.Sc. candidate, will discuss her research on the breeding patterns and sometimes puzzling behaviours of Northern Gannets of Cape St. Mary's.
Land: Quinn Webber, Ph.D. candidate, will tell us about the social behaviour and spatial ecology of the woodland caribou in Newfoundland, with a special focus on the Fogo Island herd.
Sea: Justine Ammendolia, recent M.Sc., will explain how (and why) she used million dollar high pressure tanks to successfully create a deep sea environment inside a laboratory.
---
Thursday, February 16th, 2017, at 7:30 pm at the MUN Science Building, Room SN 2067, Memorial University of Newfoundland, St. John's NL. Parking available at Lot 15B (by the Music School), carpooling encouraged. All welcome!
---
Facebook event page: https://www.facebook.com/events/359687927736061/
Nature NL on Twitter: @Nature_NL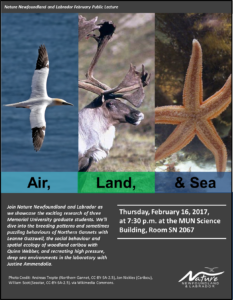 Did you know that Quidi Vidi Lake is internationally known for gull watching? The abundance and diversity of gulls attracts birdwatchers from all over the world.
Nature NL will be hosting a winter gull workshop with bird expert
Jared Clarke
at Quidi Vidi Lake. Learn to identify the many species of gulls that hang out St. John's in the winter and spend a fun wintry day at the lake with birdwatchers of all different levels.
Bring binoculars if you have them, if not we will have a few extra pairs to lend.
We will meet at the far end of the Dominion grocery store parking lot (the northeast end of the parking lot, closest to the Lake). The Dominion is at 20 Lake Avenue next to Quidi Vidi Lake. Meet at the bright yellow car (and look for the Nature NL sign). Please dress for the weather. Hope to see you there!
Saturday, February 4, 2017, 10 am, at Quidi Vidi Lake, St. John's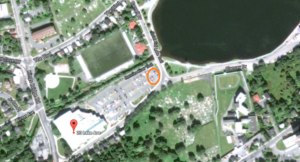 Speaker: Dave Rendell, CPAWS-NL
Dave and Joan Rendell had the good fortune to visit the Shamper's Bluff Conservancy (New Brunswick); a 110 hectare Nature Conservancy of Canada (NCC) site that overlooks the Saint John River. The reserve's natural meadows filled with lupines, timothy grass, oxeye daisies and other wildflowers, serve as important habitat for endangered Bobolink birds. Photographer Freeman Paterson, owner and donor of the site, provided a personal tour of the main features of the site, and his approach to maintaining the site in collaboration with the NCC. Dave's illustrated talk will showcase the natural reserve as an example for conserving natural areas.
Dave is a retired member of the Physics Department at Memorial University who has a long history of promoting the conservation and appreciation of nature in this province.  Among other activities, he served on Nature NL's board of directors (1985–1993), was a National Trustee for Canadian Parks and Wilderness Society (CPAWS) and currently serves as treasurer for CPAWS-NL .
Thursday, January 19, 2017,
at 7:30 p.m. at the MUN
Science Building, Room SN 2067
Parking is available in Lot 15B (near
the Music School) if the gate is open.
Nature Newfoundland and Labrador invites applicants for
The Wild Things Scholarship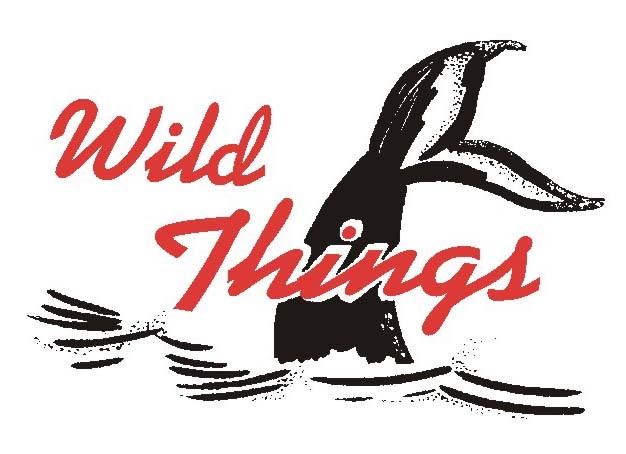 This $1000 scholarship recognizes the enthusiasm and efforts of a student whose volunteer activities have helped to conserve or enhance nature in Newfoundland and Labrador.
Residents of Newfoundland and Labrador: (1) who are (or will be) enrolled in a post-secondary program and (2) who have demonstrated an active commitment to nature and the environment through their volunteer activities are encouraged to apply for this scholarship.
Apply online or via hard copy. Applications must be submitted by March 20, 2017.
NatureNL conducts The Wild Things Scholarship competition; financial support is provided by Wildland Tours (www.wildlands.com) and an anonymous donor.