Nature Newfoundland and Labrador invites applicants for
The Wild Things Scholarship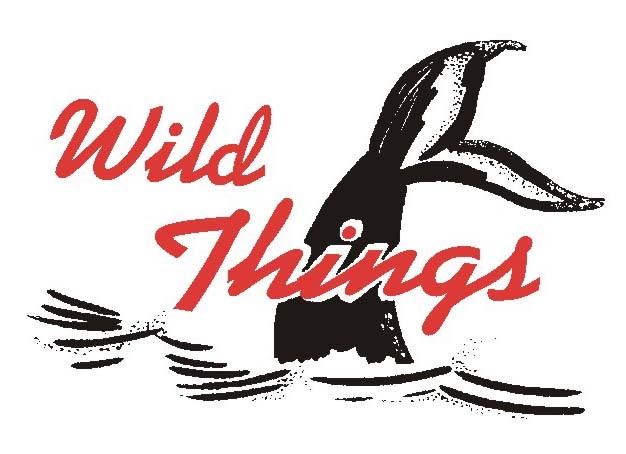 This $1000 scholarship recognizes the enthusiasm and efforts of a student whose volunteer activities have helped to conserve or enhance nature in Newfoundland and Labrador.
Residents of Newfoundland and Labrador: (1) who are (or will be) enrolled in a post-secondary program and (2) who have demonstrated an active commitment to nature and the environment through their volunteer activities are encouraged to apply for this scholarship.
Apply online or via hard copy. Applications must be submitted by March 20, 2017.
NatureNL conducts The Wild Things Scholarship competition; financial support is provided by Wildland Tours (www.wildlands.com) and an anonymous donor.
Continuing the popular tradition of having graduate students from Memorial University of Newfoundland (MUN) share their research with us at Nature Newfoundland and Labrador, we'll hear from three passionate science graduate researchers about their work on creatures of the air, land, and sea.
Air: Leanne Guzzwell, M.Sc. candidate, will discuss her research on the breeding patterns and sometimes puzzling behaviours of Northern Gannets of Cape St. Mary's.
Land: Quinn Webber, Ph.D. candidate, will tell us about the social behaviour and spatial ecology of the woodland caribou in Newfoundland, with a special focus on the Fogo Island herd.
Sea: Justine Ammendolia, recent M.Sc., will explain how (and why) she used million dollar high pressure tanks to successfully create a deep sea environment inside a laboratory.
---
Thursday, February 16th, 2017, at 7:30 pm at the MUN Science Building, Room SN 2067, St. John's NL. Parking available at Lot 15B (by the Music School), carpooling encouraged. All welcome!
---
Facebook event page: https://www.facebook.com/events/359687927736061/
Nature NL on Twitter: @Nature_NL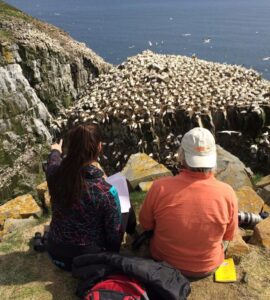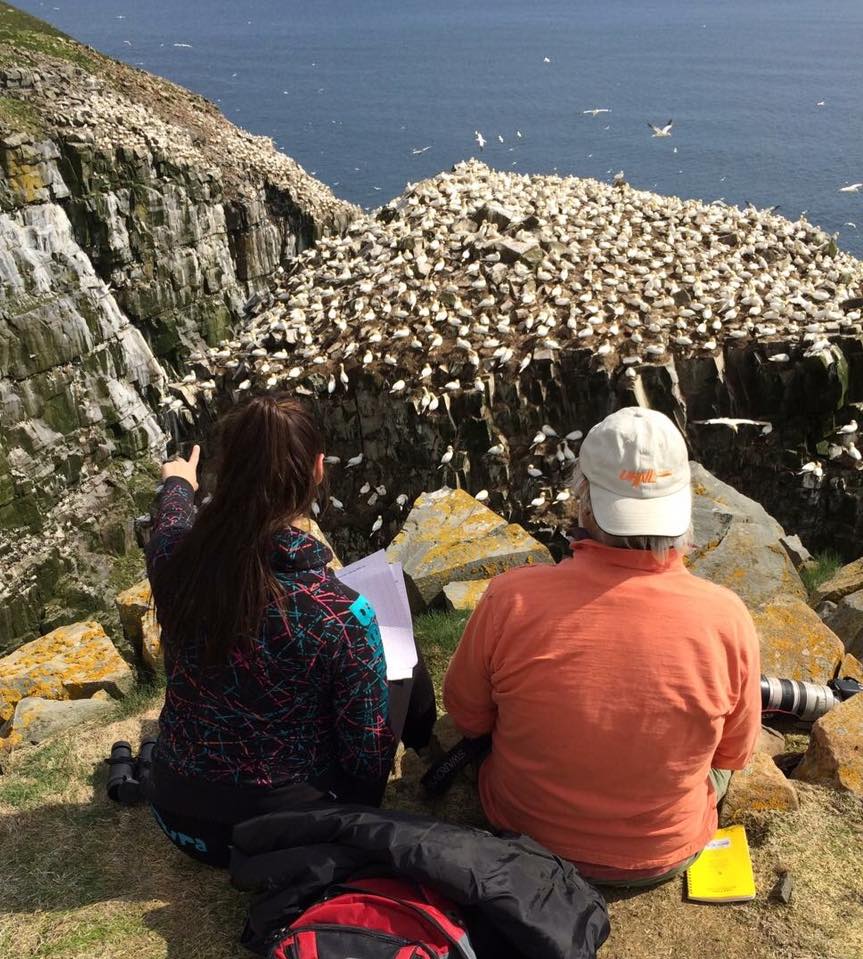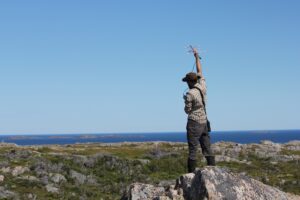 All nature lovers are invited to a party to celebrate the festive season.  This can be a great opportunity to network and meet friends in NatureNL, as well as members of other groups working on behalf of our natural heritage.
When: Thursday 15 December 2016; drop in anytime from 4:30 pm to 7:30 pm
Where: Third-floor board room of The Gathering Place, beside the Basilica parking lot, door on your left. (Elevator available if necessary, but please contact 722-1925 ahead of time)
Bring pot luck "finger foods", tea and coffee provided
Hosted by Nature NL for all of our environmental friends in the St. John's area.
Any questions?  Please contact Marjorie Evans marjjevans@nl.rogers.com  or 722-1925.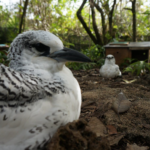 Speaker: Laura King
Selected as this year's 'Canada's New Noah' scholarship winner, Laura King spent the spring, summer, and fall in this little-known tropical nation. The award, given yearly by the NGO Wildlife Preservation Canada, provides early career biologists with hands-on field skills and academic training so they can better contribute to Canadian conservation upon their return. But how does working with pink pigeons, parakeets, and pathogens contribute to helping here? On these tiny faraway islands, success stories with some of the world's most interesting reptiles, plants, and birds are being written every day. The story of how these feats are accomplished and maintained is a look into the world of modern conservation practices, the talented and sometimes slightly strange biologists keeping these projects on the go, and the unusual species that have inspired devotion and donations from across the world.
Laura King is a conservation biologist with a local NGO, Nature NL board member, and outdoor enthusiast. She spent her undergrad and MSc doing wildlife genetics and toxicology, and has worked in government, universities, and non-profits. Having lived in nine cities, three provinces, three countries, and travelled on six continents, her motto used to be "Gather no moss", but she has recently decided she rather enjoys the mosses of Newfoundland.
---
Thursday, November 17, 2016, at 7:30 p.m. at the MUN Science Building, Room SN 2067. Parking available at Lot 15B (by the Music School)
---
The Next New Birds
Speaker: Ken Knowles

Four hundred and nine species of birds have been seen in insular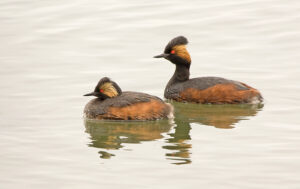 Newfoundland as of August 2016. New species have been arriving since 1947 at the average rate of two or three a year, and this increase shows no signs of slowing down.
In this presentation Ken Knowles (Avid birder and Naturalist) will naively attempt to predict which species will show up next. What might the bird checklist consist of in the year 2040?  By combining patterns of vagrancy, migratory and dispersal tendencies, range expansions, global warming and even future splits, it should be possible to forecast most, but never all, of our new arrivals.
Ken has been birding and photographing birds in Newfoundland for over 30 years. As well as birds, his nature interests include wildflowers, butterflies, and recently dragonflies. After a career as a Trombonist and Professor of Music at Memorial, he retired in 2004 in order to be free as a bird.
Contact us at naturenl@naturenl.ca for more details.