Nature Newfoundland and Labrador invites applicants for
The Wild Things Scholarship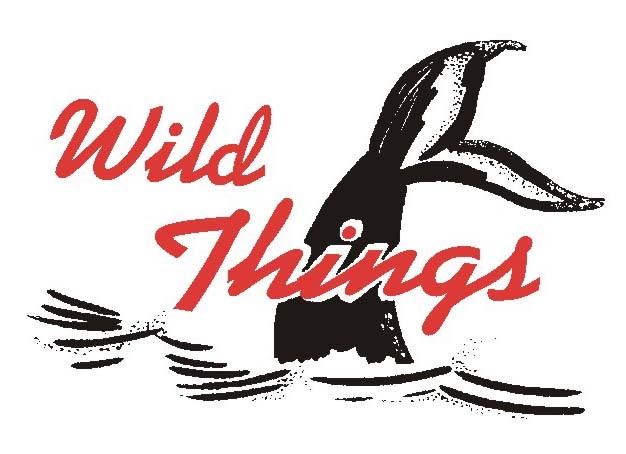 This $1000 scholarship recognizes the enthusiasm and efforts of a student whose volunteer activities have helped to conserve or enhance nature in Newfoundland and Labrador.
Residents of Newfoundland and Labrador: (1) who are (or will be) enrolled in a post-secondary program and (2) who have demonstrated an active commitment to nature and the environment through their volunteer activities are encouraged to apply for this scholarship.
Apply online or via hard copy. Applications must be submitted by March 20, 2017.
NatureNL conducts The Wild Things Scholarship competition; financial support is provided by Wildland Tours (www.wildlands.com) and an anonymous donor.
Continuing the popular tradition of having graduate students from Memorial University of Newfoundland (MUN) share their research with us at Nature Newfoundland and Labrador, we'll hear from three passionate science graduate researchers about their work on creatures of the air, land, and sea.
Air: Leanne Guzzwell, M.Sc. candidate, will discuss her research on the breeding patterns and sometimes puzzling behaviours of Northern Gannets of Cape St. Mary's.
Land: Quinn Webber, Ph.D. candidate, will tell us about the social behaviour and spatial ecology of the woodland caribou in Newfoundland, with a special focus on the Fogo Island herd.
Sea: Justine Ammendolia, recent M.Sc., will explain how (and why) she used million dollar high pressure tanks to successfully create a deep sea environment inside a laboratory.
---
Thursday, February 16th, 2017, at 7:30 pm at the MUN Science Building, Room SN 2067, St. John's NL. Parking available at Lot 15B (by the Music School), carpooling encouraged. All welcome!
---
Facebook event page: https://www.facebook.com/events/359687927736061/
Nature NL on Twitter: @Nature_NL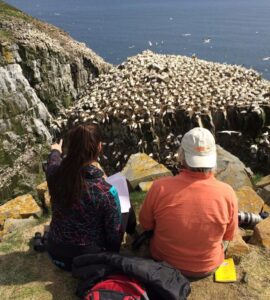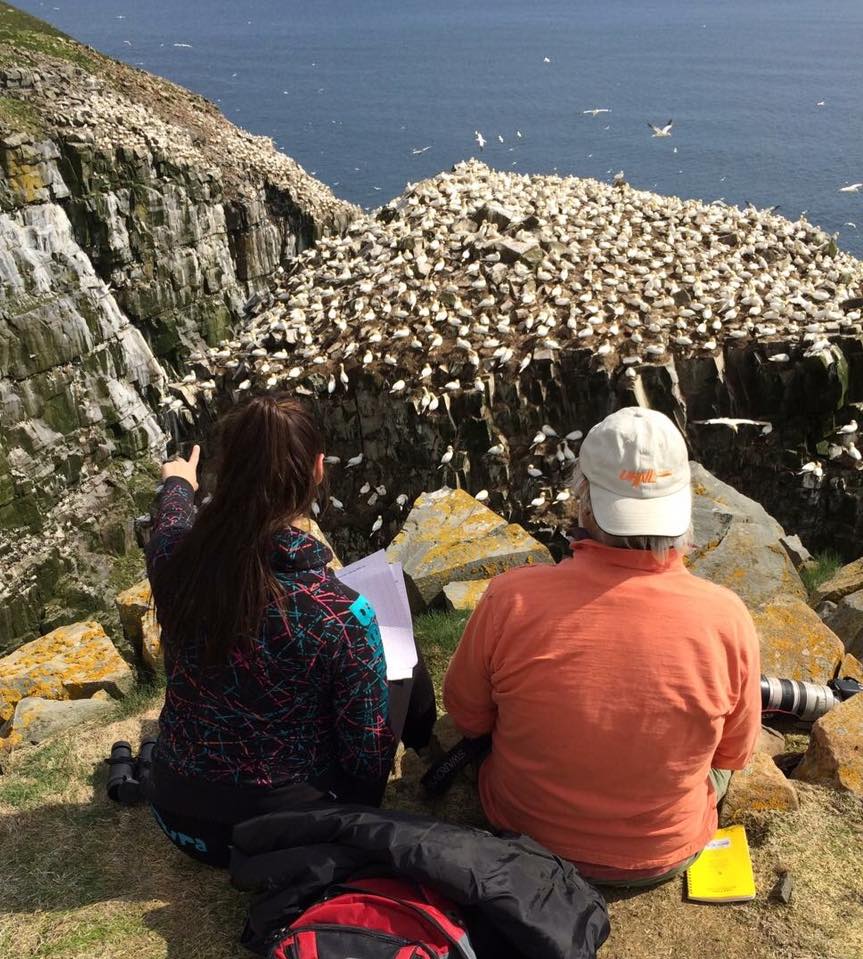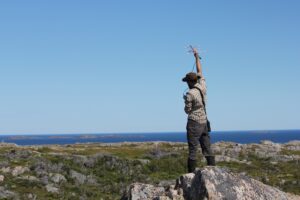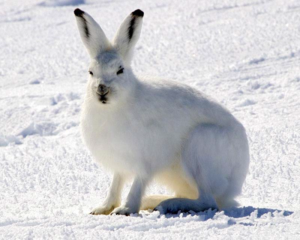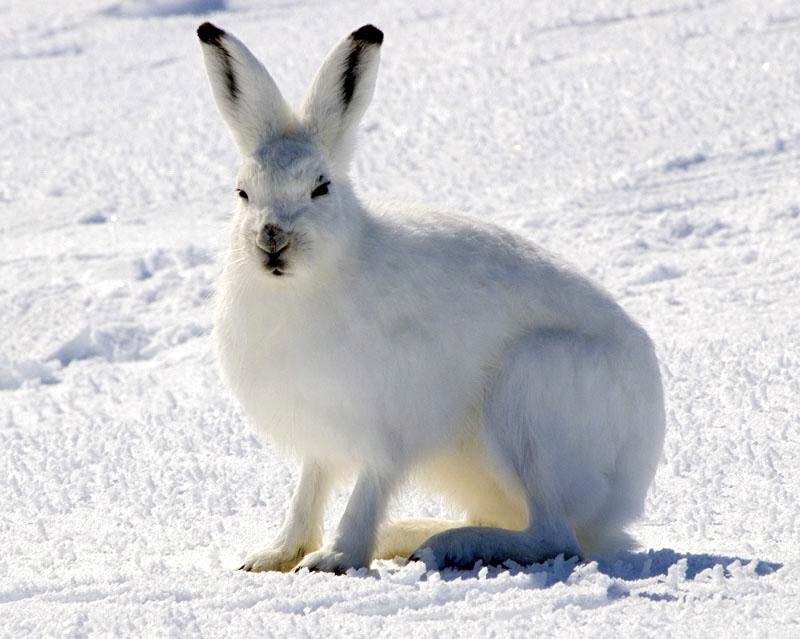 Arctic Hare are native to Newfoundland and Labrador and are distributed throughout several regions on the island portion of the province. Population levels for Arctic Hare appear to be stable but continued research and management of their populations and habitat is important.
Arctic Hare typically inhabit higher elevation areas above tree lines or in open barrens near forest.
The Arctic Hare is brown or grey in summer and almost completely white in winter with black on the inside and tips of ears. Arctic Hare are much larger than Snowshoe Hare, measuring up to 70cms.
We would like your help in reporting all sightings of Arctic Hare. If you spot an Arctic Hare in your travels, please send us your findings (along with photos and GPS coordinates, if possible).
Send any sightings to chriscallahan@gov.nl.ca or call 709 637-2025.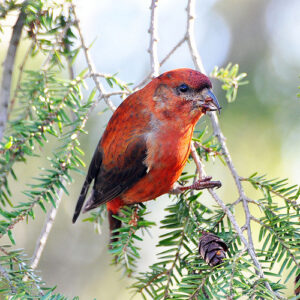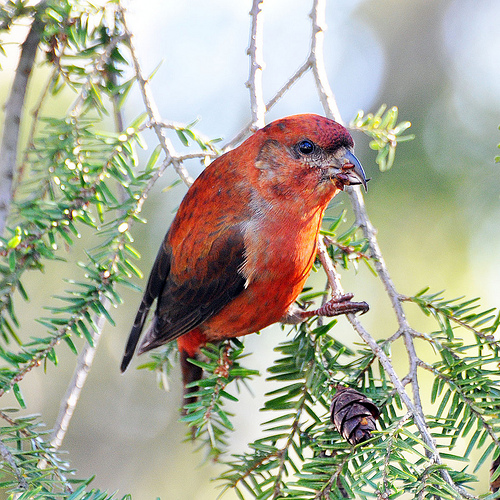 Red Crossbill are a medium-sized finch, which uses its crossed beak to pry open conifer cones.
The Newfoundland subspecies, percna, are listed as endangered under both provincial and federal endangered species legislation. Red Crossbill are associated with conifer forests, with the highest numbers of observations occurring in the older, mature forests of western Newfoundland. The island of Newfoundland may be the only location where this rare subspecies breeds.
Males are a dull red colour with brown shading and females are grayish olive with yellow rumps.  They look very similar to White-winged Crossbills, but can be distinguished by the lack of white wing bars that White-winged Crossbills have.
Many recent sightings in Newfoundland have been from bird feeders at houses and cabins throughout the Island. Please keep on the lookout for these colorful birds and report any sightings (along with photos and GPS coordinates, if possible)!
Please pass along any sightings and photos to the Wildlife Division at endangeredspecies@gov.nl.ca or call 709 637-2025.
Thank you for your support!
We will be taking orders for our Nature NL t-shirts at our next meeting, Thursday May 19.
The cost is $25 per t-shirt and they come in royal blue, 100% cotton, women's, men's and unisex versions. Because sizing is on the small size, samples will be available for you to try on.
If you would like a t-shirt, but cannot come to the meeting, please contact sharon@howdoes.ca before May 25th.