2018 Wild Things Scholarship Winners
The Wild Things Scholarship recognizes the enthusiasm and efforts of post-secondary students whose volunteer activities have helped conserve or enhance nature in Newfoundland and Labrador. The award was funded by Wildland Tours and St. John's businessman Dave Snow, a well-known conservationist in Newfoundland and Labrador and an alumnus of Memorial University. To date, the scholarship has awarded more than $25,000 to students.
The Scholarship presentation took place on November 7th, with representatives from Nature NL, Memorial University and the Snow Family present. See the article by Kelly Foss in the MUN Gazette here.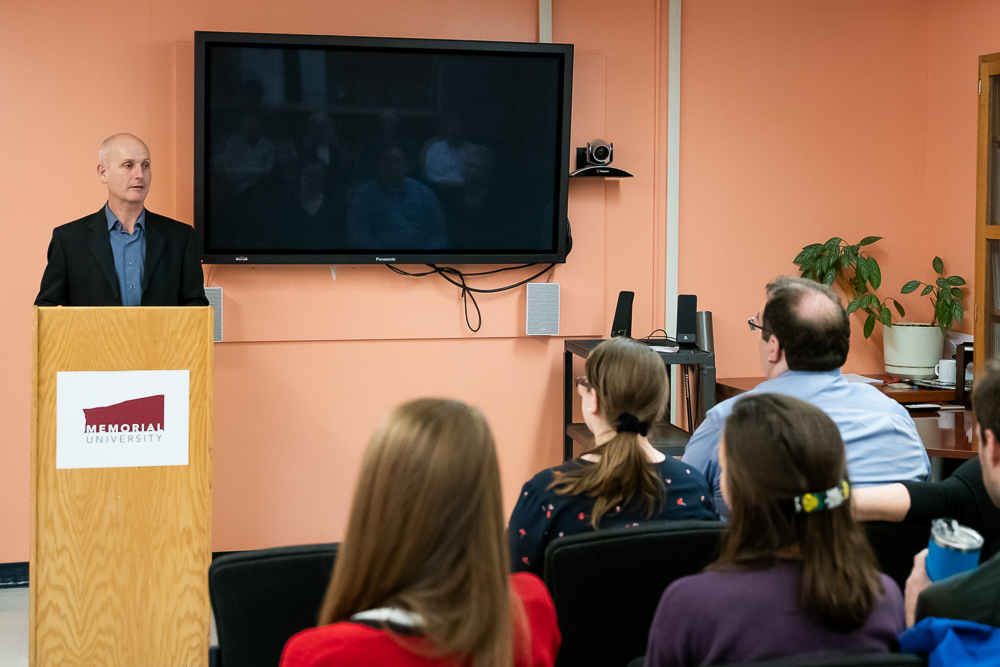 The Dean of Science at Memorial, Dr. Mark Abrahams, presenting at the Wild Things Scholarship ceremony, Nov. 7th, 2018.
Committee Report
By Rita Anderson
The 2018 Wild Things Scholarship competition received 15 applications from around the province; 9 applications were complete.  Rita Anderson coordinated the competition, while Sara Jenkins, Jennifer Sullivan and Tara Stucklass independently evaluated the applications. We are pleased to note that volunteering on behalf of the environment and nature is alive and well, as several applicants had volunteered an amazing amount of time and energy on behalf of our provincial nature.  Impressively, the volunteer activities of two applicants were so striking that the committee decided to make two awards this year.