Looking to brush up on your naturalist skills, learn more about the wildlife around us, or just identify that weird looking bug you found in your backyard? Apps can be great too of course, but sometimes flipping through a book that you know is specific to your location is the best. Here's a handy list of some field guides that are great for the Island of Newfoundland (and some cover Labrador or all of Atlantic Canada also). These field guides aren't endorsed by Nature NL and we don't receive any compensation; we just have been asked what we recommend and wanted to share. We know that as a beginning naturalist it can be hard to figure out what to buy and where sometimes. Enjoy!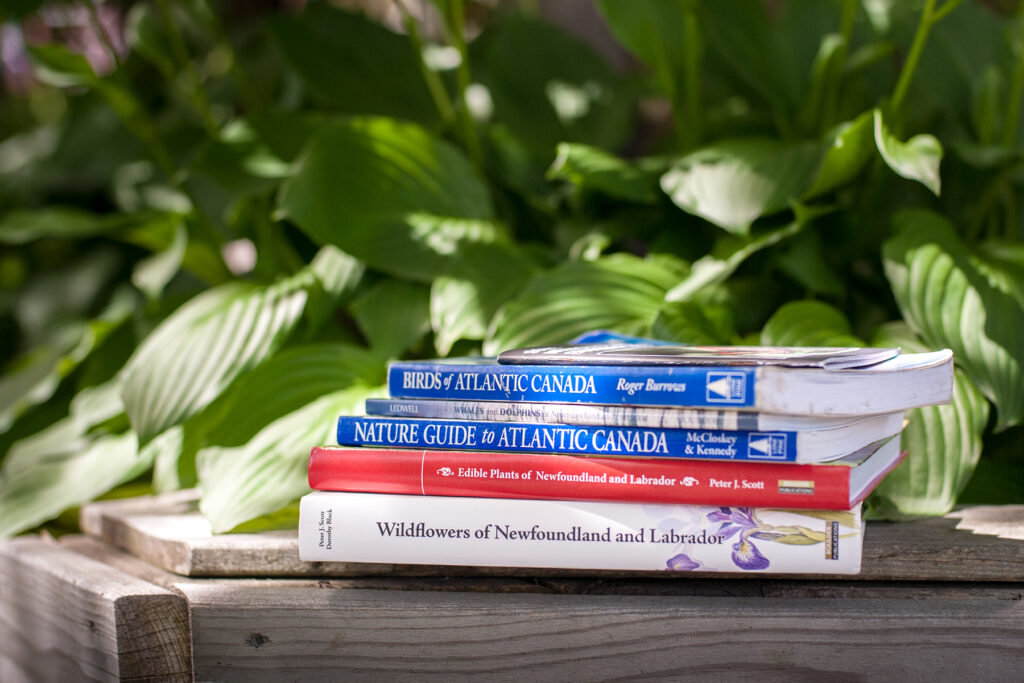 General nature guide

McCloskey & Kennedy – Nature Guide to Atlantic Canada
A great guide for beginners (and even better, they can be found at many major grocery stores)
By Justin So
Posted April 26, 2018
I was admiring the bird photographs on the Newfoundland Birdwatching Group on Facebook when I stumbled upon Brandy Barry's redpoll painting that uniquely used a feather as a canvas. The painting was absolutely lovely and clearly showed her enthusiasm for song birds. Brandy shared the redpoll painting on the birdwatching group as she knew the members enjoyed birds as much as she did. She received great response for her work and has since gone on to paint many other beautiful species of birds. In this interview, Brandy shares her inspiration from nature, her admiration of birds, and the importance of art in her life. To see more of Brandy's work, visit her Facebook Page: Brandy Barry Art.
By: Sabina Wilhelm, Canadian Wildlife Service
Posted April 17, 2018
Editor's Note: In our Research Spotlight Series we shine a light on exciting research in our province. In this post we showcase the Canadian Wildlife Service.
The Canadian Wildlife Service (CWS) Colonial Seabird Monitoring Program focuses on assessing the population size and trends of 20 species of seabirds across the four Canadian Atlantic provinces, namely Nova Scotia, New Brunswick, Prince Edward Island, and Newfoundland and Labrador.  Continue reading →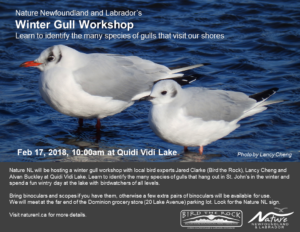 Did you know that Quidi Vidi Lake is internationally known for gull watching? The abundance and diversity of gulls attracts birdwatchers from all over the world.
Nature NL will be hosting a winter gull workshop with local bird experts Jared Clarke (Bird the Rock), Lancy Cheng and Alvan Buckley at Quidi Vidi Lake. Learn to identify the many species of gulls that hang out in St. John's in the winter and spend a fun wintry day at the lake with birdwatchers of all levels.
Bring binoculars and scopes if you have them, otherwise a few extra pairs of binoculars will be available for use. Nature NL's Winter Gull Guide will also be available for purchase ($5.00).
We will meet at the far end of the Dominion grocery store (20 Lake Avenue) parking lot (the northeast end of the parking lot, closest to the Lake – see the orange circle on the posted map). Look for the Nature NL sign. This is an outdoor event so please dress for the weather. Hope to see you there!
Saturday, February 17th, 2018, 10 am, at Quidi Vidi Lake, St. John's (meet in Dominion Parking Lot).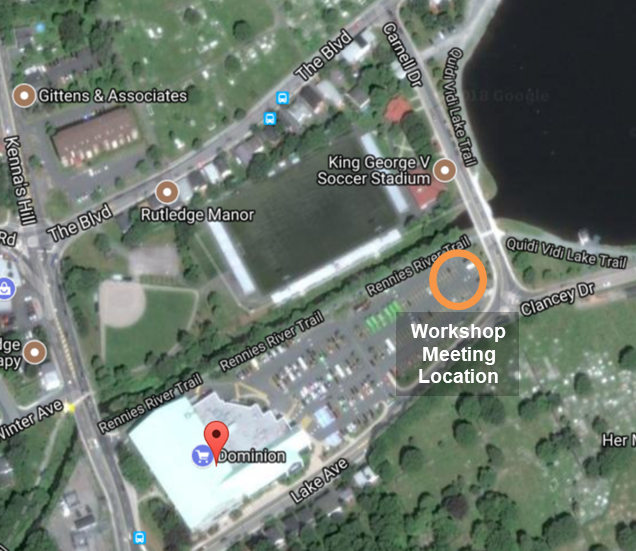 Catherine Barrett and Alison Mews will lead a birding walk for Nature NL through Bidgood Park in The Goulds (St. John's) on Sunday September 17th 2017, 8am – approximately 930am. Join us for this fall birding walk with an experienced and engaging birder.
We will meet at the Northwest corner of the park in the gravel parking lot on the left-hand side of Power's road (from the turnoff on Backline Road). On the park map below, this is the secondary entrance parking lot, #4 on the map.
We'll hope to see many different species of warblers as they migrate south for the winter.
Please dress very warmly as it is likely to be quite chilly in the morning. This event will proceed rain or shine. Bring binoculars if you own them (several pairs will be available to borrow if you do not have any). Please note that washrooms are not available at Bidgood's Park. The trail is wheelchair accessible.
Memberships for Nature NL are available here: naturenl.ca/membership