Posted November 27, 2018
Gene Herzberg recently gave a beautiful Nature NL talk about plants of the Limestone Barrens of Newfoundland and Labrador.
The adaptations that these plants have developed to cope with this windy, cold, nutrient-poor environment are fascinating. For example, irregular surfaces on leaves help retain moisture, while fuzzy coats break up winter winds. And the growth form of rounded mounds that many of these plants show is a tight compact structure that keeps the flowers warm and protected from the wind.
Another surprising example was the Creeping Juniper, where a burst of green vegetation appears at the end of a long dead stick lying on the ground. However, underneath what is seemingly a dead branch, a small, concealed strip of live bark and tissues carries nutrients way out to the end of the plant, which can be found further away on the ground.
Another neat story was about some of the first Limestone Barrens plants being brought to the MUN Botanical Garden to be grown there. But being so adapted to their harsh environment, when they were placed in rich, healthy soil at the Gardens, they grew too fast and promptly died. In Gene's words, "I guess they don't like being too happy".
Hearing the stories of how he lay down to photograph all of these tiny rare plants was fascinating too. Apparently people would come up to him asking "Have you had a heart attack?" and his wife Karen would have to keep explaining "He's not injured, he's just taking pictures".
Many of the Limestone Barrens plants are calciphiles, meaning they thrive in calcium-rich soils. Here's my absolute favourite plant of the talk, the Encrusted Saxifrage (also called White Mountain Saxifrage):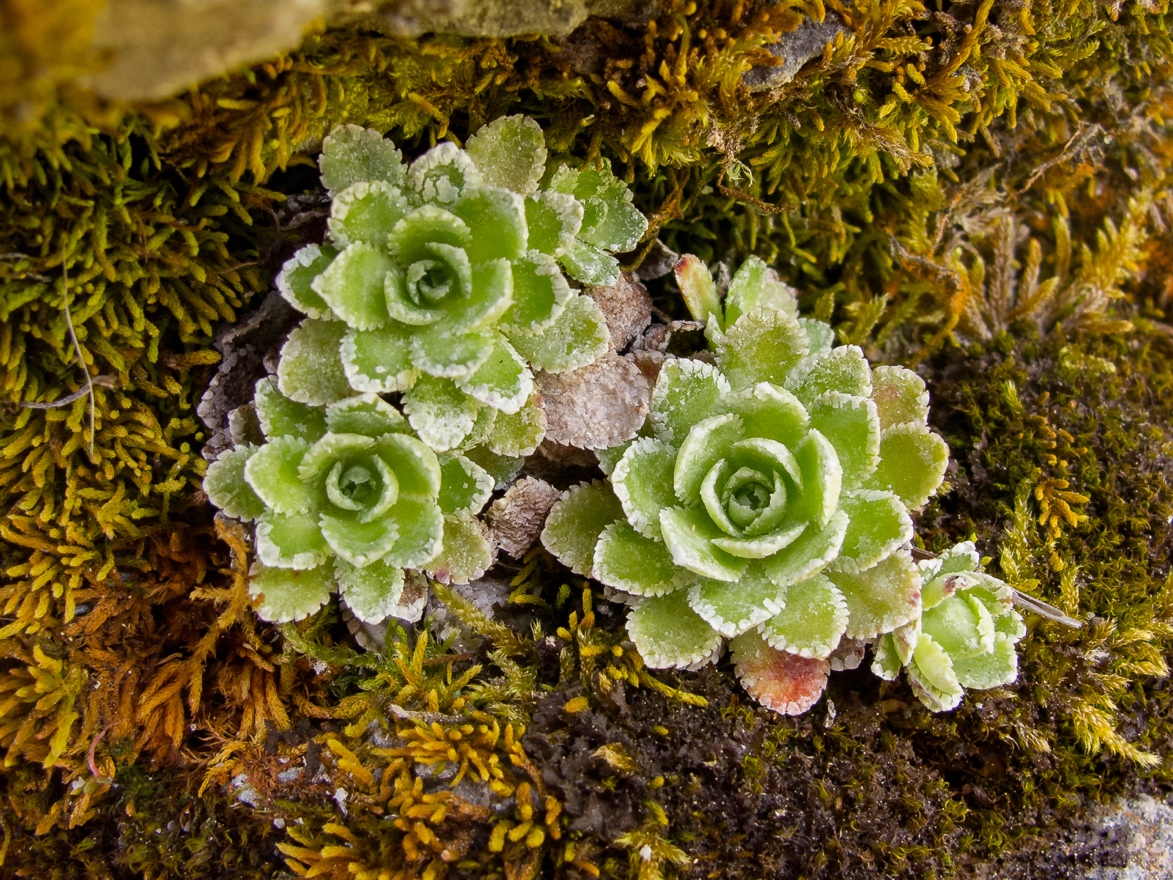 The white 'frosting' on the plant is actually calcite (calcium) crystal excreted by the leaves. What a stunning little plant. You can imagine the scale from the photo – the saxifrage is only a touch bigger than the moss that surrounds it.
One last fact – there are 43 species of orchids in Newfoundland! Below is the Fairy Slipper Orchid