Gros Morne Mountain looms large with its vast, steep, rocky slopes and expose summit. The top of the mountain feels far away as you start walking on the trail, winding through coniferous forest. The shady trail slowly climbs as you pass rivers and fallen logs .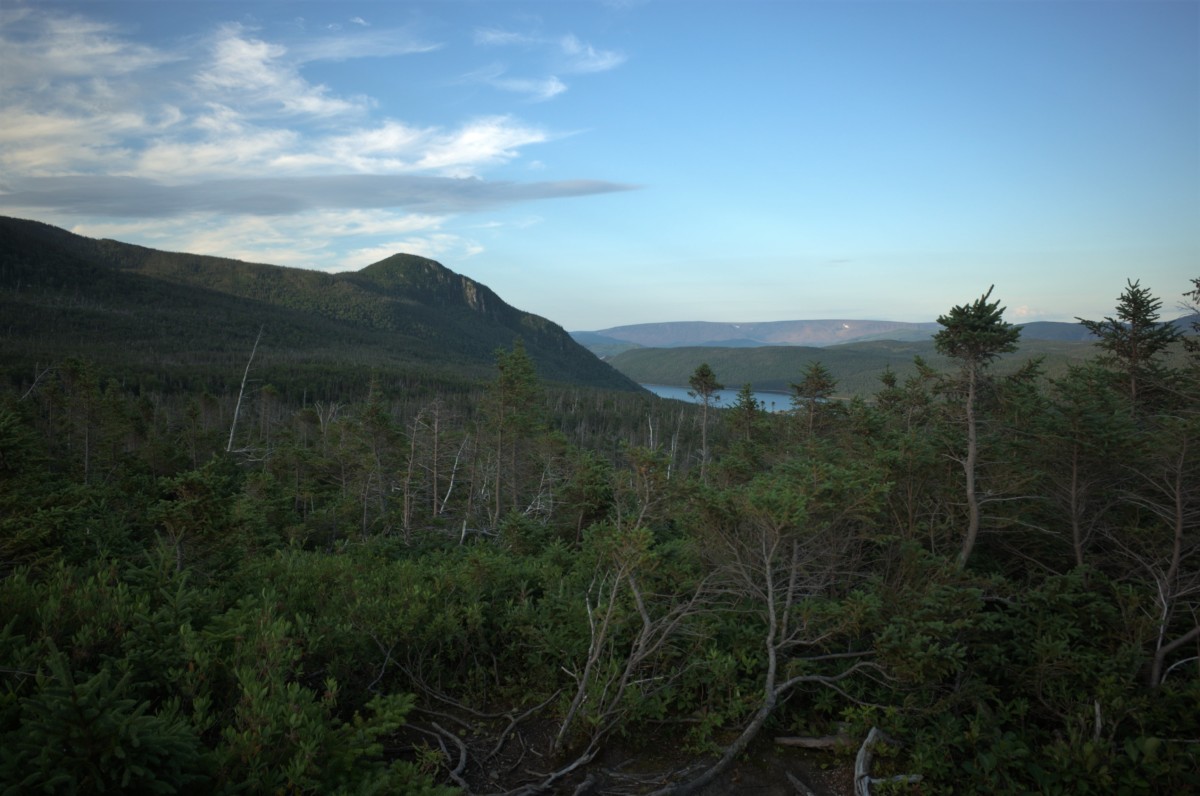 The trees open up to reveal the top of Gros Morne. It's much closer than when you started and it looks beautiful in the morning light. But the mountaintop is still a ways above you and this is where the trail starts to get more difficult. With the forest behind you, you follow the trail up a rocky, gully. It's very steep and full of loose rocks. You climb carefully and take breaks under the shade of some small shrubs. As you rest, you look back at the view behind you, full of mountains, oceans bays and the bright orange rock of the Tablelands in the distance.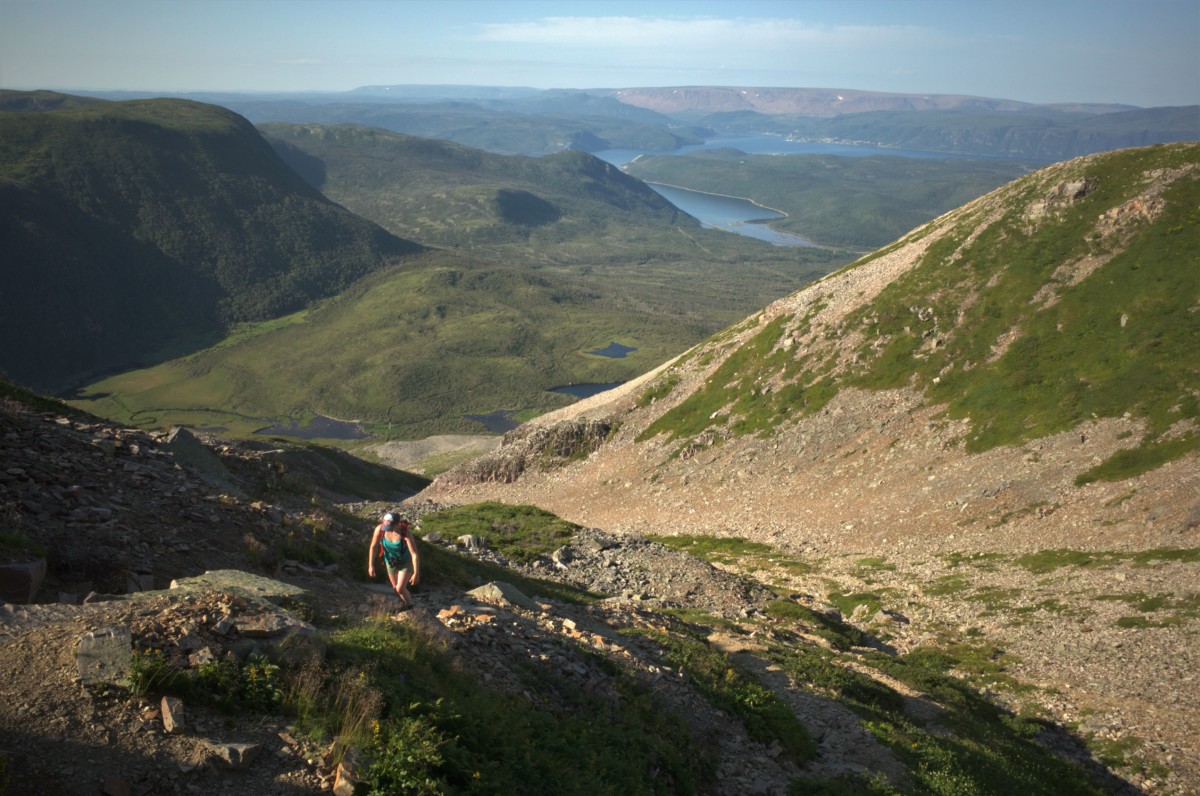 After a tiring climb, you reach the plateau at the top. It's broad, mostly flat and covered in rocks and small patches of greenery.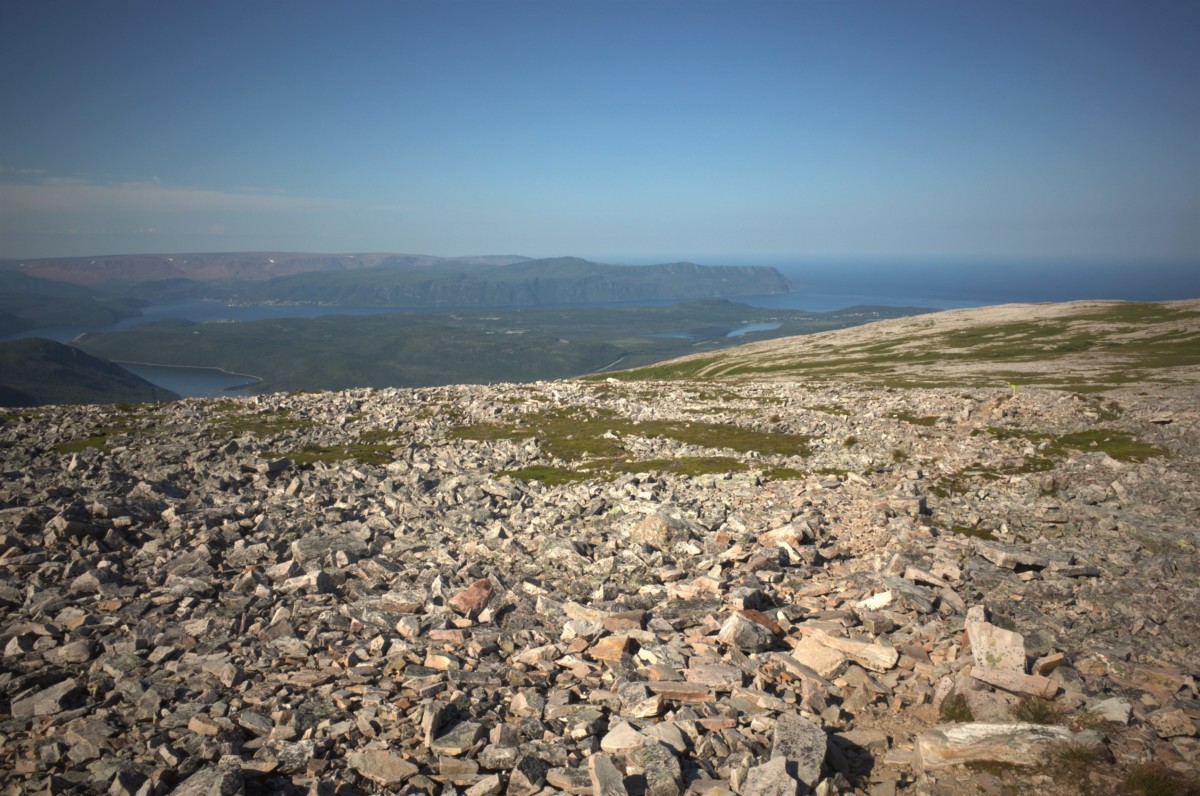 Now, you traverse the long, flat mountaintop. You reach the sign at the official summit: 806 m. It's very satisfying to have made it to this peak and to be rewarded with stunning vistas of the surrounding Long Range Mountains dotted with bright, blue ponds.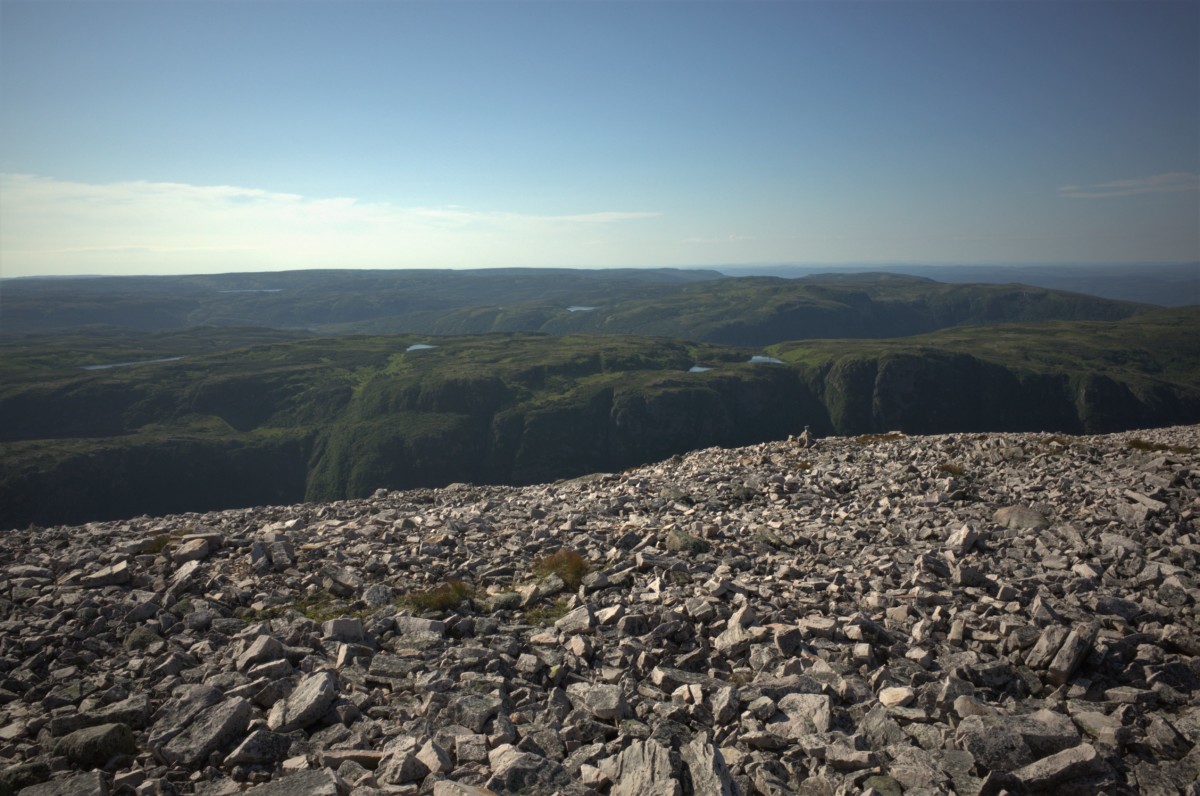 As you take in the views, you also notice lots of Milbert's Tortoiseshell butterflies fitting about the summit.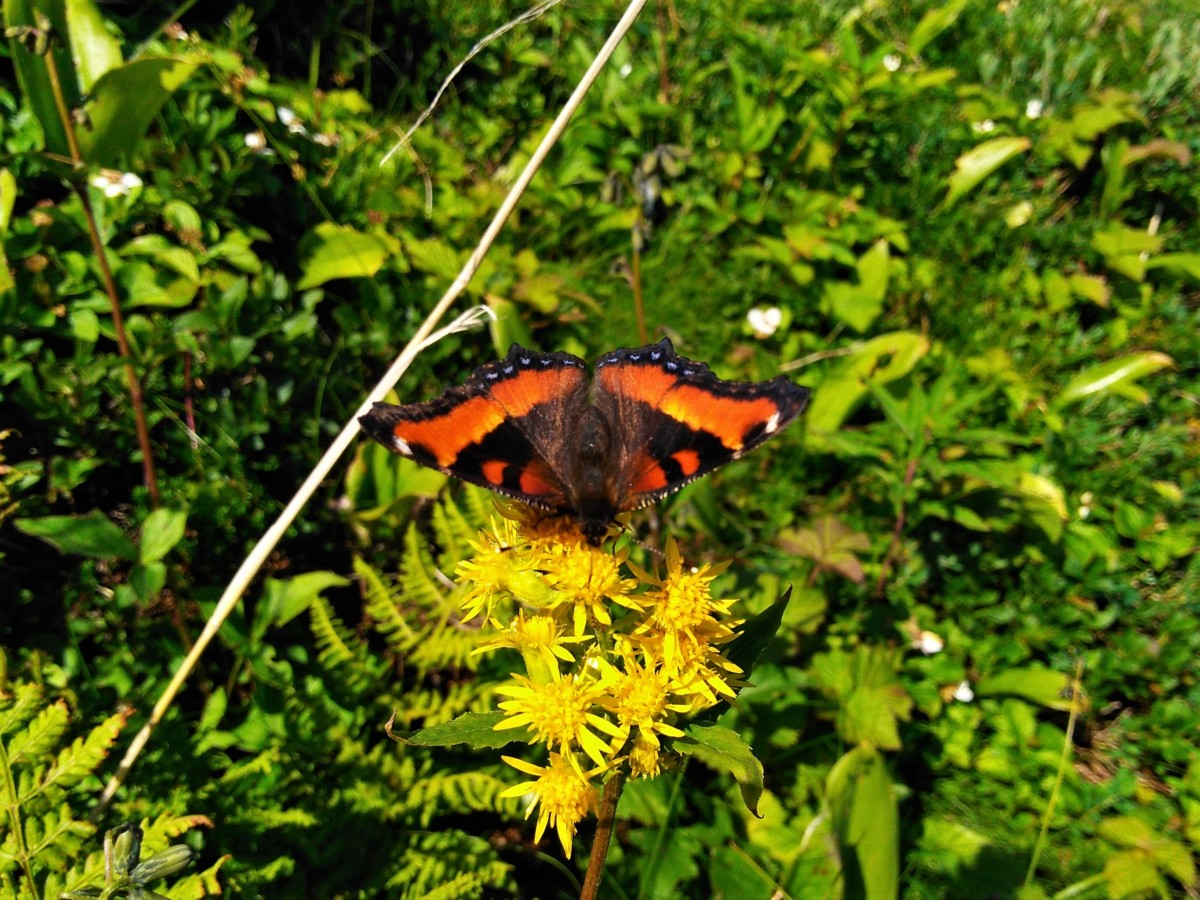 The trail continues along the rocky summit plateau to suddenly reveal a sharp cliff at your feet, dropping into the long, narrow Ten Mile Pond. Sheer cliffs rise up on the opposite side of the pond creating a breathtaking sight.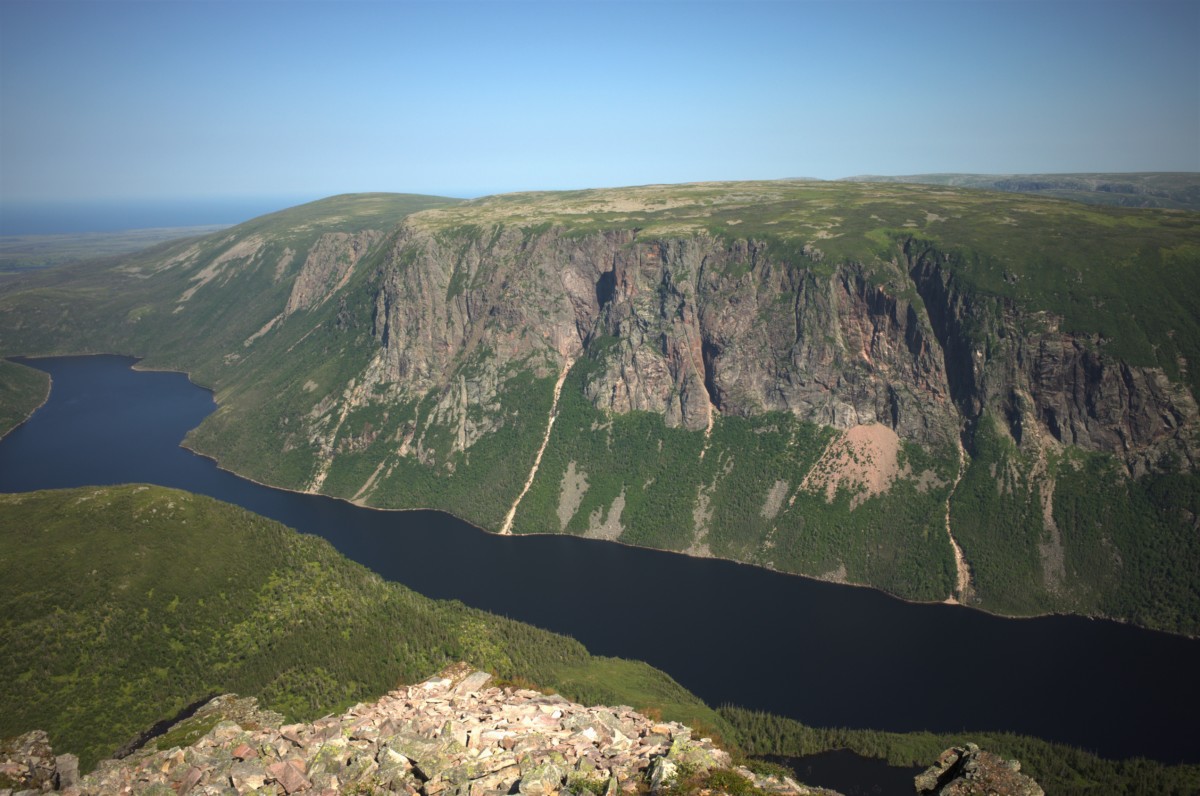 You follow the trail as it starts to descend the far side of the mountain.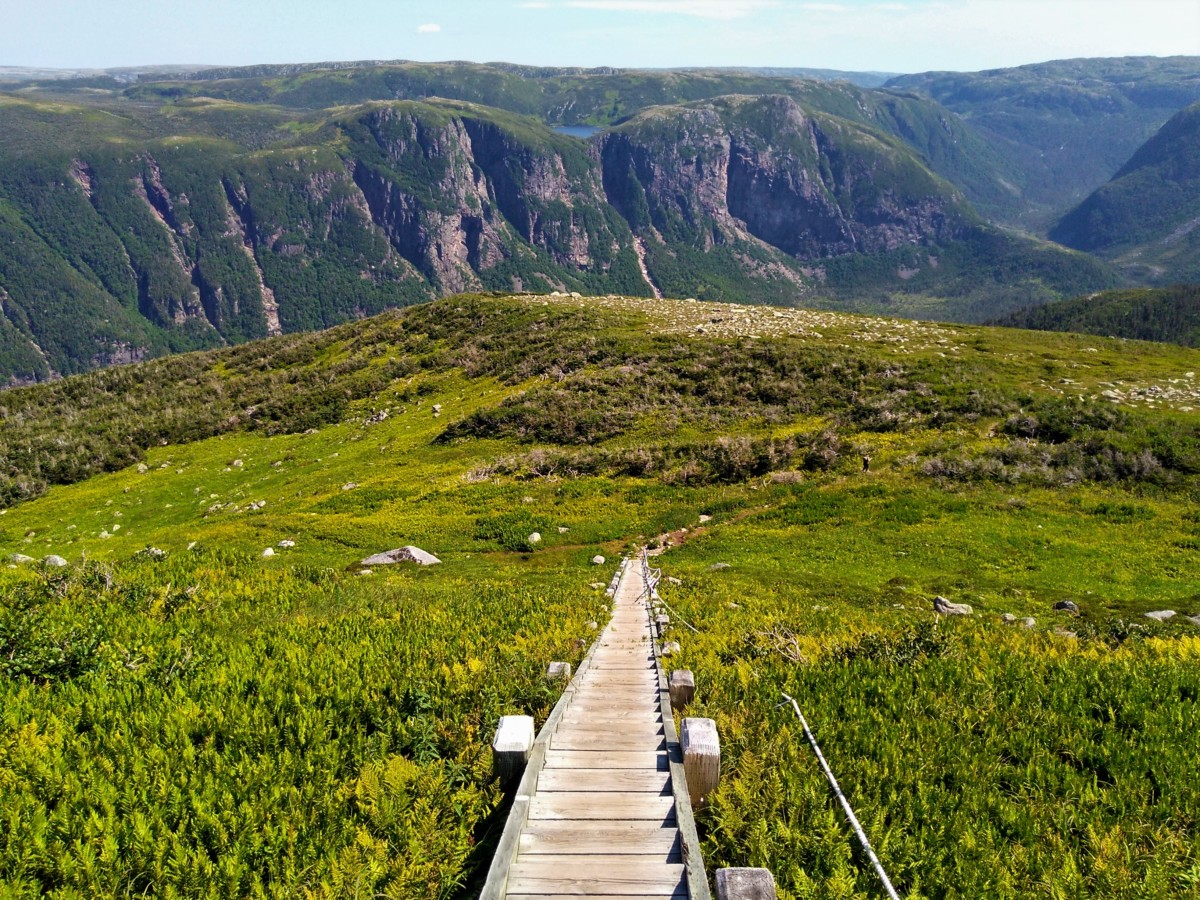 The trail curls around to follow the mountain side and slowly bring you back to the forested trail you hiked in on. This descending walk takes you through scrubby patches of forest, bare rocky slopes, grassy hillsides, and takes you along the shores of a small picturesque pond nestled between mountains.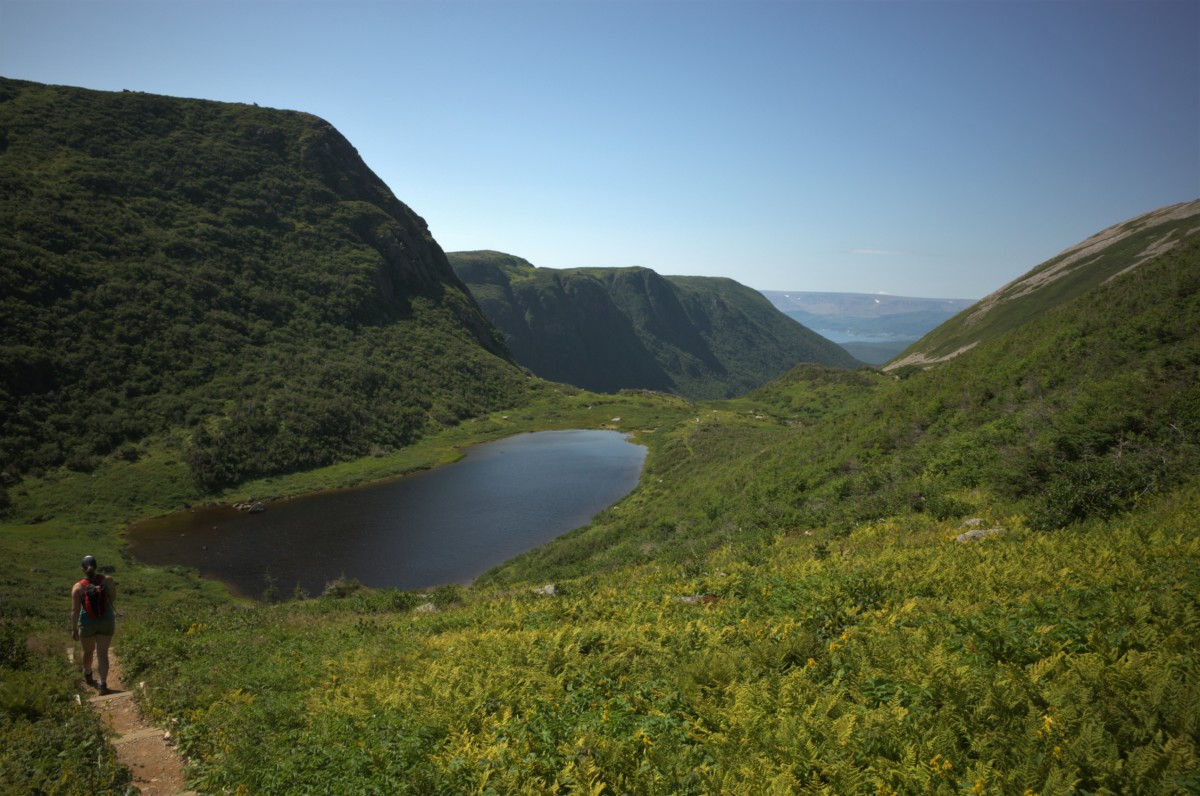 You follow a lush green river valley as you rejoin the forested trail taking you back into the shade and back down to the trailhead. As you finish the hike, you catch your breath after several hours of walking. Your legs are tired but your head is filled with the spectacular 360 degree vistas you saw as you climbed, traversed and descended this iconic mountain.