By Lancy Cheng and Megan Boucher
The post Attu East: what makes us unique in the ABA? has been shared by naturalist Lancy Cheng who leads events with Nature NL including our Gull workshop and our Bird Learning Nights. Or you may have seen him when birding around town, especially at Quidi Vidi Lake where he would be identifying gulls during all seasons, especially winter! This was done in collaboration with Megan Boucher prior to her relocation to New Brunswick but will not be the last shared project. We hope you will enjoy this interesting post about the unique ABA area.
First of all, please accept our sincere apology. This article is heavily digitized, so is birding.
ABA, short for American Birding Association, is the rule maker for birding in North America, whose boxing ring includes the United States, Canada, St. Pierre et Miquelon, the recently added Hawaii, plus some adjacent waters. Many if not all birders keep lists: yard, city, province, country, world…day, month, year, even life lists. For North American birders, an ABA list is almost inevitable: if you don't have one, eBird (ebird.org) would give you one anyway. When birders are building ABA lists, yearly (remember the infamous Big Year?) or life, those ABA rarities weigh more than regulars because they are harder to get. The key to success in building long ABA lists is to get all regulars ("required") and as many rarities ("elective") as possible. A species is evaluated based on its occurrence in ABA area and a code is given to indicate its rarity level, from the most common code of 1 to mega rare code of 5, which has been recorded ≤5 times, or <3 in the past 30 years.
BTW, there is a code of 6 for extinct species. Good luck with your chase!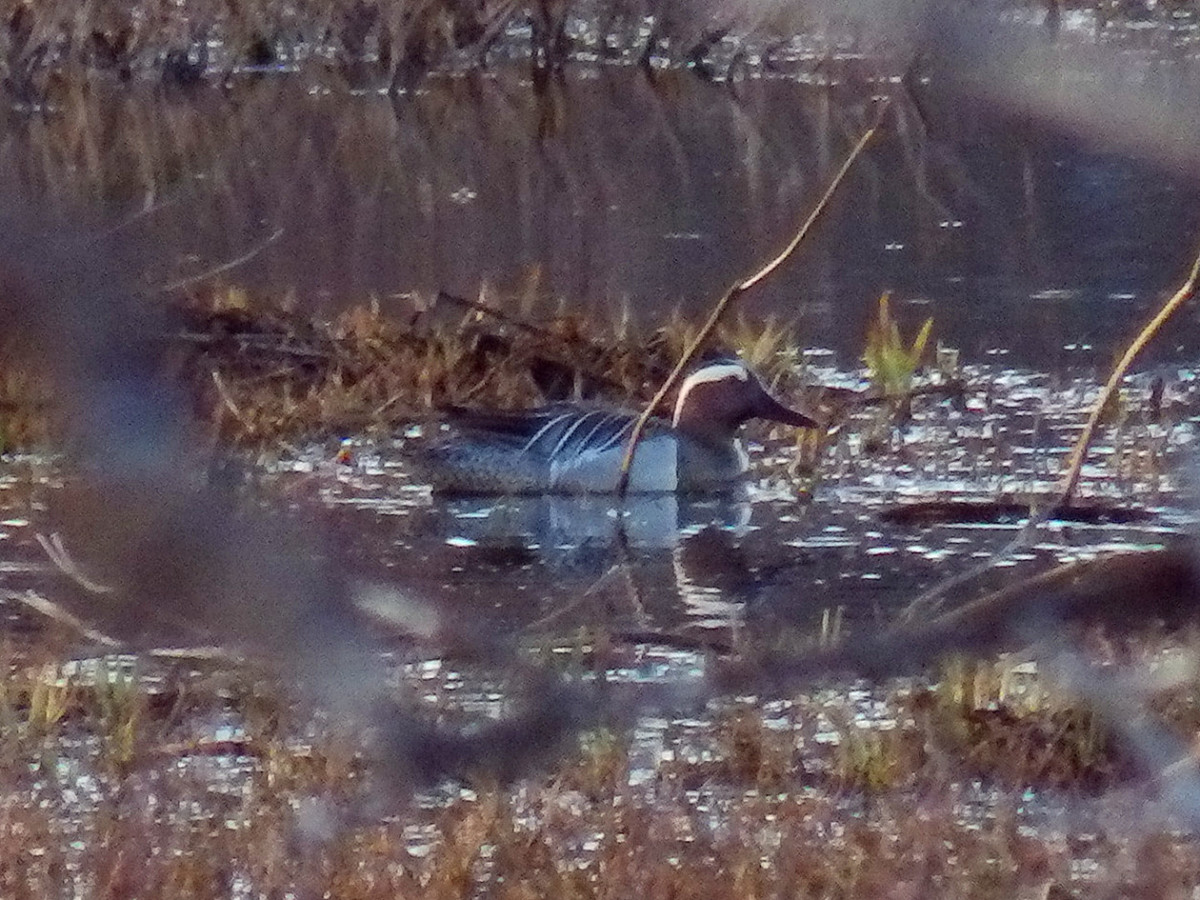 According to Avibase, there are 410 bird species in Newfoundland and Labrador, 220 of which are rare or accidental. That means, we have over 50% chance to be excited when seeing a bird, species-wise of course. However, we have to put some of the excitements aside when looking at a bigger map. A mega rarity for this province, Willow Flycatcher for example, might be a regular species for ABA area. Even so, unique geological location gives Newfoundland and Labrador huge advantage to attract vagrants, especially from Europe. Vagrants from outside ABA area earn extra points for the game.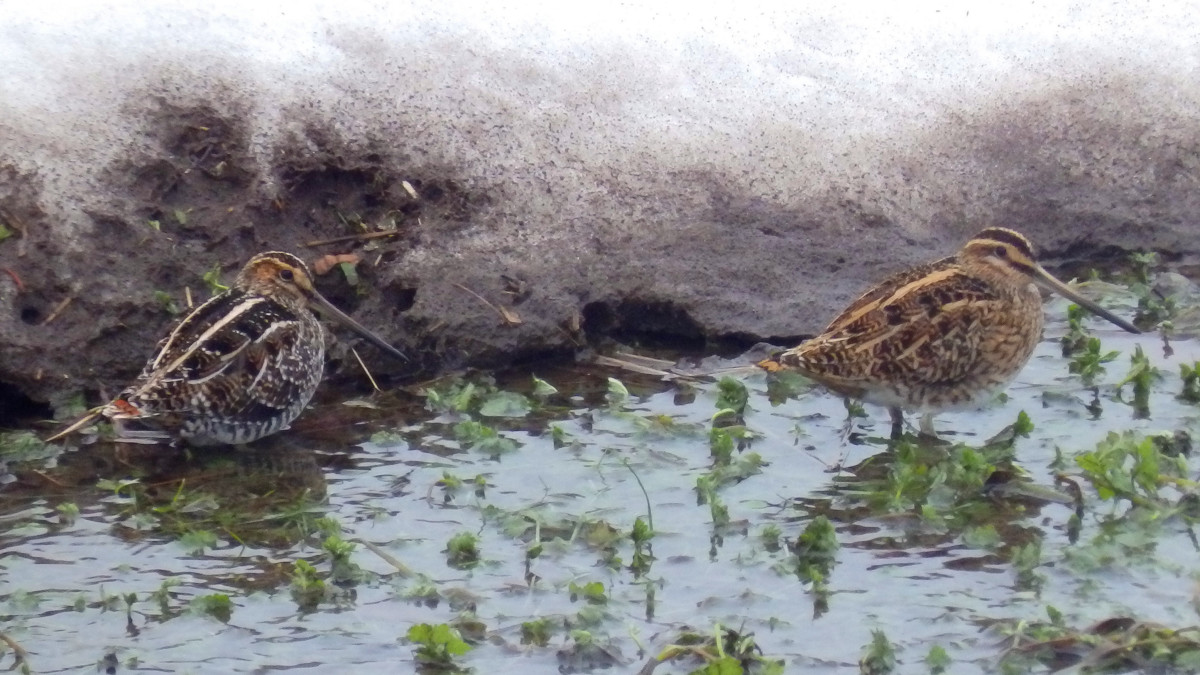 Code 5 birds are diamonds inside the cherry on top of the cake. We have eight ABA code 5 species: Eurasian Oystercatcher (2020), Graylag Goose (2020), Gray Heron (2018), Eurasian Siskin (2007),Western Reef-Heron (2005), Eurasian Blackbird (1994), Eurasian Curlew (1991) and Eurasian Coot (1927). Numbers in parentheses indicate the years of last sightings. No doubt these are all amazing species. Out of curiosity, we wanted to know what people want the most, so the following question was asked:
Imagine you are doing an ABA Big Year and have the ability of time travelling. Which bird species would you want the most in NL?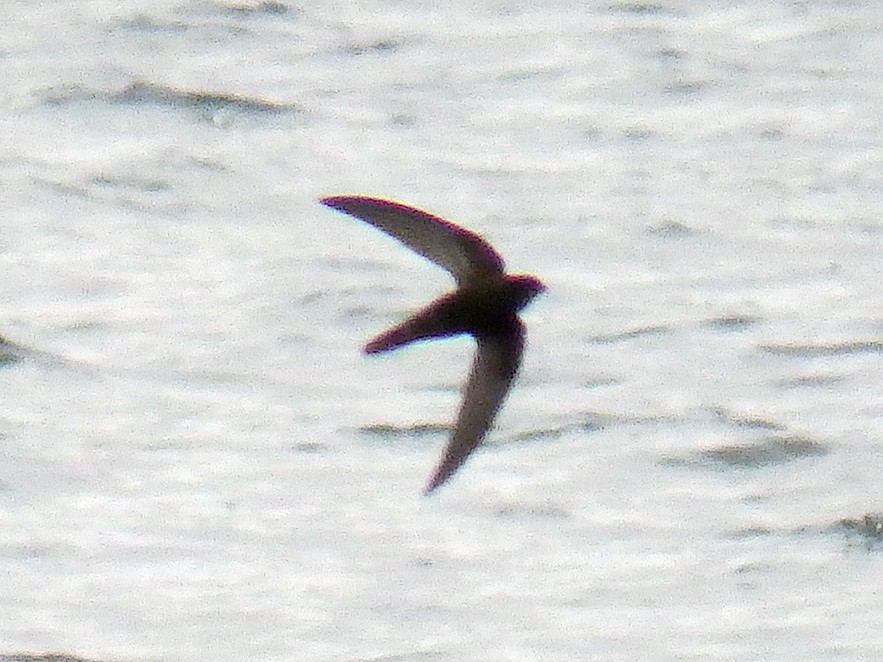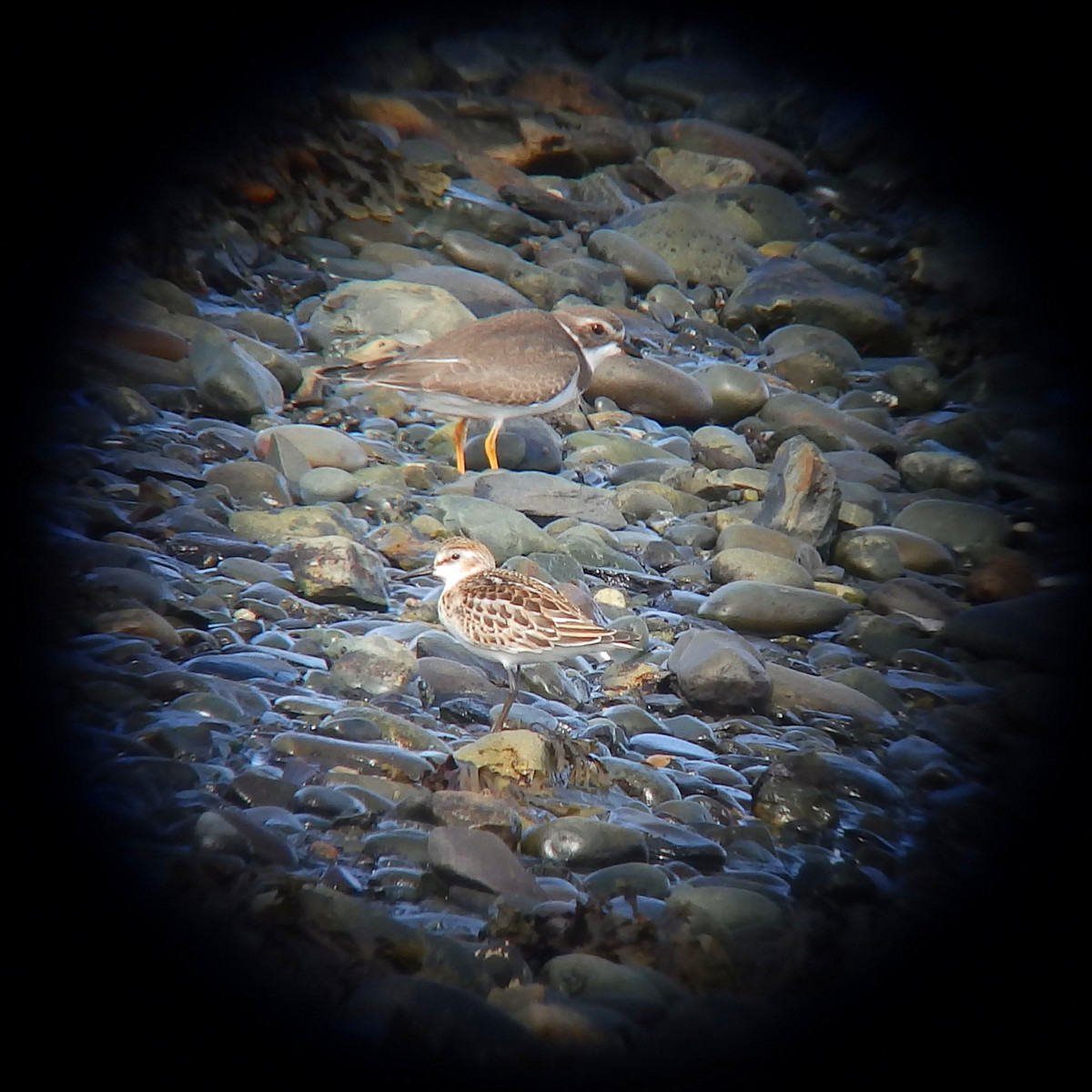 Several experienced birders chipped in and it seems that Eurasian Blackbird and Eurasian Curlew are in high demand. Eurasian Oystercatcher, Greylag Goose and Gray Heron have been reasonably ignored due to recent sightings. Western Reef-Heron, Eurasian Siskin and Eurasian Coot are unclaimed, instead, Labrador Duck, Eskimo Curlew and Great Auk were proposed. These are three code 6 birds which used to swim, wade or dive along our coasts but we will probably never see again. Any of us would voluntarily accept one-month house arrest without birding in exchange for 1 second view of any of them.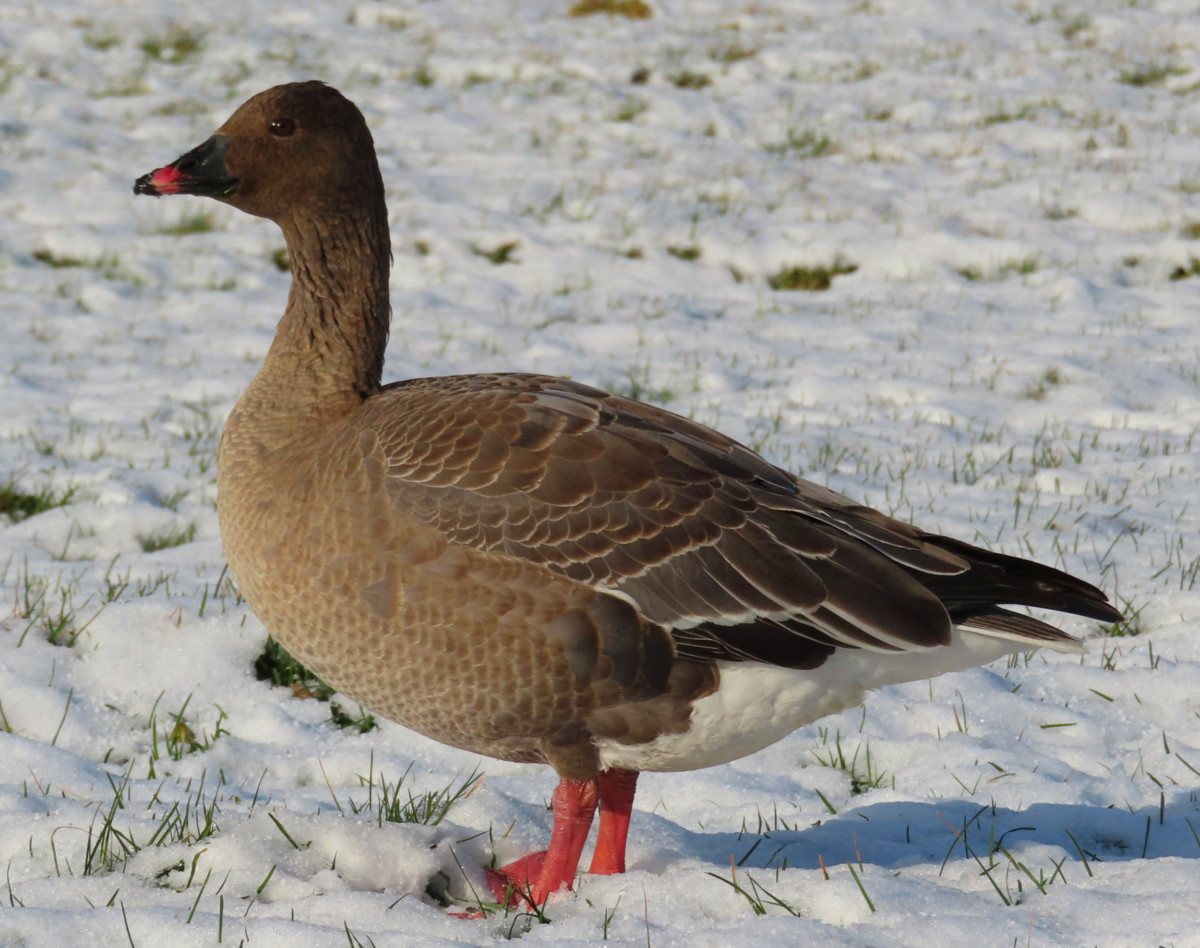 Back to reality, besides those mega rare code 5 birds, we have 22 exciting ABA code 4 species: less than annual, ≥6 in total and ≥3 in the past 30 years in ABA area. Among these species, four are waterfowls, six are shorebirds and three gulls, reflecting their ability of long distant migration. How important are code 4 species in terms of ABA birding? Let's take a look into the ranking of continental ABA area big year (ABA area minus Hawaii) where both the champion and runner-up set their records in 2016 with 784 and 778 species, respectively. Without their trips to NL, they would have 781 and 776 species instead as they both twitched Yellow-legged Gull and Fieldfare and one also had Kelp Gull here. All are code 4 species.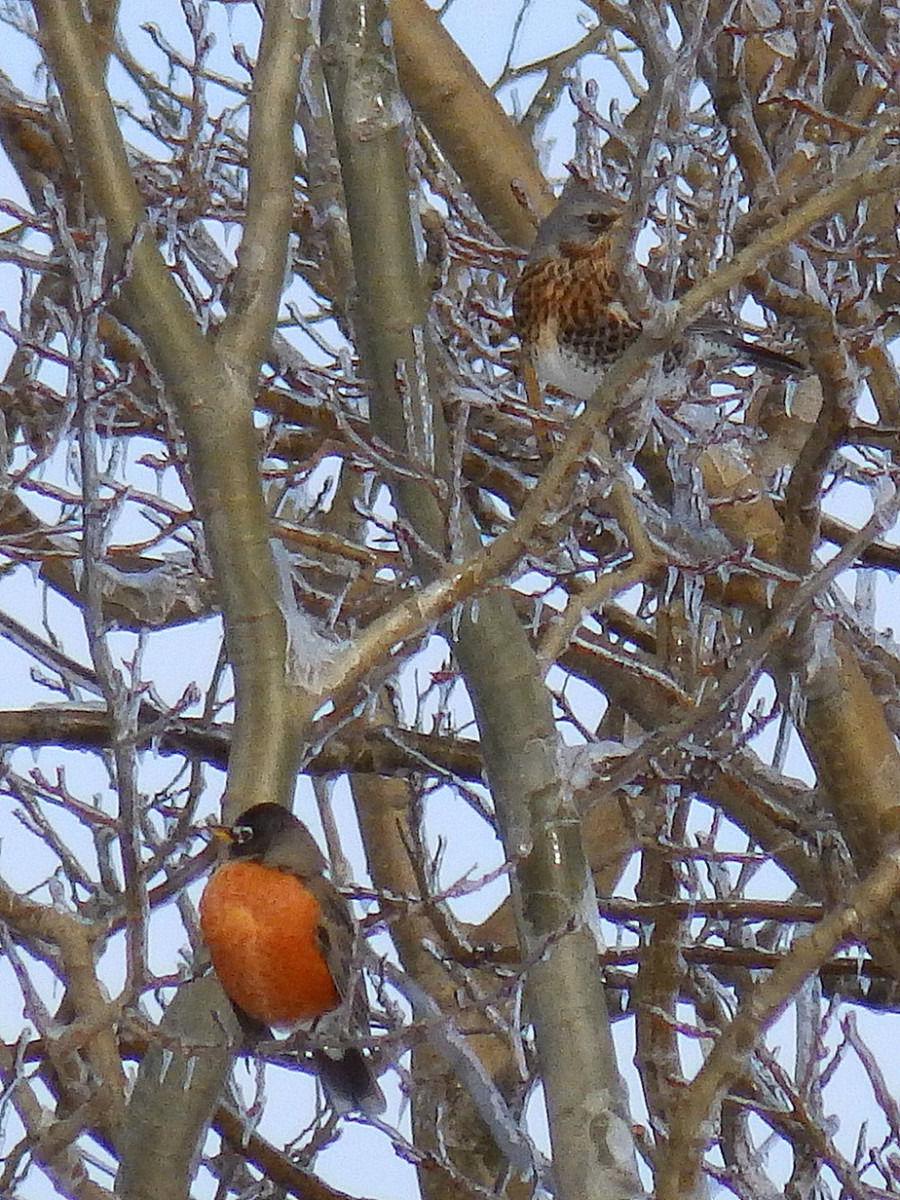 With all uncertainties this year, there is one thing we are fairly certain about that no one is doing a feasible ABA big year, even though it looks promising, birdwise. Newfoundland already got Eurasian Oystercatcher, Yellow-legged Gull and Garganey, and the second over winter Pink-footed Goose in the past 7 years is still with us. Greylag Goose and Common Shelduck have visited Labrador, the under birded continental part of this province. In history, Labrador has been hosting three ABA code 5 species, including Eurasian Siskin, Eurasian Coot and Greylag Goose, among which Eurasian Siskin (https://ebird.org/checklist/S32812280) is the only province record. With the increasing number of avid birders and the great birding potential, Labrador is becoming more productive in recent years. It might be worth mentioning that ABA rarity level only reflects the occurrence but not the conservation status of a species. Greylag Goose, for instance, is common in Europe and a least-concern species by the International Union for Conservation of Nature (IUCN). The bird with the highest conservation status in the province was found in Labrador, a Yellow-breasted Bunting. It is ABA code 4, 1st province and Canadian record and, most importantly, a critically endangered species. In competitive birding, Newfoundland is referred as "Attu East" for its significance in seeing rarities. IOHO, this title should be shared with Labrador, or, the "West by Attu East" may become a new hot spot.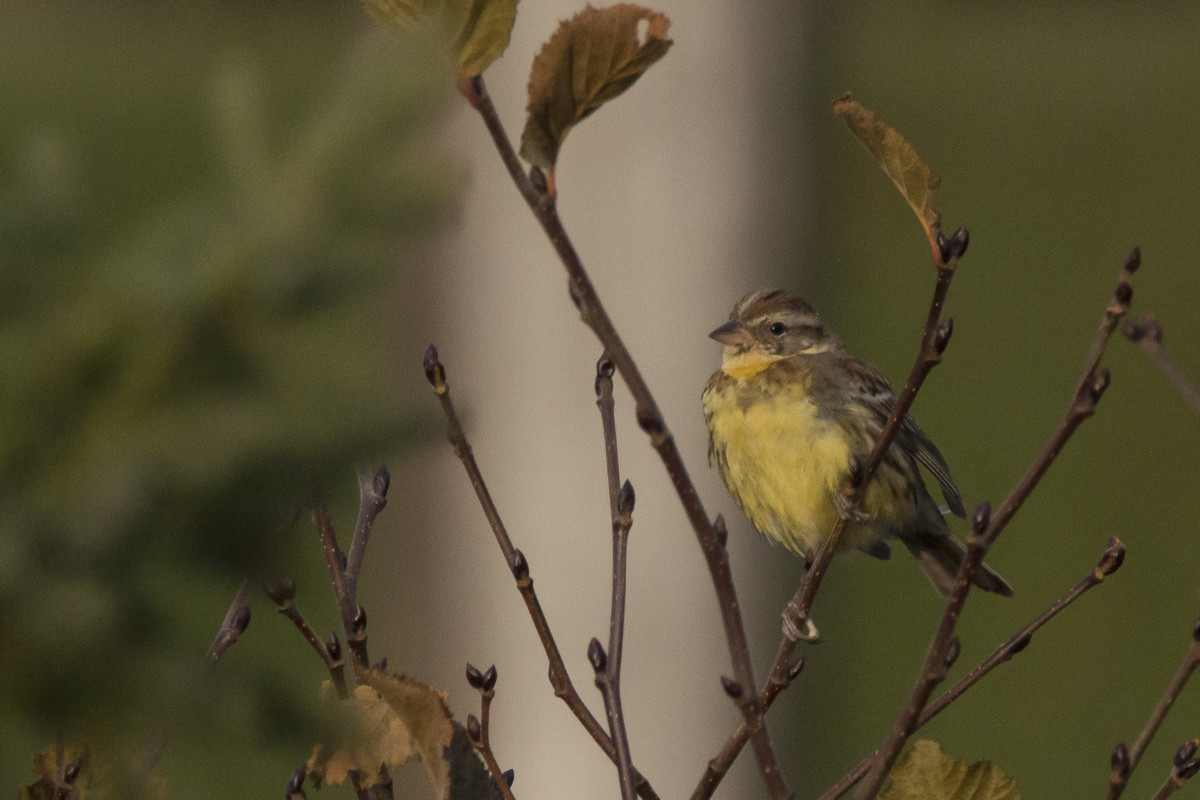 Last but not least, please accept our sincere apology, again. If you have memorized all the numbers mentioned above, please get them out of your head, for now. Please ignore ABA codes 1, 2, 3, 4, 5 and 6. There is one ABA code to remember at this moment, the ABA Code of Birding Ethics: "Keep your eyes on the sky and your butt close to home!". We will bird again! (Yes, it is a near future tense).