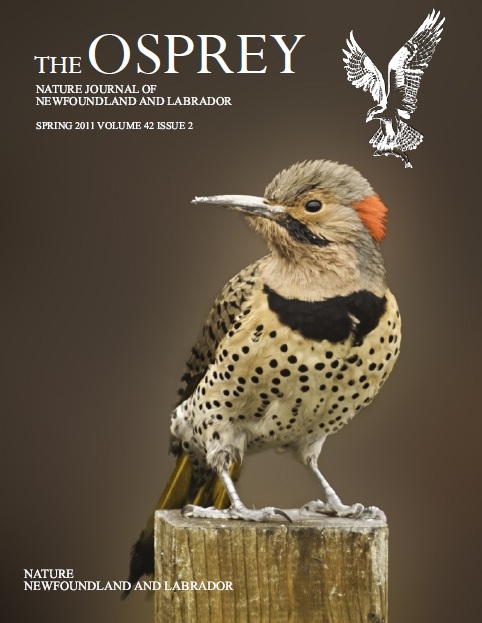 The Osprey and Nature NL would like to extend an invitation to authors for submissions for the Spring 2012 issue.
Articles, stories, research, information or opinions regarding nature and the environment in Newfoundland and Labrador are all welcome! Topics may include native or invasive species, citizen science, environment and industry, youth nature activities and more.
Submissions can be sent to [email protected]. Deadline for submissions for the Spring 2012 issue is March 31, 2012.
For more information, or to see previous issues, visit our Osprey page. (Current issues are available to members under our issues page and archived issues can be found here through the MUN Library).