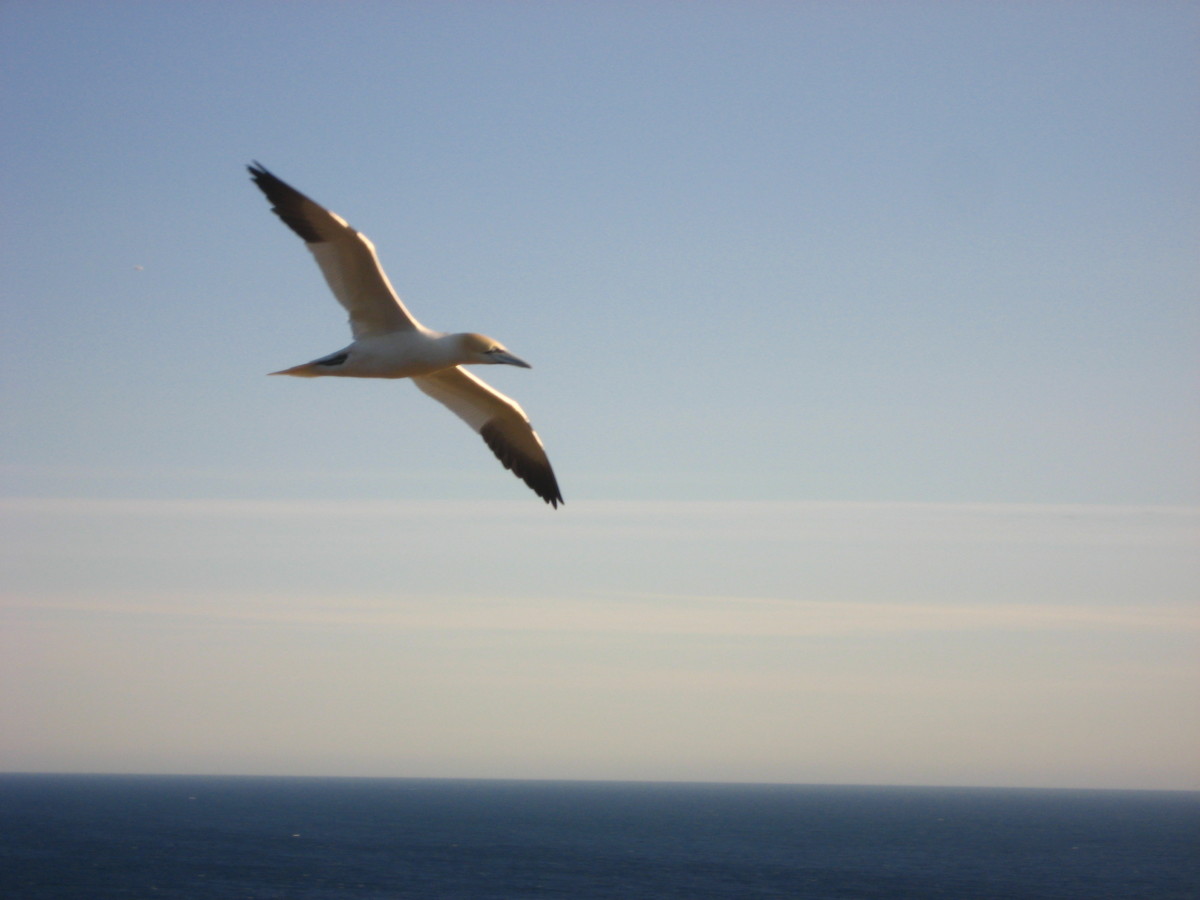 This weekend Nature NL celebrated World Migratory Bird Day with an online event of photo sharing, recommendations for birdwatching from home and an educational quiz about local migratory birds. Thank you to everyone who joined us! In case you missed it, you can find a summary of our birding from home tips below and a link to a petition through our affiliate Nature Canada to protect Canada's migratory birds. Also, if you want to hear more about Newfoundland and Labrador's migratory birds and World Migratory Bird Day, you can listen to an interview with Nature NL board member, Beverly McClenaghan, on VOCM's The Outdoor Hour.
Backyard Birding
Looking for birds in your yard and out your windows is an easy way to do some birdwatching from home. It's always surprising how much you can see so close to home when you spend the time looking. As we are all spending a little more time at home these days, let's see how many species we can spot in our yards! Bird feeders can be a good way to attract bird to your yards, but sure to use your feeder safely. Bird feeders need to be cleaned regularly to prevent disease transmission and should be set up at an appropriate distance from your window to avoid bird window strikes.
Bird Learning Nights with Nature NL
Nature NL is hosting weekly bird identification learning nights on Wednesdays at 7:30 pm. Experts guide the quiz and share their knowledge while participants work through the identification of unknown bird photos. All levels of experience are welcome, and participants work together to identify birds. Link to online meeting: https://meet.jit.si/WingedWildlifeWednesdayNatureNL
Live Feeder Cams
The Cornell Lab of Ornithology hosts several YouTube videos that are live streamed from bird feeders. If things are slow in your own backyard or if you want to check out some birds from other parts of the world you can tune in to a bird feeder next to a wetland in the northeastern United States or even check out a feeder in tropical forests of Panama! How many species can you spot at the feeder at one time?
Podcasts
Podcasts are a fun way to learn more about bird and ornithology but can also be a great way to experience birdwatching without leaving your house. The Songbirding podcast features recordings of bird song from the trails leaving the listener feeling like they are on the trails as well. The host identifies the bird songs as he hears them and it makes for a great opportunity to learn and practice your ear birding! The American Birding Association American Birding Podcast features interviews with birders and ornithology researchers and covers a range of topics. It's a great way to learn more about all aspects of North American birds. Two recommended episodes to start with include an interview with a researcher studying how veery behaviour can be linked to the severity of the hurricane season and an episode about birding in Newfoundland and what makes birding here so unique.
Google Street View Birding
This is the type of birding that requires some patience but has a strong community of participants working together! Google Street View birding involves spotting birds in the street view photography found on Google Maps. You can learn more about how to participate and how it works. There is an active Facebook group with 2000+ members and a tally of over 1000 species identified from Street View already! Join in the fun!
Nature Canada's Defend Migratory Birds Petition
If you would like to help protect Canada's migratory birds, learn more and sign a petition run by Nature Canada.