Looking to brush up on your naturalist skills, learn more about the wildlife around us, or just identify that weird looking bug you found in your backyard? Apps can be great too of course, but sometimes flipping through a book that you know is specific to your location is the best. Here's a handy list of some field guides that are great for the Island of Newfoundland (and some cover Labrador or all of Atlantic Canada also). These field guides aren't endorsed by Nature NL and we don't receive any compensation; we just have been asked what we recommend and wanted to share. We know that as a beginning naturalist it can be hard to figure out what to buy and where sometimes. Enjoy!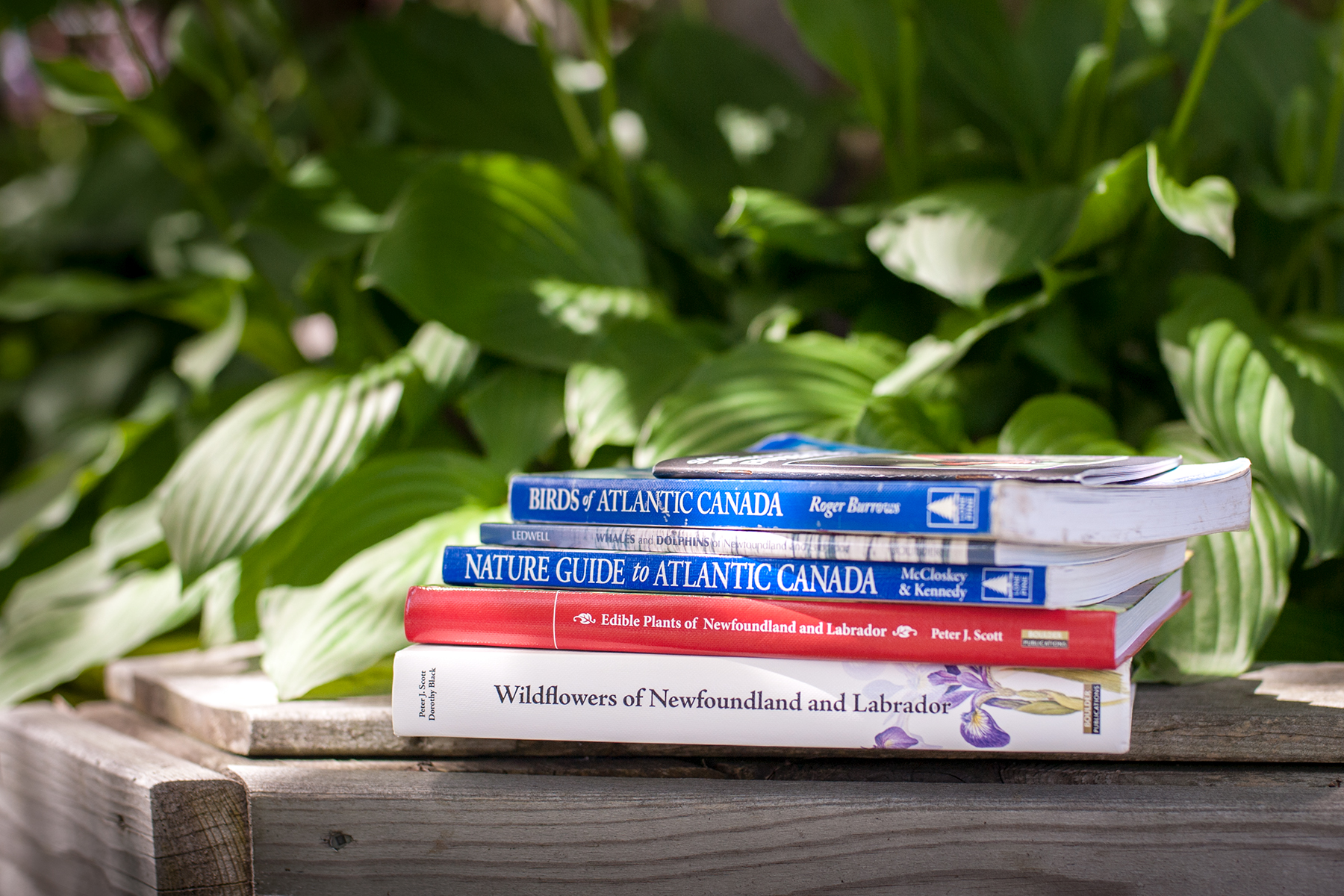 General nature guide

McCloskey & Kennedy – Nature Guide to Atlantic Canada
A great guide for beginners (and even better, they can be found at many major grocery stores)
General – Tracks
Sheldon & Elder – Animal Tracks of Atlantic Canada
Fantastic for muddy puddles, hunters, trappers, and excellent for winter trips where tracks might be one of the most obvious signs of animals.
General marine guide

A Field Guide to North Atlantic Wildlife: Marine Mammals, Seabirds, Fish, and Other Sea Life
Covers the whole North Atlantic – anything marine! Great for marine enthusiasts and anyone who spends time on or near the water.
Marine Mammals
Wayne Ledwell – Whales and Dolphins of Newfoundland and Labrador
Wayne Ledwell won one of our Nature NL awards, so we know he's the real deal! Along with Julie Huntingdon, he runs Tangly Whales (Whale Release and Strandings Group), so if anyone knows NL whales, it's Wayne. Their group also produces an excellent free Whale Identification Booklet for NL

Tamara Eder and Ian Sheldon – Whales and Other Marine Mammals of Atlantic Canada
Covers other marine mammals as well, such as seals, walrus, etc
Fish
Wade Kearley – Here's the Catch: The Fish We Harvest from the Northwest Atlantic
Not a traditional field guide, but full of beautiful art and very good information, and quite specific to Newfoundland. Learn more about all your favourites like capelin and cod, plus discover amazing species you might never have heard about like grenadiers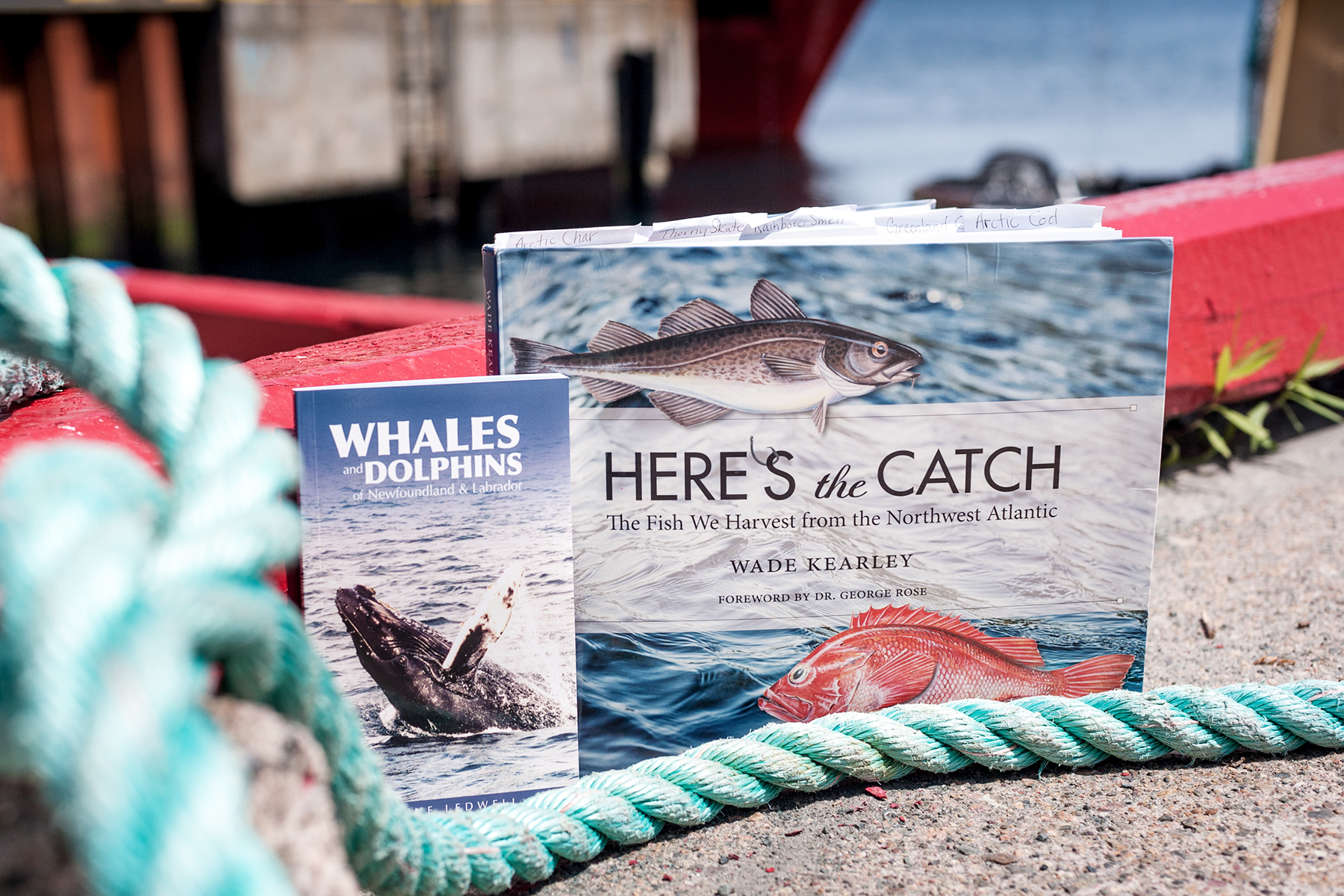 Plants
Todd Boland – Wildflowers and Ferns of Newfoundland: Field Guide
Todd Boland – Trees and Shrubs of Newfoundland and Labrador
Specific to the island, and covers almost all the species you're likely to see here.
Peter J. Scott – Wildflowers of Newfoundland and Labrador
Beautiful and artistic descriptions of many of the common wildflowers of NL.
Peter J. Scott – Edible plants of Newfoundland and Labrador
Looking to go beyond blueberries? This is a colourful introduction and includes recipes as well. Remember, always double check your identifications before eating anything wild – be absolutely sure of what it is first.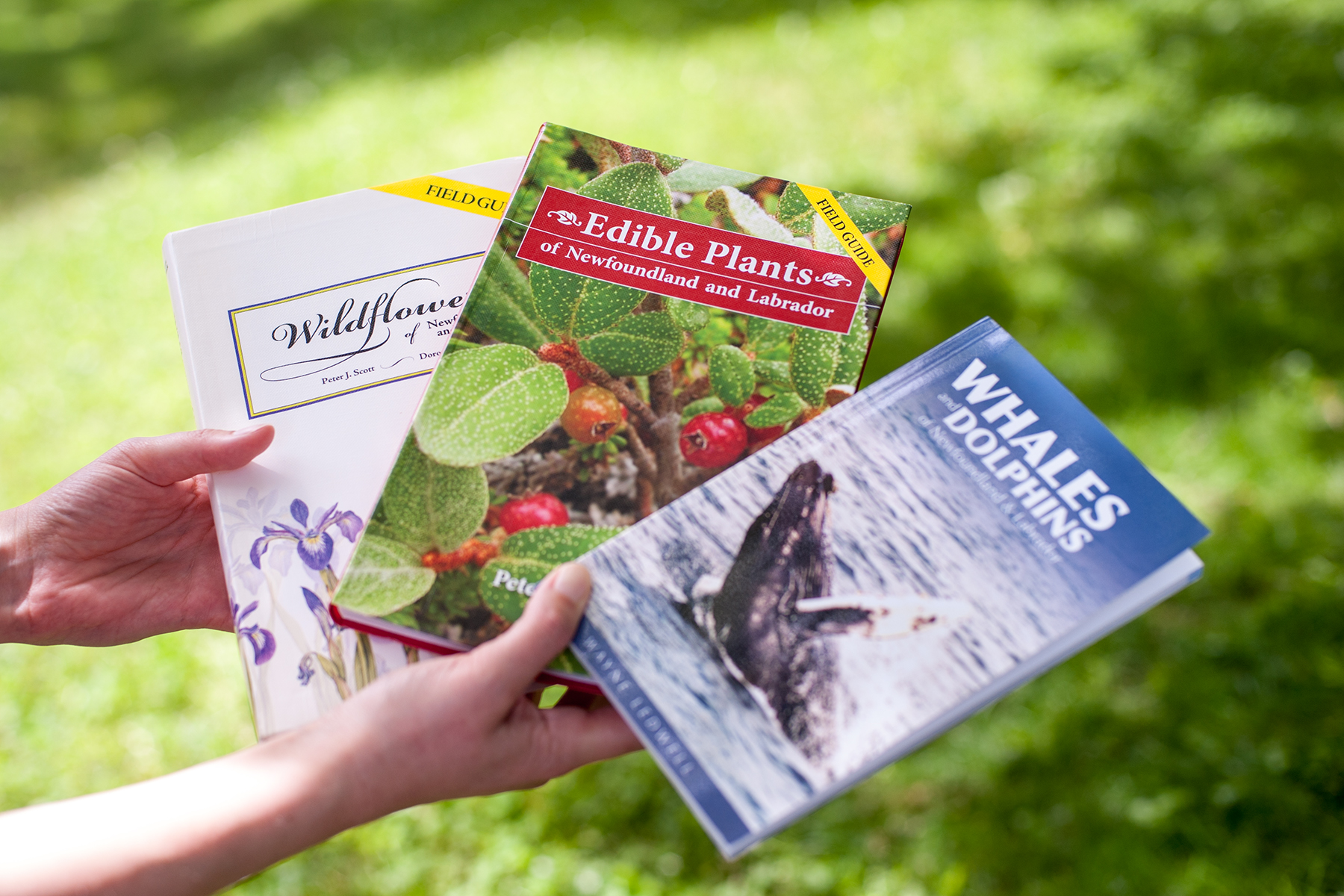 Insects
Tom Chapman, Peggy Dixon, Carolyn Parsons, and Hugh Whitney – Stouts, Millers, and Forky-Tails: Insects of Newfoundland and Labrador
This guide covers both mainland and island portions of the Province, and is aimed at being your "go-to" for all things buggy.
Mardon Erblan – Island Insects: A Photographic Potpourri of Newfoundland 'Bugs'
A pretty amazing free resource (formerly a book; now in pdf). Not a formal field guide, but an excellent introduction to some common insects (including ants, wasps, butterflies, bees, flies, grasshoppers, etc) and arachnids (spiders) of Newfoundland (well – and one crustacean, if we're going to get technical…).
Barry Hicks – Bees of insular NL
Another useful free pdf, for bees on the island of Newfoundland
Glen Ryan – Government of Newfoundland – Some Butterflies of Newfoundland
A bit tough to find, but a nice small guide. Available at some provincial parks for a small fee.
Fungi
Andrus Voitk – A Little Illustrated Book of Common Mushrooms of Newfoundland and Labrador
A small, well done guide to the mushrooms of the province.
Birds
Ian Warkentin & Sandy Newton – Birds of Newfoundland – Field Guide
Great for beginner birders. Includes the local names of birds as well.
Common shorebirds of NL and Seabirds of Newfoundland
Not field guides, but honourable mentions go out to these two great free resources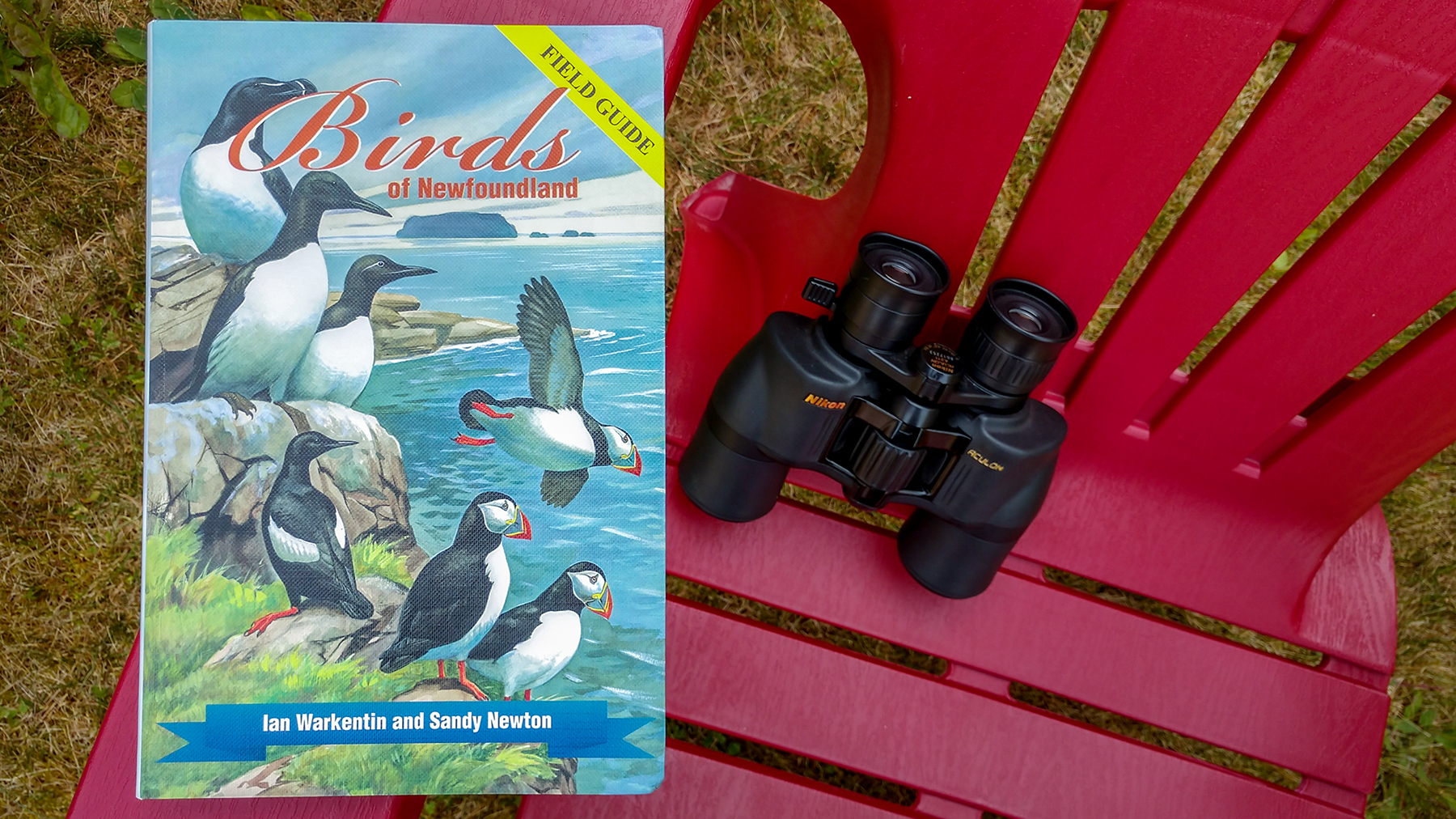 Field guides that aren't specific to NL or Atlantic Canada
Looking to go beyond the field guides above? Generally as field guides cover more territory, they become more complicated (and slightly more confusing for beginners). But if you're an avid birder, a Peterson, Sibley, or similar guide to eastern North America is a must. There aren't any NL specific field guides we know of for terrestrial mammals, so we've left it out of the list above (but something broader like Mammals of Canada is an option). Same for reptiles and amphibians – because there are none native to the Island (and few species here), a general guide like this one or Reptiles and Amphibians of Canada is the way to go for now. And for the mosses and friends, Ralph Pope's bryophyte guide is an option that covers much of what you would find in NL. There's a whole world of field guides out there – keep exploring!
What do you think? Are there any good ones we've missed? Let us know! naturenl [at] naturenl.ca or you can reach us on Facebook

Text by Laura King, Nature NL VP
Photos by Sara Jenkins, Nature NL board member and photographer