By John Jacobs, CPAWS-NL
Posted March 10, 2018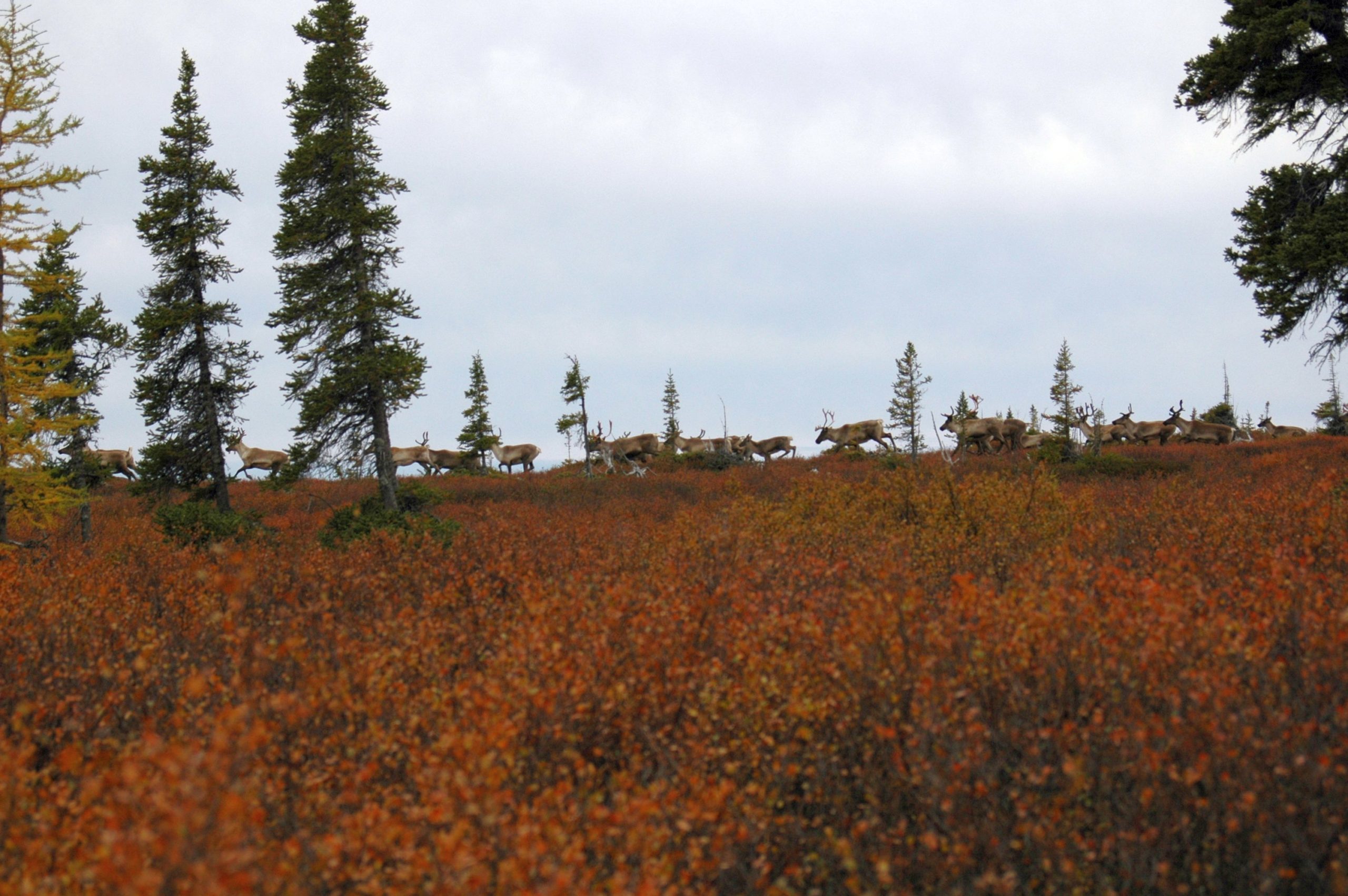 Labrador is noted for its diverse populations of caribou (Rangifer tarandus) and for the indigenous peoples who have coexisted with the caribou for millennia. Most, if not all, Labrador caribou herds are in decline. While in the past caribou numbers have declined then recovered, the present situation may be different. There are a number of new threats, and although a regime of scientific monitoring and management is in place, it may not be working. Indigenous groups have the greatest stake in the conservation of the herds, but there is disagreement among them about their role. From a conservationist perspective, what does the future hold for these iconic animals?
Current wildlife science distinguishes between migratory and sedentary caribou populations (Wildlife Division, 2010). Labrador's three sedentary herds, Lac Joseph, Red Wine Mountains, and Mealy Mountain, are small, mostly declining, and under a hunting ban. The migratory herds are historically large (100s of thousands) and wide-ranging. The Eastern Migratory caribou population includes four subpopulations, with ranges located from the west coast of Hudson to Labrador (COSEWIC, 2017). The George River herd is one of two large migratory subpopulations that occupy the Ungava Peninsula. Its range overlaps with that of the Leaf River herd of northern Quebec. A separate migratory caribou population, the Torngat Mountains population, is recognized as being distinct from the Eastern Migratory population. (For locations, refer to maps in the COSEWIC (2017) report).
[pullquote]George River caribou are currently at their lowest numbers in modern history, an estimated 9,000, compared with peak numbers over 800,000 in the mid-1990s. [/pullquote]
As with caribou populations elsewhere in the circumpolar north, the Eastern Migratory subpopulations experience large fluctuations in their numbers over periods of decades (Bergerud et al., 2008). All are currently in decline and their areas of occupation are shrinking (COSEWIC, 2017). George River caribou are currently at their lowest numbers in modern history, an estimated 9,000, compared with peak numbers over 800,000 in the mid-1990s. The current assessment is bleak: "George River subpopulation has declined 99% over the last 3 generations, and Leaf River by 68% over two generations. Novel threats suggest recent declines may not recover" (COSEWIC, 2017). Those threats include: disturbance associated with industrial development, particularly mining and associated road networks, human overharvest, limited food availability, reduced caribou productivity due to parasites, and climate change impacts on habitat quality and resource availability as the amount of shrubs increase on tundra landscapes (SARA, 2018).
Management of these animals is the responsibility of the governments of Quebec and of Newfoundland and Labrador, in consultation with the predominantly Indigenous communities of the region. Provincial governments have increasingly involved those communities in decision-making about caribou management strategies. In October 2017, a major advance occurred when representatives from seven Aboriginal groups formally agreed on "an Indigenous-led strategic stewardship plan for caribou management" for the Ungava Peninsula (UPCART, 2017). This agreement includes a detailed management strategy for the George River and Leaf River herds, based on Indigenous knowledge and Western science.
The Committee on the Status of Endangered Wildlife in Canada, a scientific advisory body of the Canadian Wildlife Service, has declared the Eastern Migratory and Torngat Mountain caribou populations to be "endangered" (COSEWIC, 2017). This in turn has triggered a federal government consultative process that could lead to those populations being listed as Extirpated, Endangered or Threatened on Schedule 1 of the Species at Risk Act (SARA, 2018). Species so listed "benefit from the protection afforded by the prohibitions and from recovery planning requirements under SARA". UPCART is on record as opposing the listing of these caribou, and the Government of Newfoundland and Labrador has stated:
"Based on the recommendation of Labrador Indigenous governments and organizations, the Provincial Government will not be listing the George River and Torngat Mountains caribou herds as endangered at this time. Recognizing the urgent need to secure a long-term plan for the recovery of the herds, government is working closely with Indigenous governments and organizations to determine the best path forward (Government of NL, 2018)."
The Government of Newfoundland and Labrador placed a ban on hunting George River caribou in 2013 and, effective February 2018, the Government of Quebec placed a ban on hunting both the George River and Leaf River herds. The Nunatsiavut government in Labrador has asked the provincial government not to designate the George River caribou as endangered. Instead, Labrador Inuit have argued for a very limited annual hunt of 90 animals, or about one percent of the estimated remaining population, to be shared among Indigenous groups. The Labrador Innu Nation has had its own caribou management plan since 2013, and Grand Chief Gregory Rich says that 100 caribou are needed to supply their needs: "There have been ceremonies that Innu have been practicing for thousands and thousands of years and that one percent didn't cover the ceremonies that the Innu people practice" (Barker 2018).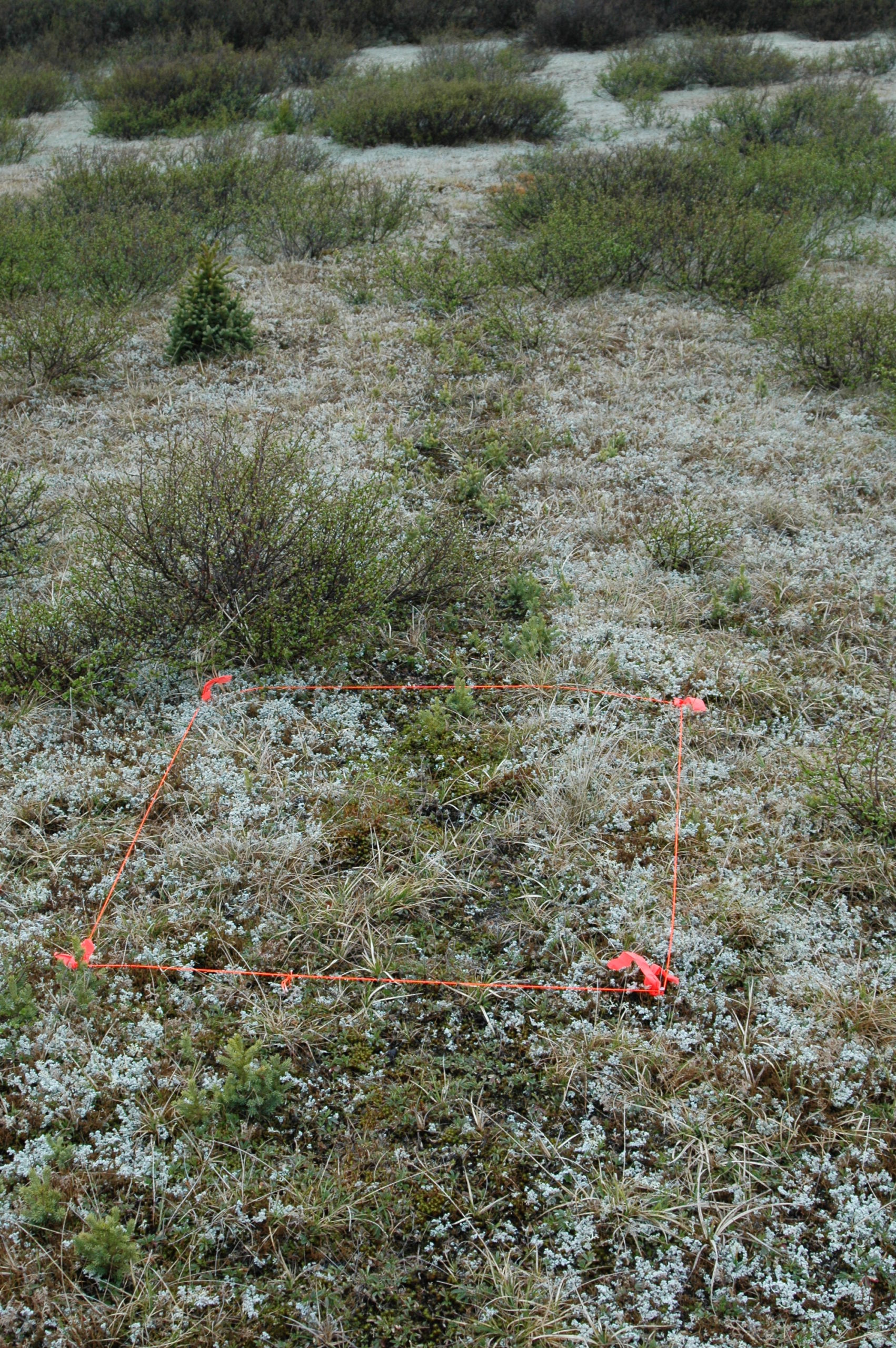 Grand Chief Rich is referring to the ritual meal, makushan, where the marrow fat from caribou long bones is eaten. "The essence of makushan is to show the animals and the animal spirits the respect they demand if the hunters are to be given animals in the future. In effect, the Innu are accountable to the animal spirits whenever their decisions have consequences for the animals" (Henriksen 2009). That this tradition is cited by contemporary Innu leaders as reason for maintaining a small-scale hunt, even in the current period of dramatic decline, should not be discounted.
For the time being, the Government of Newfoundland and Labrador has decided not to support adding these migratory herds to the endangered species list (Government of NL, 2018). At the same time, they are asking the federal government for resources, including money and capacity for increased engagement and consultations regarding their management (White, 2018).
All Indigenous people in Labrador have a hereditary interest in health of the Labrador caribou herds. However, they differ on what should be done about the current decline and on perceptions of its seriousness. It seems certain that some level of "illegal" hunting will continue, while the herds continue to be subject to other stressors. Environment and Climate Change Canada is calling for comments regarding the proposed federal listing by October 22, 2018 (SARA, 2018).
[Environment and Climate Change Canada is calling for public comments regarding the proposed Species at Risk listing by October 22, 2018 (SARA, 2018)]
References
Bergerud, A.T., S. N. Luttich, and L.Camps, 2008. Return of Caribou to Ungava, McGill-Queens University Press, 656 pp.
Government of NL, 2018. Provincial Government Plans Co-Management Approach to Conserve Labrador Caribou. http://www.releases.gov.nl.ca/releases/2018/ffa/0130n03.aspx]
Henriksen, George (editor) 2009. I Dreamed the Animals: Kaniuekutat: The Life of an Innu Hunter. Berghan Books: New York and Oxford, 336 pp.
Barker, J. Jan 23, 2018. Harsh words — and different strategies — divide Innu Nation, Nunatsiavut government on caribou plan. CBC http://www.cbc.ca/news/canada/newfoundland-labrador/innu-nation-george-river-hunt-continues-1.4499686
SARA, 2018. Consultation on Amending the List of Species under the Species at Risk Act – Terrestrial Species: January 2018. Posted on the SARA Public Registry at: http://www.sararegistry.gc.ca/document/default_e.cfm?documentID=3200.
UPCART, 2017. A Long Time Ago in the Future: Caribou and the People of Ungava. The Ungava Peninsula Caribou Aboriginal Round Table Strategy, 45 pp. http://www.gcc.ca/pdf/UPCART-STRATEGY-October-17-2017.pdf
White, B. Feb 12, 2018. What the swift collapse of some Labrador caribou can tell us about endangered species. CBC http://www.cbc.ca/news/canada/newfoundland-labrador/labrador-caribou-collapse-1.4528328
Wildlife Division, 2010. Two distinctive caribou types share Labrador's landscape. http://www.flr.gov.nl.ca/publications/wildlife/our_wildlife_spring2010.pdf