Rita E. Anderson, Wild Things Scholarship Coordinator
The Wild Things Scholarship annually recognizes the enthusiasm and efforts of a resident whose volunteer activities have helped to enhance or conserve nature in Newfoundland and Labrador and who is or will be a student in a post-secondary program.  NatureNL conducts the competition for the scholarship, which is supported by Wildland Tours (wildlands.com) and an anonymous donor.
Annually, we continue to be thrilled by learning about the passion for and energy to conserve our natural heritage shown by our applicants.  Thank you to all applicants.  Keep it up!  Members of our scholarship committee (Doug Ballam, Emma Bocking and Laura King) independently evaluated the applications and identified three outstanding applicants.
Brendan Kelly, from Paradise, NL, is the 2017 scholarship winner. Brendan completed his Fish and Wildlife Technician program at the College of the North Atlantic in Corner Brook this spring. He intends to pursue a Bachelor's degree in wildlife conservation at the University of Prince Edward Island starting this September, with future plans for graduate work in ornithology.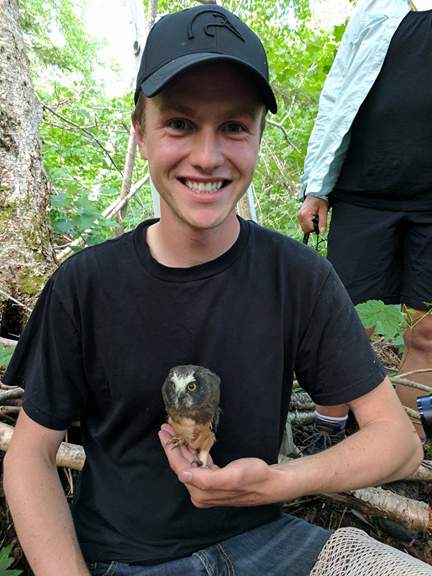 Since 2005, Brendan has been building and placing nest boxes for birds across Newfoundland and Labrador through partnerships with wildlife officers and parks staff. To date, Brendan checks and repairs over 200 nest boxes annually. These nest boxes provide a safe nesting location for several species of birds including: Boreal Owl, Saw-whet Owl, Common Goldeneye, Northern Flicker, Tree Swallow, Chickadees, as well as the Newfoundland Martin and Red Squirrel.  Most recently, he has been volunteering for Intervale on the west coast, helping them collect Newfoundland Marten hair samples.
To promote his conservation work and ideas, Brendan has met with various municipal and provincial government officials, and organizations such as the Eastern Habitat Joint Venture, Delta Waterfowl, Humber Natural History Society, Memorial University, and various media, such as the CBC and The Telegram.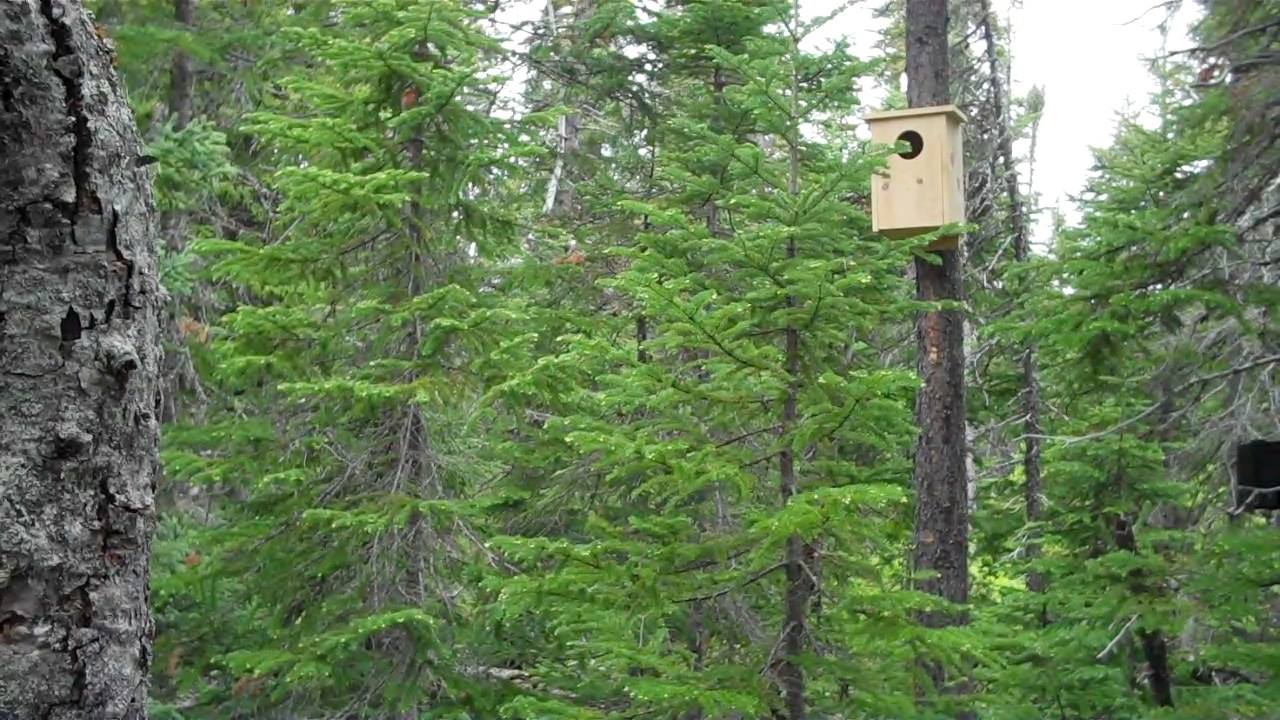 Brendan's commitment to conservation has been recognized through several awards. His volunteer activities with Ducks Unlimited Canada (local events, wetland clean-ups, fundraising) were recognized nationally when he was awarded the Newalta Wetland Hero Award in 2013 and locally as "Regional Rookie Volunteer of the Year" in 2014. He was also the recipient of the 2015 Newfoundland and Labrador Environment Award in the Youth category.
The efforts of two other outstanding applicants must also be highlighted.   A third-year biology student at Memorial University volunteered extensively and widely with Parks Canada, doing ptarmigan surveys on Gros Morne Mountain, fish fence (salmon) monitoring in Western Brook, and Christmas bird courts, among other activities. A second-year student in Marine Environmental Technology program at the Marine Institutvolunteered for: the Puffin Patrol (CPAWS-NL), salmon restoration in Rennies River (SAEN), World Oceans Day, Suzuki's "Blue Dot Tour", various park and trail clean-ups, and was a Katimavik volunteer.