Questions For All Parties
Nature NL sent the following questions to each of the provincial parties for the upcoming 2019 Newfoundland and Labrador election. Below are the responses we've received so far. We do not make recommendations or endorsements of any party for political office. These questions are meant for clarification of position on a variety of environmental issues. We ask that you consider their responses when you vote on May 16th.
For information about the election, visit elections.gov.nl.ca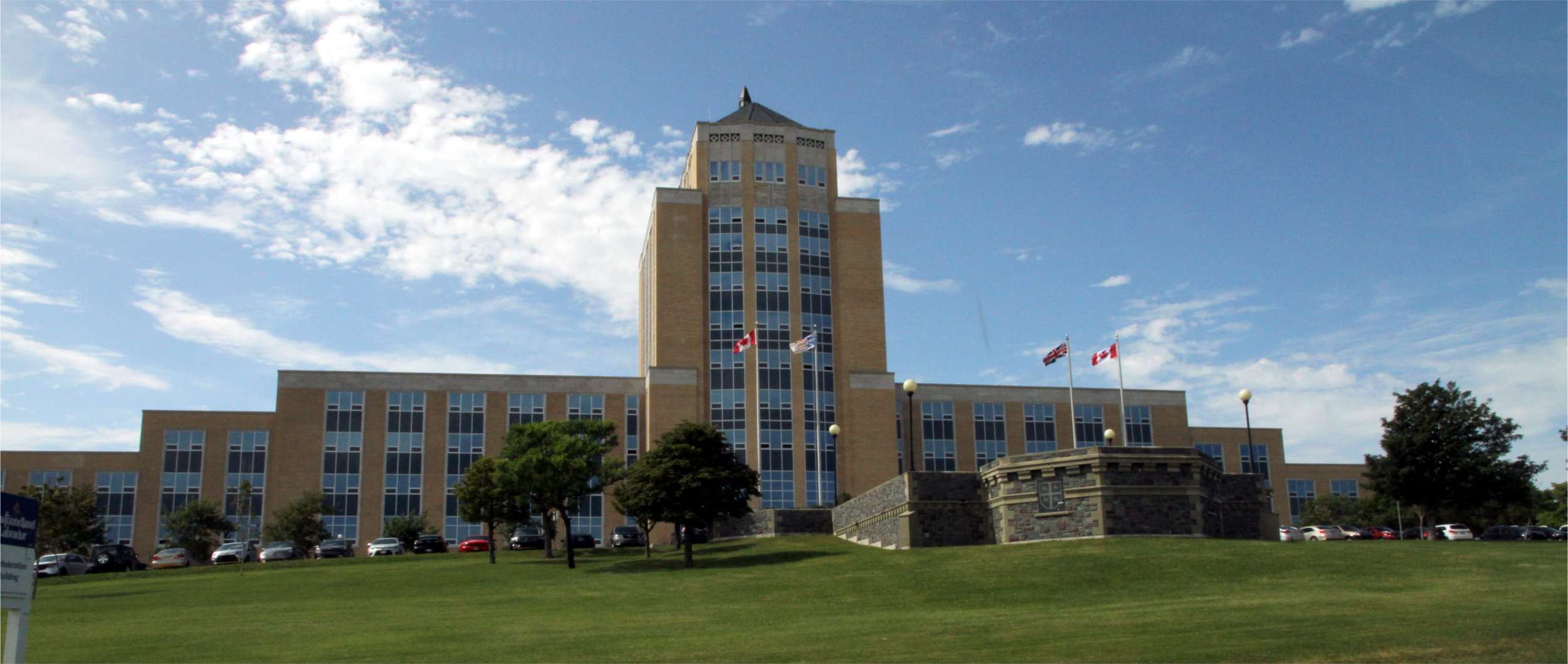 1. Climate change projections suggest the province can expect an increase in sea levels, sea and air temperatures, severe storms, and extreme weather events. These changes will impact the species, ecosystems, and landscapes that support our industries and define our province's identity. What climate change adaptation and mitigation measures will your government implement to ensure our communities are safe and build the economy of the future?
(Click below to expand and see official party responses)
Liberal Party of Newfoundland and Labrador

The following comments are taken directly from the newly adopted Climate Change Action Plan.
"Long-term sustainability is heavily influenced by the way infrastructure is constructed and managed, and communities are developed. Planning infrastructure investments, implementing municipal zoning regulations, and determining site location for buildings to withstand changing climatic conditions is key to improving resilience to climate impacts. The Provincial Government provides a suite of climate change information, tools, and resources that are necessary for public and private decision makers to complete better planning exercises, make informed decisions, and reduce risks associated with climate change. This focus area outlines government's commitment to enhance the integration of climate considerations into infrastructure decisions and community planning, and to build capacity amongst stakeholders to use climate adaptation tools and resources."
We should also note that a lot of work has been done in the past, even before the plan was being developed, to address the deepening challenge climate change is placing on our province.

Actions to Date

A Climate Data portal was created to provide a single point of entry for provincial climate change data, tools and resources.
Flood risk maps that incorporate climate change projections have been developed for eight locations.
A hurricane season flood alert system has been implemented for45 locations.
Intensity-duration-frequency (IDF) curves have been updated for13 locations not currently maintained by the Federal Government, and climate change projections have been developed for all 19 IDF curve locations.
A coastal erosion monitoring and mapping program has been established, and monitors and tracks coastal erosion rates at over 120 locations.
The 7 Step Tool to Assess Community Climate Vulnerability was developed and shared with municipalities and relevant stakeholders.
Customized training was developed on how to use Engineers Canada's Public Infrastructure Engineering Vulnerability Committee (PIEVC) assessment tool with integrated climate data for the province.
Two studies in support of the Sustainable Communities Initiative led by the Nunatsiavut Government were supported to provide Inuit communities with tools and resources on climate change adaptation.


Actions going forward

Widely disseminate climate projections for Newfoundland and Labrador, which take into account most recent global and regional climate trends.
Implement and enhance the coastal erosion and monitoring program.
Support the development and dissemination of climate research, analysis and information to improve understanding of climate impacts.
Continue to integrate climate change into flood risk maps, implement the hurricane season flood alert system and strengthen climate monitoring.
Raise awareness, increase understanding and build capacity of external stakeholders and governments to integrate climate change into decision-making on infrastructure and planning.
Support disaster mitigation through updates to municipal emergency management plans, and identifying and implementing prevention and mitigation opportunities in partnership with communities.
Ensure climate change is a core consideration in the development and implementation of asset management.
Apply a climate lens to the Environmental Assessment review process, to ensure that climate change considerations are appropriately taken into account.
Integrate climate change considerations and factor climate change projections into government infrastructure development decisions.
Work with the Federal Government and Indigenous governments and organizations to support the development and implementation of a Northern Adaptation Strategy that includes Labrador.
PC Party of Newfoundland and Labrador

Our Blue Book states: "We will consult with municipalities throughout the province about the potential impacts of climate change on our towns and cities. We will support infrastructure improvements to buildings and roads that are most susceptible to the effects of climate change. We will work with stakeholders and industry to make sectors such as agriculture, the fishery and aquaculture aware of the effects of climate change and make their industries more resilient and resistant to current and future impacts. We will educate homeowners in how to adopt measures to protect their homes against the effects of climate change. We will work with governments in Atlantic Canada and the federal government in adopting regional strategies and supports to combat the effects of climate change. We will consider commissioning a Newfoundland and Labrador Climate Change Impact Assessment on a specific term basis (every 5 or 10 years, for example). This Assessment would help to identify the potential impacts of climate change on our province in a changing world environment and help us prepare an effective plan to mitigate against those impacts. We will collaborate with communities, researchers and the federal government to monitor and address coastal erosion."

We also state the following:

A Sustainable and Green Economy

The United Nations labour agency says jobs in the green economy will 'more than offset' losses in traditional industry by 2030. A Crosbie government will take a sustainable development approach, and promote the development of enterprises throughout Newfoundland and Labrador that capitalize on green employment, and business start-up opportunities.

Building a sustainable economy includes looking at the traditional economic sectors in a different way. Ensuring sustainability means using our resources to create jobs and revenue resources that will endure into the future. The green economy will ensure our renewable resources are truly renewable. A Crosbie government will manage our renewable resources with the long-term future in mind. As a province, we must ensure the renewable industries we inherit are passed to future generations in a better, stronger and more resilient condition.Climate change is one of our world's most pressing public policy issues. It presents us with a truly global challenge: reduce greenhouse gas emissions or be prepared to live in a world very different from our own. The effects of climate change present Newfoundland and Labrador with challenges. Over the next several decades our province's average temperature is expected to increase dramatically, especially in northern Labrador. This increase could have severe impacts on our province. Some examples include: melting of permafrost in the North impacting the structural integrity of buildings and infrastructure, an increase in sea ice making marine transportation of people and goods more difficult, and an increase in unpredictable weather events such as Hurricane Igor in 2010 which cost the province many millions of dollars in damages. Other effects of climate change can impact upon our fishing, aquaculture and agriculture industries that we rely upon greatly in this province. Our province needs a two-pronged approach to climate change: to reduce greenhouse gas emissions, and to mitigate the impacts of climate change.

The Trudeau-mandated carbon tax, eagerly embraced by the Ball Liberals, is the wrong approach. It turns the 'temporary' gas tax into a permanent drain on our economy without reducing carbon emissions, because it punishes people for not switching to low-carbon alternatives that are unavailable to them. The Liberal approach undermines our economic competitiveness without making a dent in global emissions. Canada contributes about 2% of the world's greenhouse gases per year, and Newfoundland and Labrador accounted for 1.53% or approximately 1/65th of Canada's total greenhouse gas emissions in 2016. We have already made an enormous contribution as a province. Investing to switch from carbon-fueled electricity to hydroelectricity is our primary contribution to the reduction of harmful emissions. Hydro projects on the Churchill River must be fully and fairly credited to Newfoundland and Labrador. Those who reduce emissions should be rewarded. We will do more.

Plastic Reduction

As announced in June 2018, a Crosbie government will follow through on the recommendation of Municipalities NL and others to ban single-use plastic bags. This will not be a stand-alone policy but a sign of a new way of thinking about plastic use and pollution. We will explore other ways to reduce plastic pollution in our environment, on land and in our ocean. We will commission the Multi-Materials Stewardship Board to work with Municipalities NL and other stakeholders to explore opportunities to expand recycling in our province, which is lagging behind other jurisdictions. We will also promote an attitude of collective stewardship of our environment to nurture a culture of waste prevention.

Transportation

We will encourage and promote the use of electric vehicles (EVs). We will explore opportunities to increase access to charging stations for electric vehicles, so people have a choice. We will make these options more feasible as we promote the use of electric vehicles for public transport and expand the proportion of vehicles in the government fleet that are electric vehicles.

Infrastructure (Homes and Buildings)

We will work with Newfoundland and Labrador Housing Corporation to make low-income housing across the province more energy-efficient. We will apply higher standards for energy efficiency in new public infrastructure projects.

Renewable Energy

We will work to advance renewable energy projects using our province's green energy resources. We will seek alternate green sources of energy for isolated northern communities reliant on diesel fuel.

Change of Culture

We will make addressing climate change a government and public policy priority. We will raise public awareness about climate change. We will ensure students are educated about climate change and its effects. We will promote awareness of the fact that many choices that are good for the environment – such as walking and biking – can also have positive health benefits for people.

NL Green Fund

We will make use of the NL Green Fund to reduce emissions. We will enable the Fund to invest in research and development of green technologies, initiatives and private sector projects that would help reduce emissions. We will enable the Fund to provide grants and other incentives for low-emitting projects from a variety of industries and sectors. We will use the Fund as a lever to help us build a stronger and greener economy for the future.
New Democratic Party of Newfoundland and Labrador

The biggest barrier to climate change adaptation and mitigation to combat climate change is a lack of money. Municipalities are notoriously underfunded and need revenue to take action in this area. It is hard to fund climate change adaptation when you can barely afford to keep the streetlights on at night. Municipalities are well suited to be the front line in addressing climate change and need a dedicated fund for climate change adaptation.

While people need to be encouraged to change their personal behavior to battle climate change, big changes can only be brought about by public policy. The NDP would begin to invest in clean, reliable and affordable transportation. We would create a permanent green fund from the portion of the gas tax allotted to carbon tax, which will be spent on home and small business energy retrofits and other programs focused on reducing carbon emissions.
NL Alliance Party

[No response received by deadline]
---
2. While oil, gas, and mineral industries continue to provide profits for the province, their developments will have lasting negative impacts on our environment. Will your government invest a portion of these profits into a Newfoundland and Labrador Environmental Trust, such as exists in other provinces, in order to fund conservation, remediation, and stewardship in the province?
Liberal Party of Newfoundland and Labrador

Targeting revenue to dedicated expenditures is not something I am opposed to on principle (given that I spoke of "pot for potholes"), but generally speaking, it is important to ensure that we do not confine ourselves too much when managing the province's fiscal affairs and setting priorities. Stewardship is important, but so too are health care, education and so forth.

On the issue of minimizing the impact of development and planning for remediation, our Blue Book clearly states: "Mining operations must balance development goals and sustainable environmental policies. Mining projects must undergo proper environmental assessments that require assurances of impact mitigation and remediation plans." There are similar statements elsewhere in our policies. Conservation, remediation and stewardship are important priorities for our Party, and will be for our government, because the consequences of falling down on these obligations can be dire for the health and safety of people.
PC Party of Newfoundland and Labrador



The Liberal government's so-called made-in-Newfoundland and Labrador carbon tax sees a small portion of the gas tax labelled a carbon tax. That money simply goes into the treasury. It is not earmarked for anything.

The NL NDP commits to take that carbon tax money and put into a permanent Green Fund, to pay for projects which will help transition the province to a green economy.

The Newfoundland and Labrador Environmental Trust is exactly the type of initiative we would look at funding.
NL Alliance Party

[No response received by deadline]
Liberal Party of Newfoundland and Labrador

[No response received by deadline]
---
3. Previous governments have attempted to avoid environmental assessment, releasing projects, such as Placentia Bay aquaculture, with the potential to cause significant long-term changes. These decisions are without legal justification, create costly court battles, and highlight a lack of consideration for public concern. Will your government ensure that the Environmental Protection Act is upheld and that due process is followed for all current and future proposals that may have negative effects on the environment?
Liberal Party of Newfoundland and Labrador

The Environmental Protection Act states that the purpose of environmental assessment is to "protect the environment and quality of life of the people of the province; and facilitate the wise management of the natural resources of the province". It requires anyone who plans a project that could have a significant effect on the natural, social or economic environment to present the project for examination. The environmental assessment process ensures that projects proceed in an environmentally acceptable manner.

When the potential environmental effects of projects are of concern, the process generates real benefits by: providing for comprehensive project planning and design, maximizing environmental protection, enhancing government coordination, accountability and information exchange, and facilitating permitting and regulatory approval of projects. The Honourable Graham Letto, Minister of Municipal Affairs and Environment recently launched public consultations on the provincial environmental assessment processes and regulations.

Data gathered will be used to modernize environmental assessments in a way that ensures environmental protection and effective industry regulation. The general public, interested businesses, the environmental community, and industry organizations are encouraged to take part in the consultations process. Visit EngageNL.ca to fill out the online questionnaire, read the discussion document, or provide a written submission.
PC Party of Newfoundland and Labrador



The Environmental Protection Act makes provision for assessments and exemptions. Both can be consistent with the Act as it is currently written and applied, depending on the circumstances. It is in the public interest to strike the right balance to ensure our people and their environment areprotected while reasonable developments proceed. The process must be robust, but not to the point of being unfairly obstructive. As Premier, I will uphold the Environmental Protection Act and the due processes that are defined. If it becomes apparent that adjustments and amendments are required to strike a better balance, then we ought to be open to considering this. Legislation ought to be debated openly and early enough that we get good laws that work properly for Newfoundland and Labrador.
New Democratic Party of Newfoundland and Labrador

The NL NDP has been very outspoken in its objections to the Liberal government, and before it the Progressive Conservative government, avoiding or weakening the environmental review of projects such as the Grieg Aquaculture salmon aquaculture project in Placentia Bay. We have also been very vocal about the Eagleridge gold exploration activities in the Salmonier watershed, which has also not been properly assessed.

The NL NDP is firmly committed to not only upholding the Environmental Protection Act, but will also commencing a review of the Act with an eye to making it an even stronger tool for ensuring our environment is protected.
NL Alliance Party

[No response received by deadline]
---
4. Wetlands are crucial to flood control, clean water, healthy habitats, and carbon storage. Will your government produce and implement a modern wetland policy, which includes a mitigation hierarchy and maintains important ecological functions?
Liberal Party of Newfoundland and Labrador

The wetlands of Newfoundland and Labrador are being put under pressure due to ongoing alternative land use, such as agriculture, urbanization, industrial development, and recreation. Unplanned and imprudent development of wetlands, including drainage, infilling, and channelization, have detrimental effects on the wetlands' and downstream water quality and water quantity. The need to provide further protection and update our wetlands policy is a priority. The work on a new wetland policy with a focus on mitigation hierarchy is currently being worked on. This assignment fell to the Department of Fisheries and Land Resources following the most recent government reorganization. Work on this new policy is nearing completion and a final draft document for review by various departments and stakeholders is being drafted.
PC Party of Newfoundland and Labrador

Yes. Wetland protection is an issue in my district of Windsor Lake, and something that matters to me. We need evidence-based planning in order to manage our wetlands appropriately.
New Democratic Party of Newfoundland and Labrador

The province is long overdue for a new wetlands policy which has been promised for a while. The NL NDP recognizes the importance of wetland preservation, and understands the economic, political, and social pressures development can sometime bring to bear on wetland property.

There will be times when these pressures will be in conflict with the preservation of wetlands. In addition to a wetlands policy, the NL NDP pledges to develop a workable mitigation plan to properly assess and weigh these conflicting demands. The plan would include a wetland mitigation hierarchy which would outline mitigation options when an action is proposed that might cause the loss or degradation of a wetland. Developers would be required to evaluate the potential impact on the wetlands in question and offer steps to minimize environmental damage.
NL Alliance Party

[No response received by deadline]
---
5. Protection of species at risk and sensitive wildlife habitat has been legislated in the province, but we continue to see a decline in key species, in part because of insufficient resources, initiative to tackle threats, and slowness in implementing recovery strategies for species at risk. How will your government address species at risk protection in this province?
Liberal Party of Newfoundland and Labrador

Newfoundland and Labrador is home to unique wildlife and plant species, and some need our help to survive. American marten, Long's Braya, and Red Crossbill are examples of species at risk that are part of our landscape, and their loss would forever diminish our natural heritage. The Wildlife Division coordinates the assessment and listing of species at risk, and develops recovery and management plans, monitoring programs, and research projects to promote their conservation. We're working to ensure that no native species becomes extinct in this province due to human activity or interference, as described in our species at Risk Act. This legislation provides special protection for plant and animal species considered to be endangered, threatened, or vulnerable in the province, and fulfils our commitment under the National Accord for the Protection of Species at Risk.
PC Party of Newfoundland and Labrador

There are mechanisms at work in government to identify species at risk and take action when they are threatened. Almost daily, we hear news reports around the world about species loss. The first step is to bring together the people who know the facts best, study the evidence, understand the approaches that are proving successful here and elsewhere, and adjust course however we must.
New Democratic Party of Newfoundland and Labrador

The United Nations has issued a report saying 1 million species are at risk globally. In our province we see species like the pine marten struggling to survive. Most recently, the Eagleridge gold mining project — which has dodged an environmental assessment — may be putting pressure on endangered species of lichen, like Boreal Felt Lichen.

The NL NDP is committed to strengthening and enforcing environmental protection legislation, as well as ensuring the proper resources are given to those in government charged with protecting species at risk and sensitive wildlife habitat. We will make this a priority.
NL Alliance Party

[No response received by deadline]
---
6. Canada and the provinces have signed international commitments to protect 17% of Canada's land and inland waters, and 10% of Canada's ocean by 2020. This is to be done through networks of protected areas and other effective area-based conservation measures. What will your government do to ensure that the parks and protected natural areas of Newfoundland and Labrador meet or exceed these protected areas targets?
Liberal Party of Newfoundland and Labrador

It is the provincial government's responsibility to take appropriate measures to protect and preserve outstanding components of our diverse natural heritage for ourselves, and for future generations. It should be noted that the Province has made significant strides in this area. We now have a total of 55 provincially protected areas and 8 federal protected areas. Canada is a signatory to the Aichi Biodiversity Targets , which commits the provinces and territories to protecting at least 17% of its land and inland waters by 2020. In our case, when all types of protected areas are counted the total is 4.6%. This is below the national average of 10%. This must improve if the province's outstanding natural heritage is to be preserved in healthy diversity for present and future generations.

A key step toward achieving this goal is securing representative portions of our diverse landscapes – and examples of our special sites – in a protected-areas network. This important conservation action can ultimately make a significant contribution towards a sustainable, resource-based economy. This framework is not yet strong enough to support its conservation goals-there are still gaps, ecoregions and species left without protection. The province has undertaken analysis and scientific consultation to identify the gaps and the best ways to fill them. Based on this research, the Province has created a draft Protected Areas Strategy for improving our protected areas network. In the future, government will outline this strategy and take its consultations to the public for input.
PC Party of Newfoundland and Labrador

[No response received by deadline]
New Democratic Party of Newfoundland and Labrador

The NL NDP is committed to meeting and possibly exceeding these international targets. Parks, provincial and national, must be preserved and enhanced for the enjoyment of all and preservation of wilderness and ecologically sensitive areas.

The marine environment is also of concern, whether it is the environmental threat of the massive Grieg Aquaculture project in Placentia Bay, the threat to wild salmon stocks in general from farmed salmon, the practice of allowing oil and gas companies to practice seismic exploration in the oceans without proper research to see what effect it is having on marine fauna.

The NL NDP is committed to attaining the international targets and to making sure environmental protection no longer takes a back seat to the corporate agenda.
NL Alliance Party

[No response received by deadline]
---
7. Conservation groups in this province have long advocated for a Natural Areas Systems Plan to help direct protected areas establishment. This plan has been promised over and over by virtually every government since the 1990s but never delivered. Will your government finalize and release this plan?
Liberal Party of Newfoundland and Labrador

This question may well have been addressed with the answer offered above. Shortly after the election of our Liberal government in 2015, and cabinet was appointed, one of the items listed in the Minister's mandate letter was a directive to work on the development of a Natural Areas Systems Plan.

Here is a copy of the directive: "Advancing protected areas planning is central to environmental and cultural conservation, as well as to sustainable development. A well-governed and scientifically-based system for designating protected areas has the potential to benefit not only our environment, but our economy, through ecotourism and research endeavors. You are expected to finalize and publicly release a Natural Areas System Plan in collaboration with your colleagues."

Work on this initiative is ongoing, involving a cross departmental effort to ensure that the plan can achieve the goals outlined in the original directive. We are not able to provide a time line for completion and release of the plan as yet, but would invite you to follow-up with government following the election period.
PC Party of Newfoundland and Labrador

I am aware that developing a Natural Areas Systems Plan has been an objective of conservation groups for a very long time. The fact that the plan is still on the drawing board suggests to me that the issue is complicated and there are issues of contention. As Premier, I will be eager to get a briefing on the plan, an update on progress and a full understanding of the impediments to completion of the plan. If there is a way to get past the areas of contention, we may be able to get the plan finalized and released. I look forward to discussing the matter further with groups such as yours.
New Democratic Party of Newfoundland and Labrador

It is outrageous that this plan has been on the shelf — or in the works — for so long. It is imperative that this Systems Plan be finally developed and implemented. The NL NDP commits to getting this plan in place. We will make it a priority.
NL Alliance Party

[No response received by deadline]