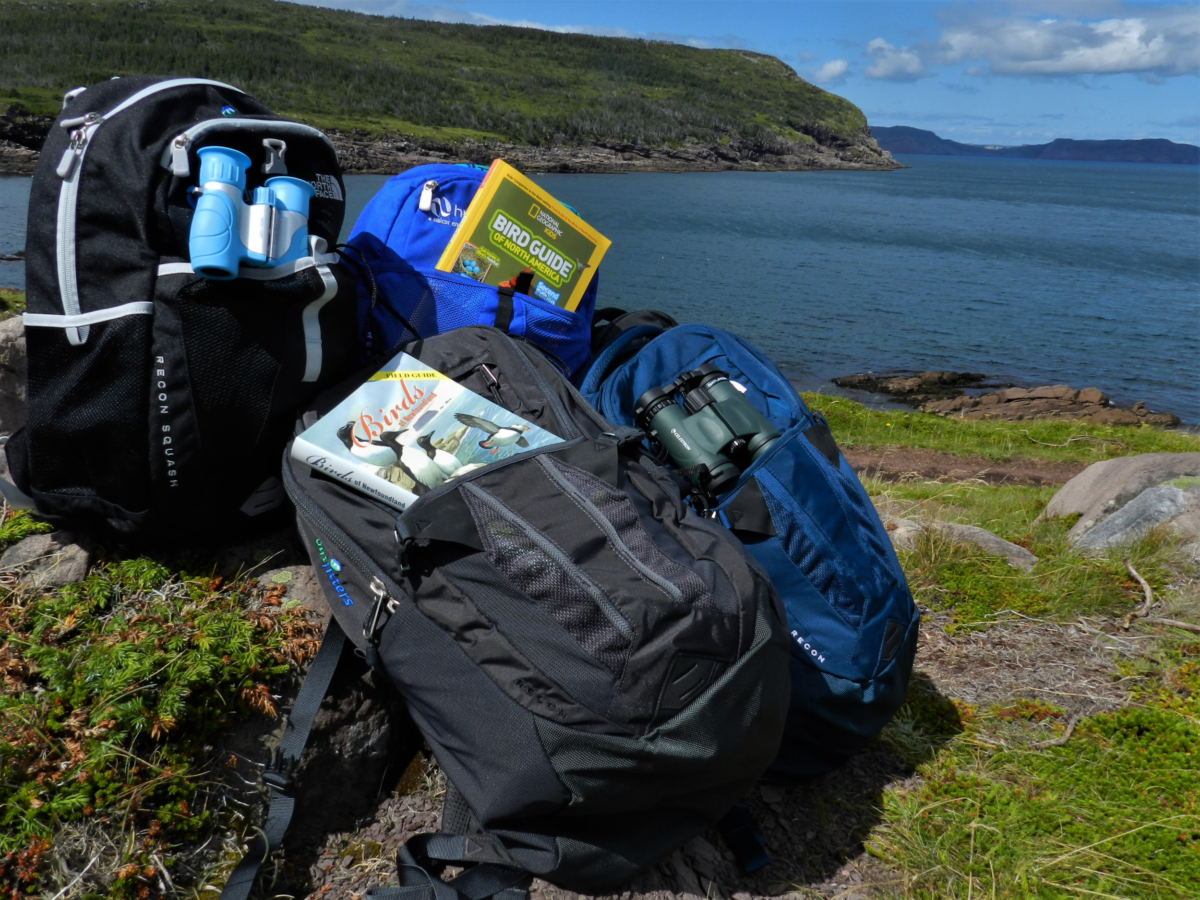 The fall is an exciting time for birdwatching. The birds have started migrating south and thousands of birds will pass through the province over the coming weeks on their way to their winter homes. If you have ever wondered about birdwatching or wanted to get a closer look at those critters flying around above our heads, now is an excellent time to try birdwatching! And Nature NL is all ready to help get you started.
We are excited to be launching the Birdwatching Backpack program in partnership with the Newfoundland & Labrador Public Library. Backpacks filled with everything you need to try birdwatching are now available for patrons to borrow from the public library in the St. John's area.
The backpacks have all the essentials to get someone started in birdwatching including binoculars, instructions, tips for beginners, and local birdwatching hotspots. Children's birdwatching backpacks are packed with extra activities, bird-themed picture books, and durable, kid-friendly binoculars. NL Hydro and the Outfitters provided essential support in getting all the supplies to make these backpacks completely trail ready. All you need to do is pick up a backpack and head outside!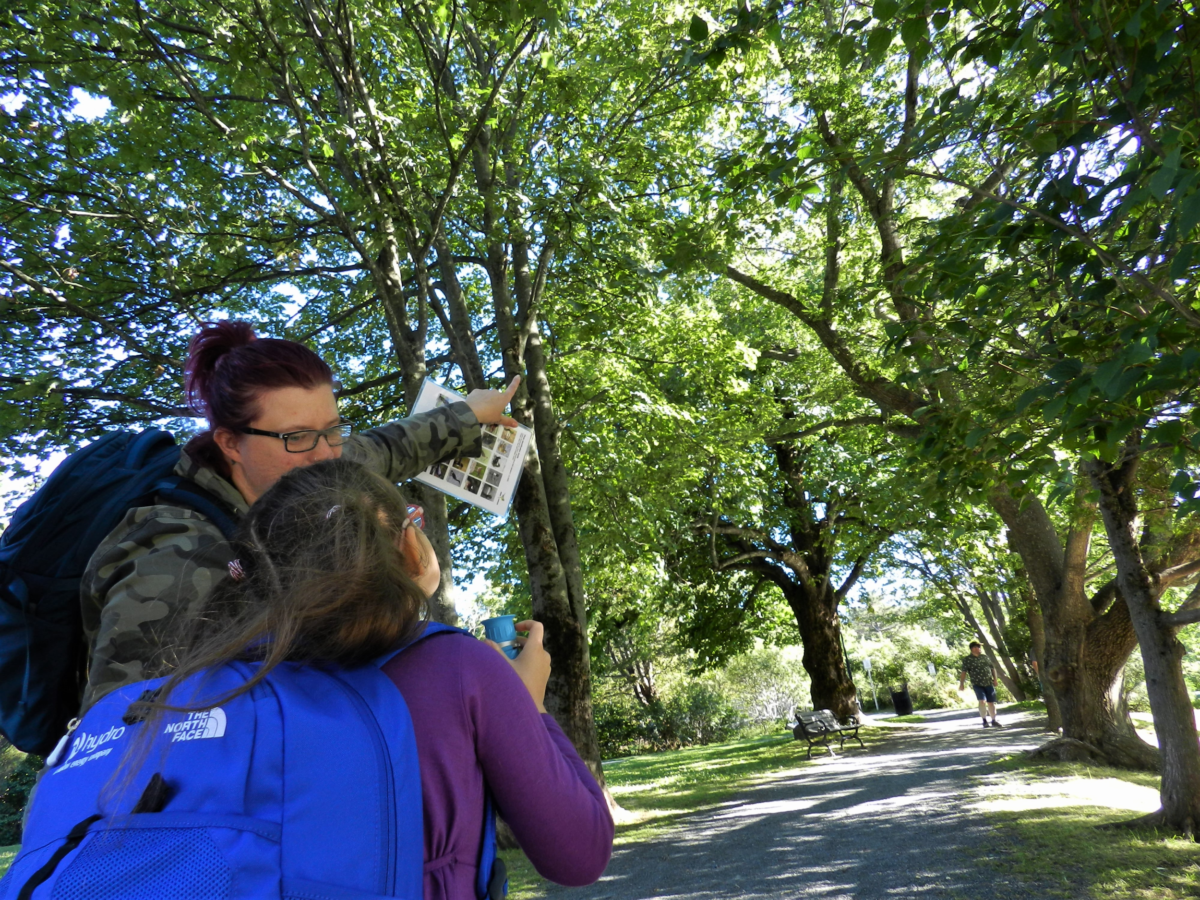 The Newfoundland & Labrador Public Libraries are open for curbside pickup with some locations also offering in-branch service (find out more: www.nlpl.ca). Backpacks can be picked up at any of the three St. John's locations (A.C. Hunter, Marjorie Mews and Michael Donovan Public Libraries), as well as the public libraries in Mount Pearl, CBS, and Torbay. If this pilot program is successful, we hope to be able to expand to more libraries across the province. To search the library's online catalogue, simply click on your library branch and then type in "Birdwatching Backpacks". The adult and kids backpacks will be listed. Appropriate health and safety precautions are being taken with all library materials and disinfectant wipes are included in the backpacks.
As the world continues to adapt to the many changes due to the pandemic, birdwatching is an excellent activity to pick up. You can start right in your own backyard or you can venture outside to local parks, where you can maintain social distancing. It's a great way to get outside and stay active and there is so much to learn with hundreds of bird species that call this province home.
So, stop by the local public library to pick up a Birdwatching Backpack for yourself or your family…you never know what spectacular birds you might find!