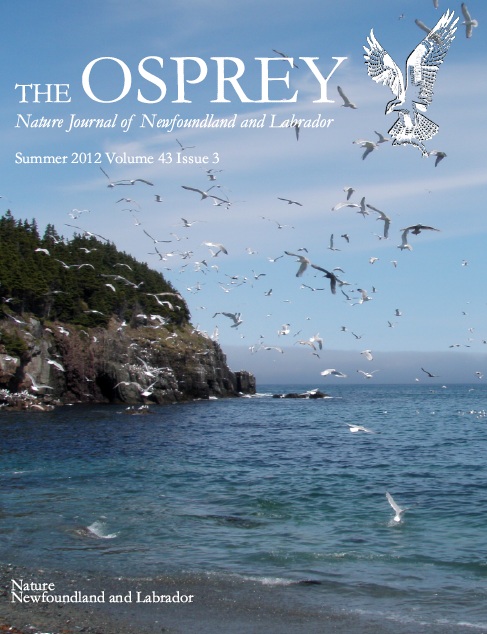 Members, a new issue of The Osprey is now available!
Check it out- https://naturenl.ca/osprey/issues
Note that The Osprey's Photography Contest is still open – the deadline has been extended to September 30th, 2012.
Photo contest details: Do you have a keen eye for photographing nature in Newfoundland and Labrador? Did you take a one in amillion shot? Did an accidental camera click capture something strange and beautiful? If so, please submityour photos to The [email protected] by September 30th, 2012 for the chance to be a winner of The Osprey'sPhotography Contest 2012! Photos will be sorted into appropriate categories based on those received, withthe winning photo from each category printed in our Fall 2012 issue and posted on our Facebook page (Nature Newfoundland and Labrador). Please submit a short caption to accompany your photo, and maintainthe highest image resolution possible. All submissions are welcome! Good luck and happy photographing!